Yeeeeeeeee, it's weekend again. As usual, today I'm going to talk about a recipe I tried shared by one of my wonderful foodie friends. 
Before I'll do that I'd like to make o recap of this week's postsCouscous and Berry Salad
Zucchini Quiche ( thank you once again for your votes on FoodBuzz)
Olive oil and Rosemary Bread
Colorful Pasta Salad
and since it's this month last weekend just a short recap of February's best viewed and reviewed posts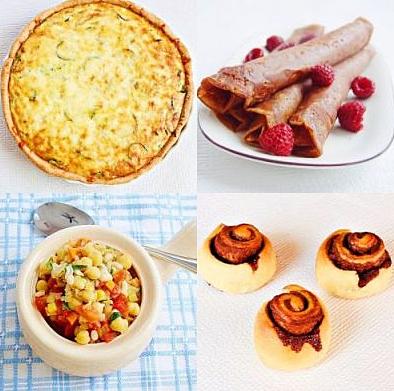 by views
5. (Not so) Berry Oats Bars
4. Chickpeas Soup
3. A little bit of everything - week 5
2. Nutella Crepes
1. Zucchini Quiche
by reviews
5.  Nutella crepes
4. Yellow onion dinner rolls
3. A little bit of everything - week 7
2. Zucchini Quiche
1. A little bit of everything - week 5
And also today it's the last day you can send Nancy an email with your best recipe.  
I've decided to send these buns to Nancy's best recipe round-up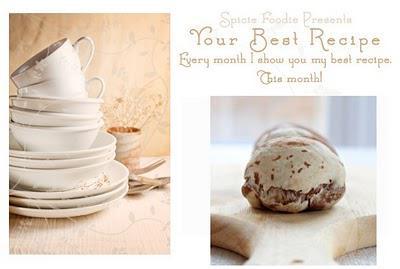 Back to this week's recipe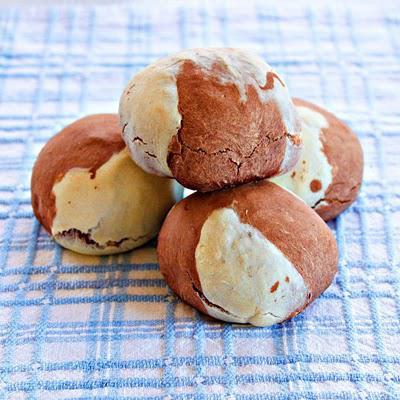 The recipe of these two tone buns I saw on Sharon's blog. If you're a passionate baker than you know you rarely find a recipe that calls for cake flour, baking powder and yeast. Actually, this is the first time I see this type of dough. Of course I got so intrigued by the ingredients that I just have to make them. Only one problem thou, the buns had to be steamed. OopsBut that didn't take them out of my head. I knew there's be a way to bake them. After all I've baked so many breads/rolls I've lost count.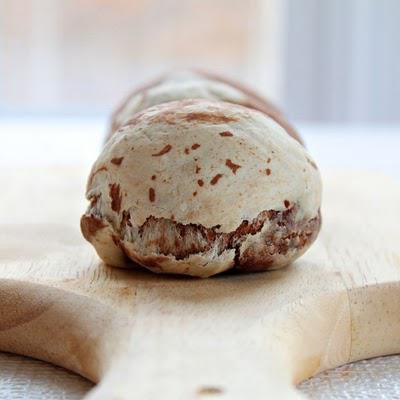 Oh, but the best part doesn't stop here. They are filled with a delicious, addictive chocolate hazelnut spread we all love : Nutella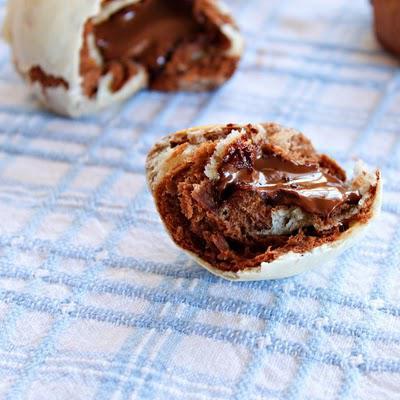 See why I couldn't resist them? 
Two tone Nutella filled buns
for complete list of ingredients and direction on how to make the dough click here
After you have your dough filled, place the buns on a baking tray and leave them at room temperature around 5 minutes while you preheat the oven at 375F. Bake for about 13-14 minutes.
before getting them into the oven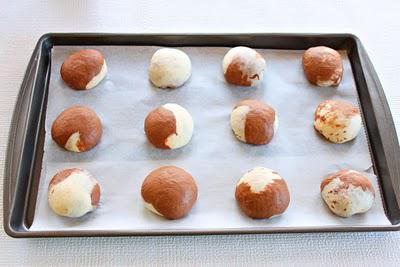 after baking (3 of them broke out,  I'm thinking next time to make 10 instead of 12 or put a little less Nutella)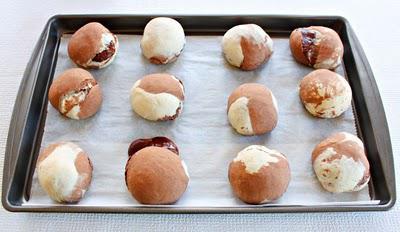 Thank you Sharon for the recipe. We all loved them. They are so light and I'm pretty sure steamed they are even lighter. Since it doesn't take long to make them I have the feeling are going to bake lots of buns.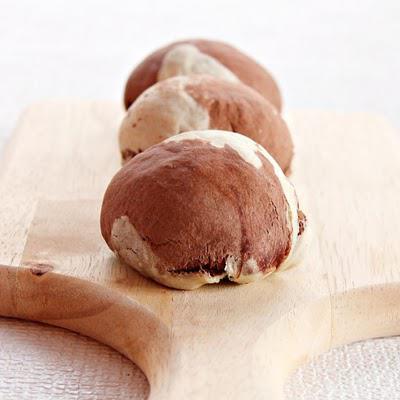 Take my word for granted and make these buns, baked, steamed, whatever you choose you're not going to regret making them. They are perfect for breakfast or as a afternoon snack.
For complete recipe and directions visit Sharon's blog, be polite and say Hi
That's about it for today, hope you're having a wonderful weekend, enjoyed reading and come again soon.As usual, Roxana
Thanks for your vote
Linking this recipe to Yeastspotting