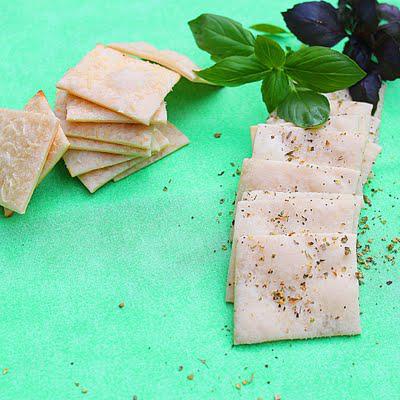 I like to believe I'm not the only one that runs in the kitchen after stumbling upon an amazing recipe. (if I'm, be polite and tell me you do the same) 
A while back I saw a recipe for some salty crackers, you know, those you can't resist to buy at the store. I loved the sound of a homemade version and without even thanking my friend for sharing the recipe I rushed in the kitchen, took everything I need out of the pantry and fridge and before I knew it my crackers were in the oven. 


There are so easy to make. They call for ingredients you already have on hand : flour, sugar, salt, butter and milk. That's all. No running at the store for that hard to find ingredients. Oh, and to make them, it just can't get any easier. The food processor does most of the work. The only work left for your hands is a little kneading at the end, just for a couple of minutes, don't imagine you have to knead half an hour :)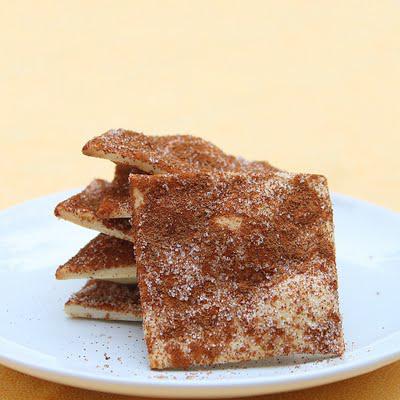 First time I made them (yes, I made them twice, that's how good they are) I skipped the pepper from the dough and half of the crackers were sprinkled with cinnamon sugar and the other half with sea salt and freshly ground pepper.
The second time I used grated Parmesan and a blend of dried herbs.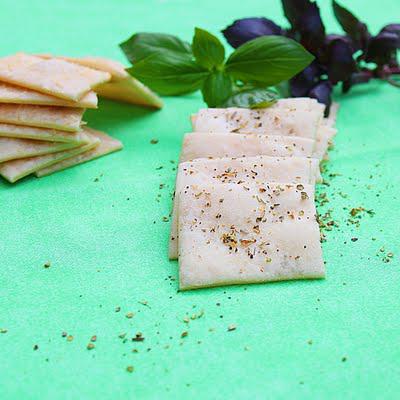 I liked the crackers with the Parmesan on top, they were the first one that disappeared in seconds. The ones with the herbs on top were good also, but I think I'd add the herbs to the dough, After baking most of the herbs fell :(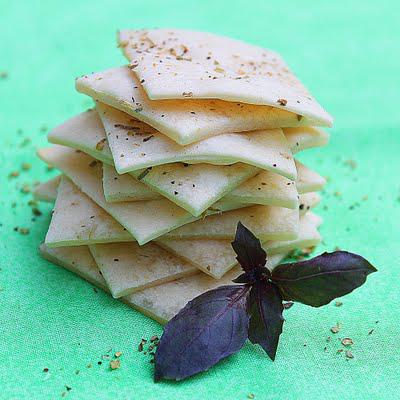 Which one of the four is my favorite? Hmm. hard question. I think I'll have to experiment with other toppings before giving my final answer.
To get the complete recipe you have to visit my friend Jean's blog (Thank you Jean)