It was a long week and things don't seem to slow down for a while. Since the weather got warmer we spend more time in the park than usual and when Tiffany is taking her nap I don't know what to do first. I wish I was a little more organized. I do ten things in the same time. I really need a third hand or more hours in a day.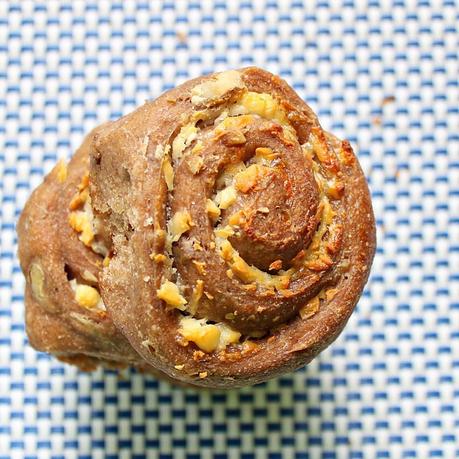 Despite my not so often writing a new post I did cook and bake as usual just sometimes it's so hard to take step by step photos when your making bread, soup, main dish, dessert, do laundry and dishes, vacuum, dust and put toys away in the same time. If you know the secret on how to keep your house spotless and still having plenty of time to relax, please share.  Few days ago, while browsing for new bread ideas I ran across some cheesy, gooey, soft rolls. Cheese? I love it! walnuts? oh, yes please! whole wheat? You betcha!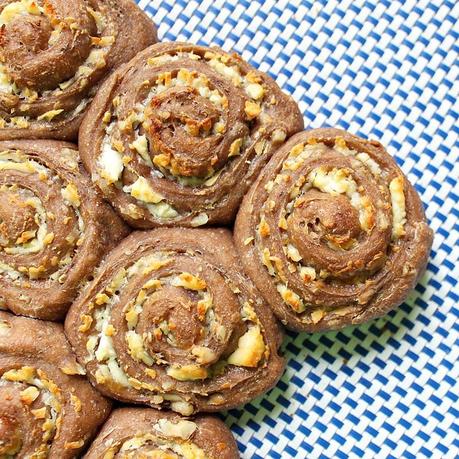 I knew I had to make them. Oh, and I'm so happy I did. I may not have followed the recipe 100% but I was close. 
Instead of a mixture of whole wheat and bread flour I used just whole wheat and while waiting for the dough to rise some tiny fingers stole my blue cheese from the counter top. I used feta cheese instead and skipped the sea salt on top (the cheese was salty enough)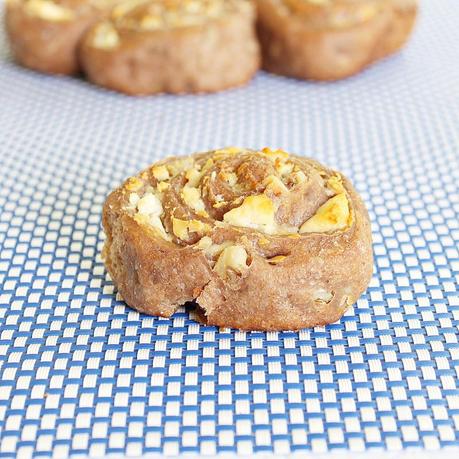 The result - although they were not as fluffy as if I had used all purpose flour, the recipe is definitely a keepsake. I'm going to try the blue cheese version next weekend too. Never tried the walnut-feta cheese combo before, but we all liked it.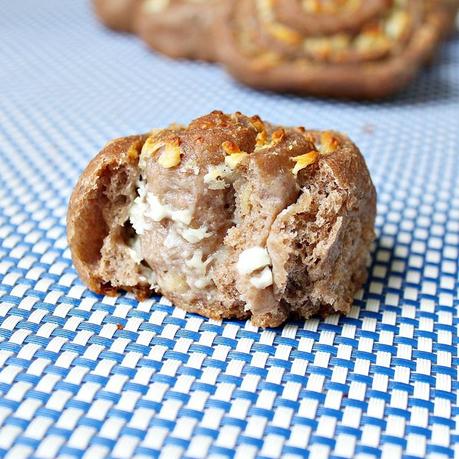 Now, take my word for granted and make yourself some rolls. Still having doubts? How about now?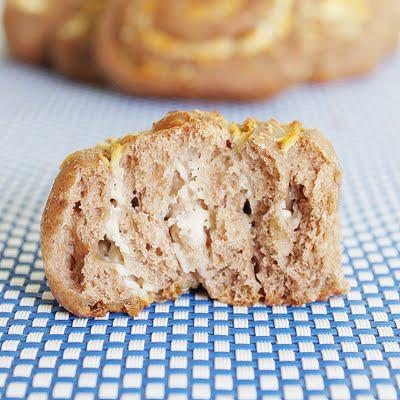 I knew you'd gave it! 
The recipe for this delicious rolls you'll find it on my friend Amy's blog 
Whole Wheat Roquefort and Toasted Walnuts Rolls
While there, browse around, you'll find great healthy recipe. You won't be sorry. I promise! 
Also I's appreciate if you visit my friend Kate and take the time to read her latest post