Today I got up at 6:15, a bit earlier than normal, because instead of my usual 15 minute car ride to work, I had to catch the train to Leeds for a meeting.
R picked me up from the train station at 4 and we went to pick James up from his Grandmas house. While we were there it started to snow, only a little may I add.
Now, Thursday night is Zumba night.We have a half an hour car journey to the class (it's the last week of the long journey, because the class will be more local from now on!) By the time we got home from getting James, the snow had started to fall quite heavily. I really thought the class would be cancelled due to the weather, so I spoke to Khila. She tried to contact the instructor, with no reply, we assumed that the class was on, and decided to brave the storm!
We were 5 minutes from the venue and Khila got a text saying that the class had been cancelled!! What a wasted journey!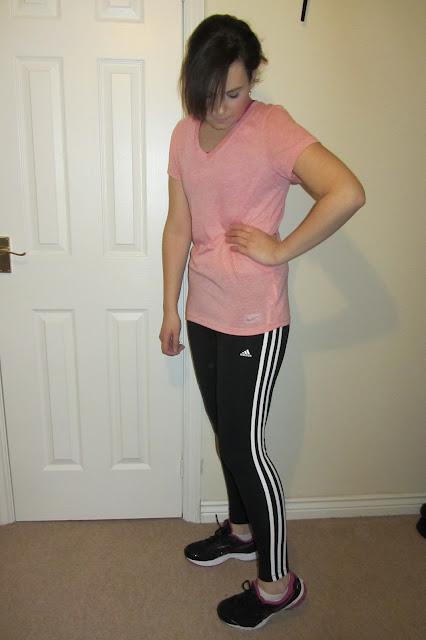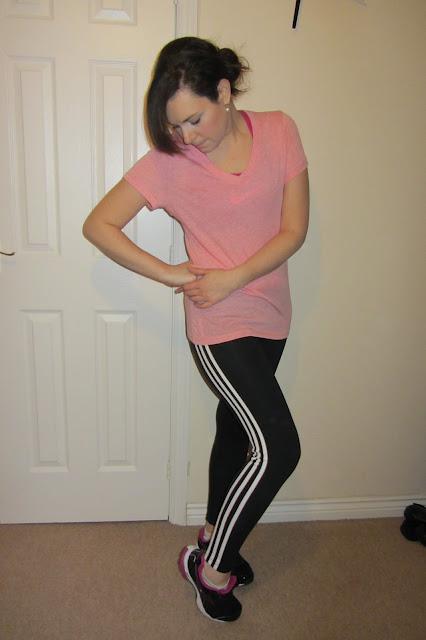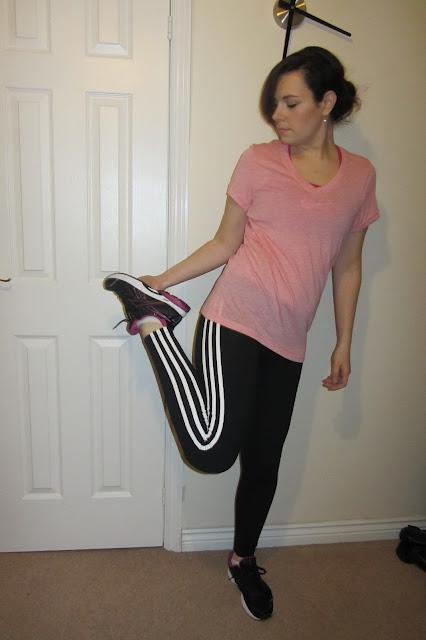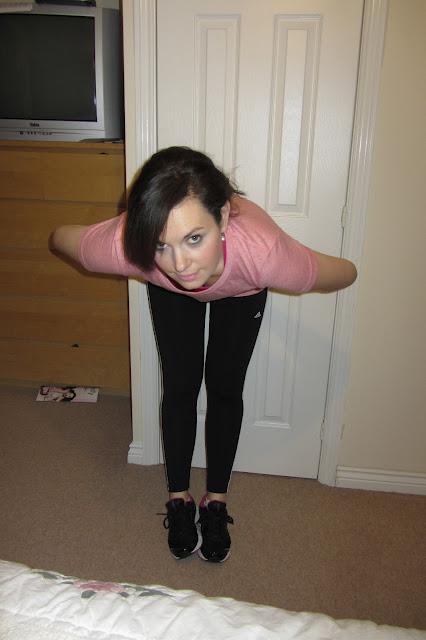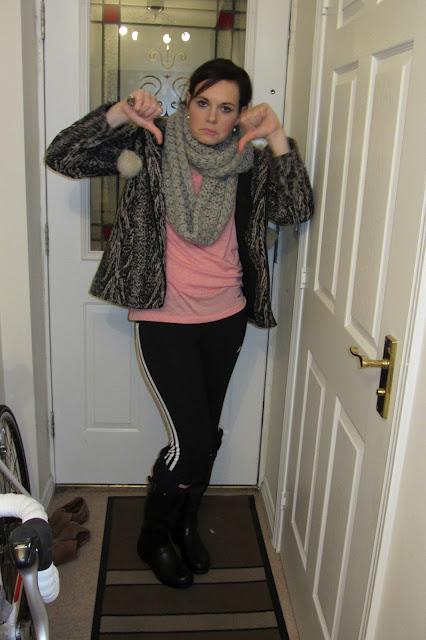 Adidas tights buy here Nike sports bra buy here Nike T-shirt buy here Reebok Trainers All from Sports Direct
Coat- Topshop Wellies- Hunter
We decided to go back to Khila's house and do the '30 day shred'. Now let me tell you, it's a killer! I thought I was relatively fit and flexible, I was wrong! I am however going to try and do the whole 30 days ,as well as the 2 Zumba classes a week. It can only get easier, right?
K