Reblogged from Above The Field: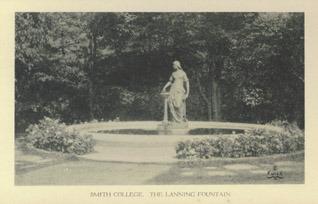 As a lifelong collector and longtime genealogy lover, one of my favorite hobbies since the advent of eBay has been to find trinkets up for auction that might have some relevance to my family history, then actually be able to make a connection.  This hasn't happened too often (Johnny Lanning's autograph was one of the first), but when it does it's well worth the time and whatever the small cost of the item.
Read more… 978 more words
I recently learned about this story of one family's philanthropic endeavors in memory of their daughter, funding capital projects and endowed funds both at Smith College and in their hometown of Hastings, Nebraska. It turns out I'm related to them...we're not-so-distant cousins. I thought it would be fun to share here...