The Mango Season is on it's way out in the City, but that never stops us at the Vakil household! Each year Ma gets dozens of Pairee Mangoes … sweet with just the right amount of tartness & the pulp not too thick… perfect for the juice & squeezes out batches of Aam Ras (Mango Juice), packs it small boxes & freezes it… to be defrosted & eaten when the craving hits you after the fresh fruit is gone! This Ras, in our Gujju household is eaten as a meal accompanied with either Pooris (small, round, deep fried whole wheat flatbread), Poli (thin, layered whole wheat Roti or flat-bread) or our family favourite Safed / Chokha ni Rotli (cottony soft white flat bread made with rice flour).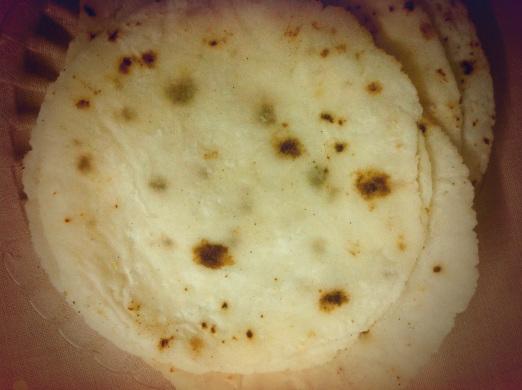 Safed / Chokhani Rotli
These Rice Flour "Tortillas" are soft, melt-in-your-mouth, & surprisingly light. You could go through a half dozen of these without even realizing it! And they take on the flavor of Mangoes beautifully.
To make these Rotlis, you basically mix equal parts of rice flour & boiling water to which salt & oil are added, & knead out a soft, firm dough. Then you roll out small, thin rounds & roast them on the tawa or griddle. I've never tried making them myself… the process always seemed a little complicated for me! And besides I have to admit, with great embarrassment, that I cannot roll out a perfect round Roti / Rotli / Chapati to save my life!
Yes… this Good Gujarati girl married into a Mighty Maratha family cannot make the traditional, staple, Indian flat-bread

But what I can do is make good use of these beautiful Rotlis on the rare occasion that we have a small batch leftover!
And that's just what I did… Made a perfect light dinner in this gorgeous cloudy weather, after a long walk through my favorite streets in the City, Hot Chocolate & Contemporary India Art… a lovely evening out & about with my oldest, closest pal! Because guess what? I'm not under house arrest any more!
I made my version of a wholesome, flavourful Lasgna using these beauties!
Note: You could use Whole Wheat or Corn Tortillas instead of the Rice Flour ones.
Ingredients
6 – 9 Safed Rotlis
100 gm Cheese (grated)
Salted Cracker Crumbs
Olive Oil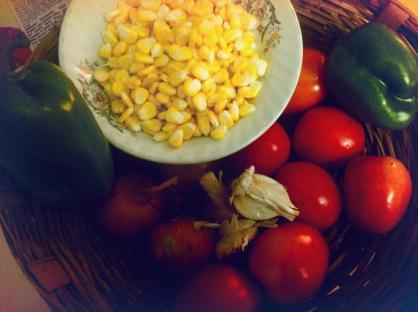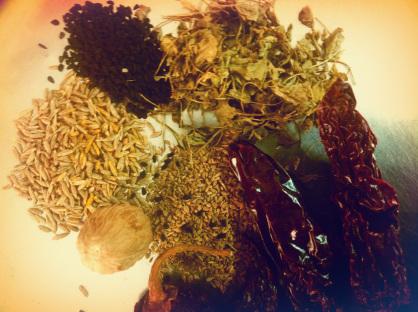 Filling
200 gm Cottage Cheese (crumbled)
100 gm Sweet Corn (boiled)
1 Green Capsicum (finely chopped)
1 small Onion (finely chopped)
1/2 teaspoon freshly grated Nutmeg
Salt & Pepper to taste
Sauce
8 – 9 Tomatoes (chopped)
2 Onions (finely chopped)
8 cloves Garlic (finely chopped)
2 dried Red Chillies (torn to bits)
1 teaspoon Kallonji (Onion or Nigella Seeds)
1 teaspoon Jeera (Cumin Seeds)
1/2 teaspoon Ajwain (Carom Seeds)
1 tablespoon Kasoori Methi (dried Fenugreek Leaves)
Red Chilli Powder / Chilli Flakes
1/2 teaspoon Haldi / Turmeric Powder
Salt
2 teaspoons Mixed Herbs
3 tablespoons Tomato Ketchup or Puree
Olive Oil
Red Wine
Method
Filling
Mix all the ingredients for the filling in a bowl & keep aside.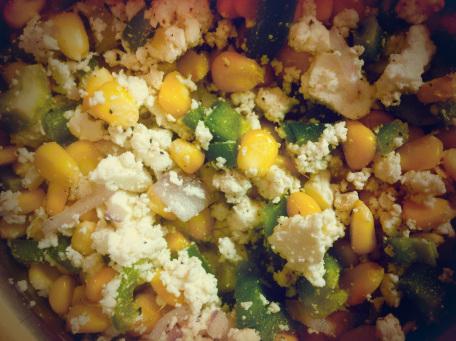 Sauce
Heat the olive oil in a pan & add the cumin, carom & onion seeds.
When they start to crackle, toss in the dried red chillies, onion & garlic. Saute till the latter are a light gold.
Add tomatoes & salt. Cook till the tomatoes are soft & then add the chilli powder, turmeric, herbs & fenugreek leaves.
Add about 1/2 to 3/4 cup of water or stock & the ketchup .Allow to simmer for 15-20 minutes.
Pour in the red wine & simmer for another 10-15 minutes.
Remove from the flame, allow to cool & then coarsely process the tomato mixture to make a chunky sauce.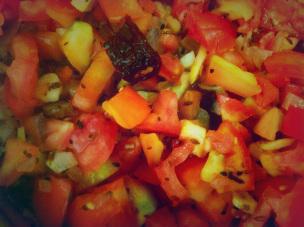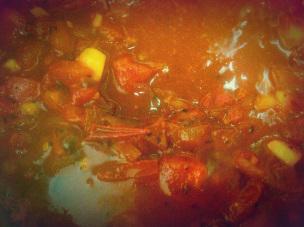 Putting it Together
Grease a deep baking dish and arrange a layer of the Rotlis.
Pour some of the tomato sauce over it & then spoon in the filling.
Cover with the tomato sauce, followed by another layer of the Rotlis, sauce & filling & continue doing so till you run out.
Top up with a layer of the tomato sauce. Cover with grated cheese, cracker crumbs, chilli flakes & herbs.
Drizzle olive oil over generously & bake in a pre-heated oven at 200 C for about 25 minutes.
Serve hot with a dollop of hung yogurt whisked together with some chilli flavoured cheese spread.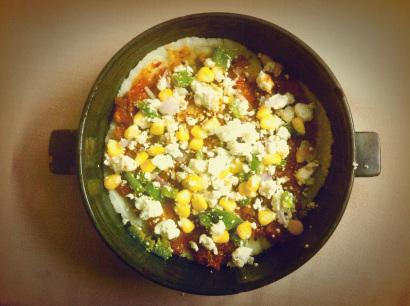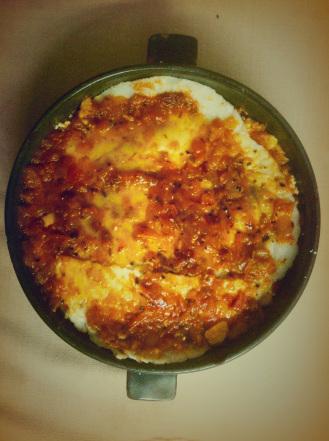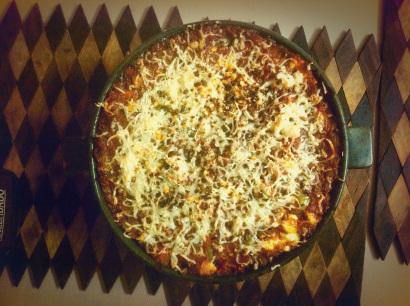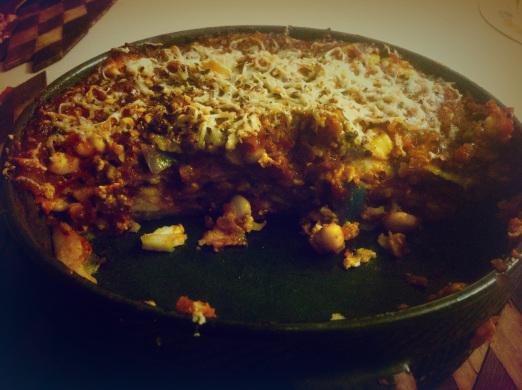 This Recipe Serves 4