As a Charlton Athletic supporter my whole life, I hold them close to my heart and I am passionate about them, although it can be a depressing experience, you always need to look on the bright side of life.
Charlton Athletic during the week slumped to a fourth straight defeat in a row. With a new man at the helm in Chris Powell, a Charlton legend who made 244 appearances for the club, a left back who made 5 appearances for England and a man who scored 6 goals during his career.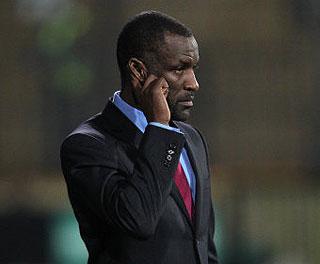 Now a legend at Charlton, he has had his honeymoon period, starting with 4 wins, but now must address why his team have ended on the wrong side of things following 4 losses. 
Lets have a look at what's happened so far. Just after Christmas, many Charlton fans were calling for Phil Parkinson's head. Now I must admit I admired Phil, although not the greatest tactician I think he did superbly to put a team of play-off calibre with a shoe-string budget and was a little unfortunate to be shown the exit door. But with new owners comes new impetus and I was one of many excited Addick fans to see what would happen next. With the appointment of Powell, the new board had one thing on their mind, get the fans on their side. The decision worked as a master-stroke in the first few weeks with team taking 12 points from 12. But from reading in-between the lines, it sounded that the wins had been unconvincing as team performances, also, lady luck had been on our side. Now that it has deserted us, and team is showing that they might not be able to cut it for at least the play-offs, panic has ensued on the forums. Fans stating that Powell won't cut it. He hasn't got the managerial qualities to take Charlton forward. However, I must state one thing that all managers in the country must wish they got given more of, TIME.... 
If Powell, is to be a success at Charlton, I believe that a few things need to happen. Firstly, the fans need to be patient and give the manager time, and keep stability at the club. Secondly, we need to be prepared to write this season off in terms of promotion aspirations. Powell needs the summer to build his squad, a squad that mimic the impressive achievements of Brighton this season. And lastly, he needs the backing of the board. The board said that they would be realistic and patient and realise there is no quick fix into gaining promotions back up through the leagues. I just hope that the board keep their promise and give Powell next season to have a real crack at cutting it as a manager. For all new managers they need to start somewhere, and what a great start it would be for Charlton Athletic, if Powell, could take the team up, whether that be this year, which in honesty I doubt when I look at the quality of the squad, but perhaps next year we will have a far more realistic chance! 
Prediction for Tranmere Game: I still think we'll have enough quality to overcome Tranmere despite what I said, but I also see us conceding, a lot depending on Powell's defence team selection. So I'll be optimistic and go for 2-1 to Charlton!