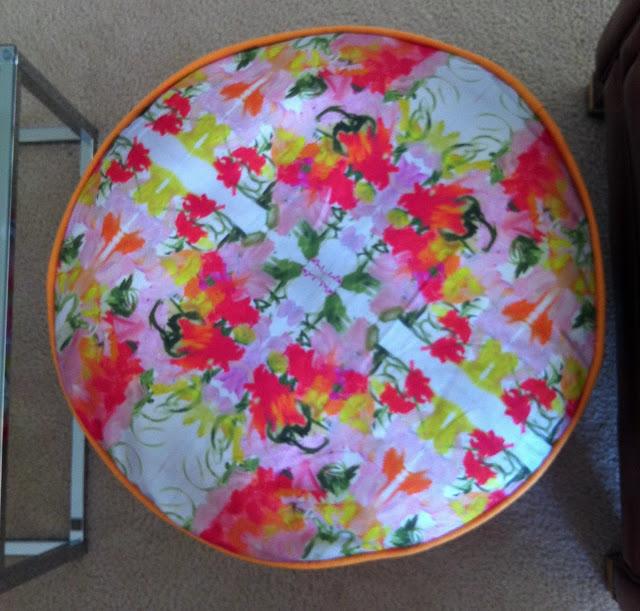 Yesterday the seamstress knocked on my door and said, "I lost your phone number but it is you. Do you want a delivery?" I was thrilled. Last week, I sent her away with my Spoonflower fabric and this pouf.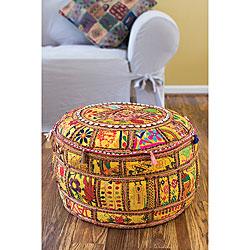 catalog photo
She was practically bouncing with excitement that I had created the fabric with a painting of mine and instantly understood what I was envisioning. We chatted about lots of creative, artsy things and despite being a few years my senior she was as cute and full of life as my four year-old. I showed off my other fabrics and she was smitten.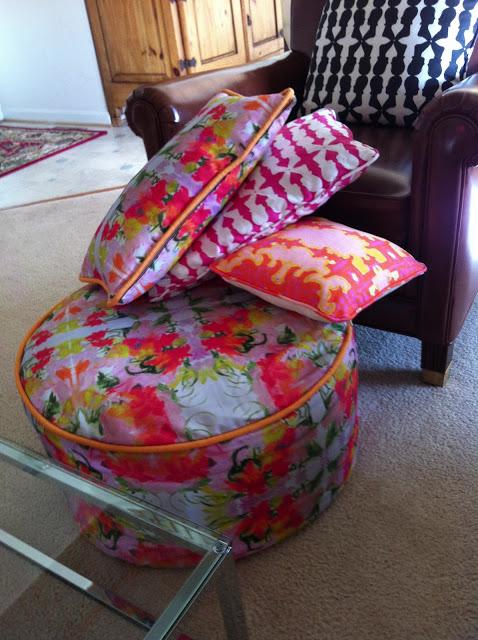 I asked about the lead time and she got a familiar look on face. The one that says "you'll think I'm nuts" and told me it was kind of interesting and she'd probably go home and start cutting. Hoo-freakin'-ray!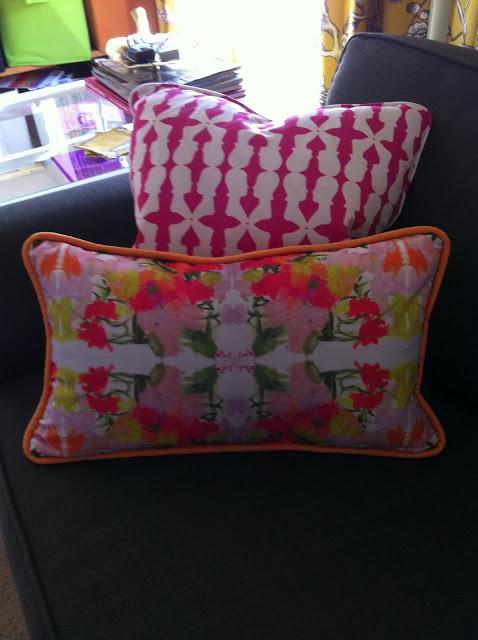 The bonus was that the price for the custom ottoman cover with lining and zipper was $95!!!! Her pillow price is super reasonable too. I sent her away with a few pieces of Le Lac I have been hoarding.