…and an unfinished story
We in the Boston area are being told that this is a ordinary "crazy guy" story. But something is nagging at me about it. Can you guess what I'm thinking?
---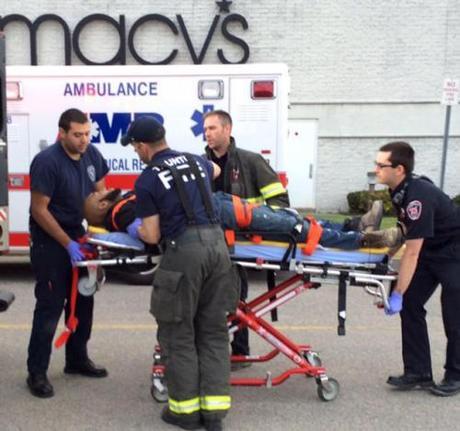 Note The Suspect's Physical Appearance?
The Conservative Treehouse
Coincidence? – ISIS Broadcasts New Execution Style – Last Night Three Dead In Boston Stabbing Rampage…
Posted on May 11, 2016 by sundance
Not sure if any of this is connected, but it certainly is quite a coincidence. We note three stories on three consecutive days:
♦ Sunday, May 8th – "Sickening new pictures have emerged of a new form of ISIS execution – stabbing prisoners directly in the heart to kill them for their 'crimes against the caliphate'". (link)
♦ Monday, May 9th – GRAFING, Germany — A German man yelled "infidel, you must die" and "Allahu akbar" as he stabbed one person to death and wounded three others at a Bavarian train station Tuesday, but authorities said they've found no links to any Islamic extremist network. (link)
♦ Tuesday, May 10th – (last night) BOSTON – TAUNTON (CBS) – An off-duty officer shot and killed a man who allegedly stabbed two people to death during a rampage at two locations in Taunton Tuesday night.
Read more: https://theconservativetreehouse.com/2016/05/11/coincidence-isis-broadcasts-new-execution-style-last-night-three-dead-in-boston-stabbing-rampage/
---
Now 3 weeks later, this story comes back on the news with more video footage.
News media are circling the wagons and putting out the story that this guy was simply off his meds. I don't believe it.
What do you think?
♞