Phenomenal Father's Day here today. Low 80's, sunny and not the least bit humid.
After today, I can confirm that the way to a man's heart is through his stomach.
Events in chronological order:
Breakfast in bed - Lemon ricotta pancakes, double thick bacon, pineapple/strawberry mix, black coffee.
Me personally running baseball/softball practice in the front yard - Impressive showing by both children.
Strawberry picking at a local farm - Impossible for me to describe just how good they are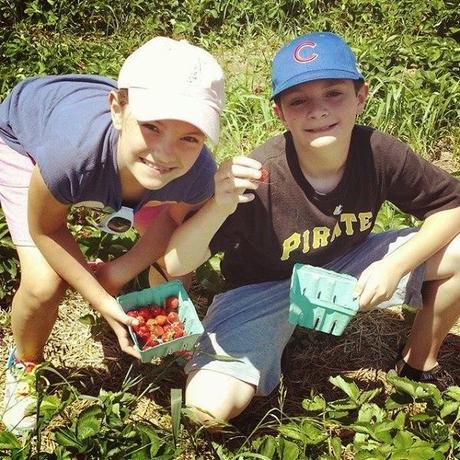 Dinner - Filet mignon with blue cheese butter, corn on the cob, mozz and tomato salad
Dessert - Angel food cake, fresh strawberries and freshly made whipping cream
Walk - 2 mile family walk at dusk that capped off a perfect day.
And somewhere in between all of those activities, I managed to get out in the garden, pick some weeds, plan some future plant moves and purchases, find a bunch of infant rabbits living inside of a Barberry, get filled with plant related anger and take some photos.
Enjoy the pics.
Possibly my new favorite shrub - Physocarpus 'Amber Jubilee' - in a container on the deck for now. How about that foliage color: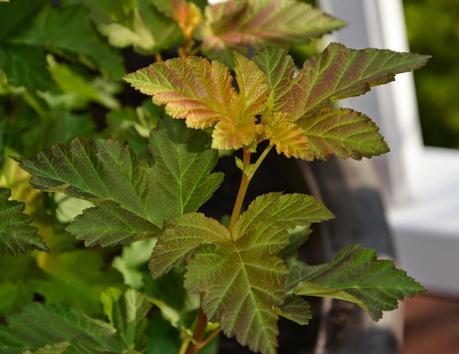 Still managing to keep the lettuce and kale going even as the temperature starts to trend higher: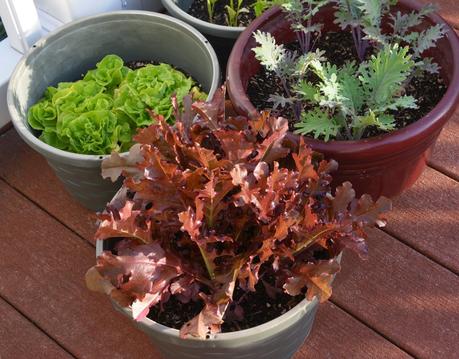 We've got tomatoes: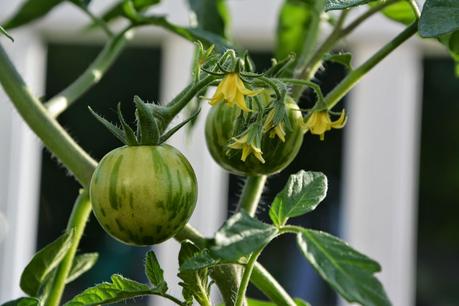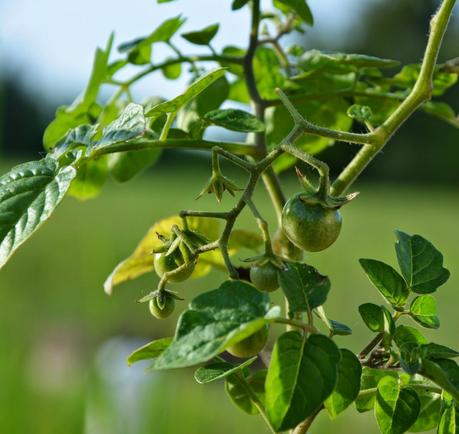 I love the subsequent red seed capsules on the Physocarpus 'Diablo' more than the flowers: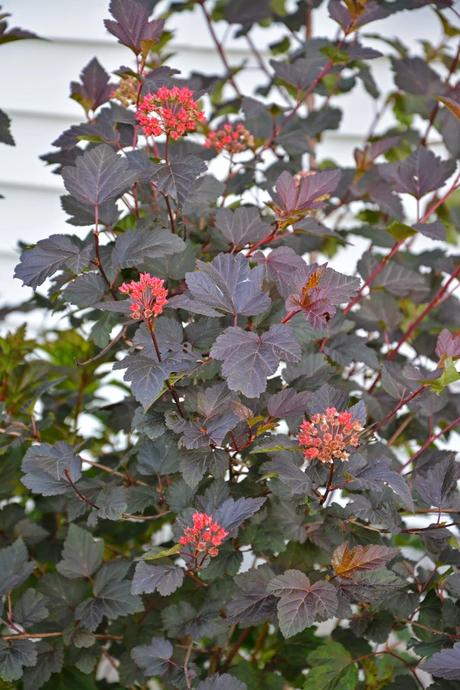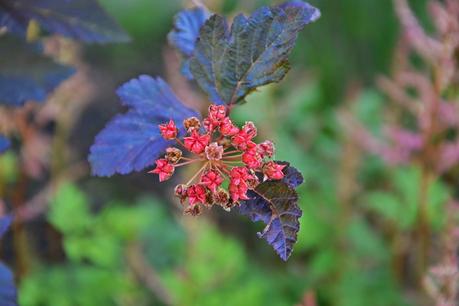 I have found that Veronica likes my conditions more than I ever imagined so I have placed them all over the garden for much needed color at this point in the gardening season: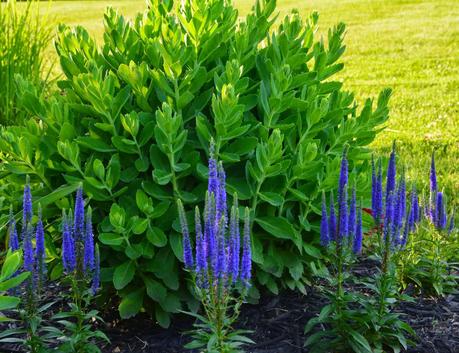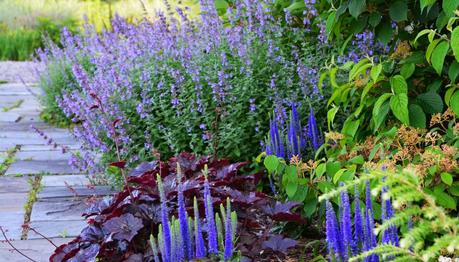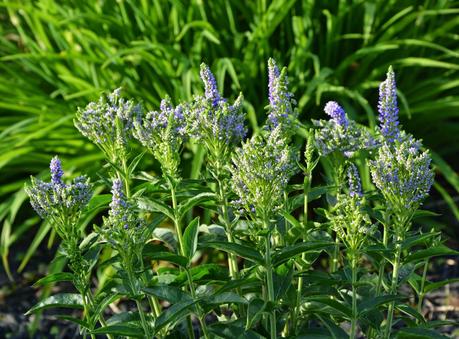 A new Monarda cultivar this year, 'Pardon My Purple', is performing well to date: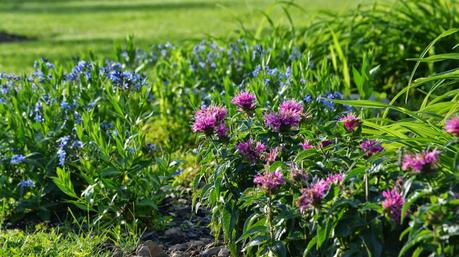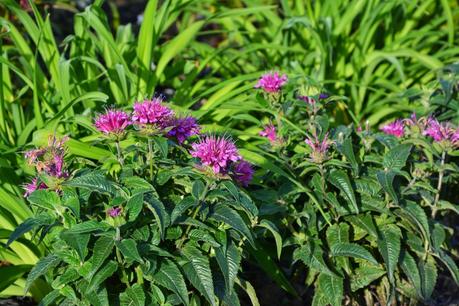 Maybe a bit boring, but Itea 'Little Henry' has proven to thrive just as 'Henry's Garnet' has for so many years: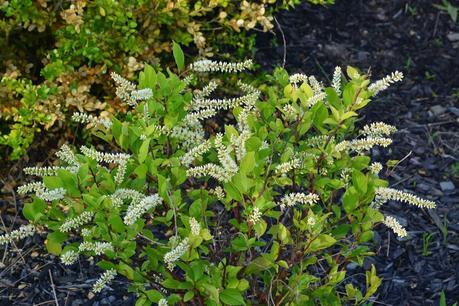 Astilbe love continues: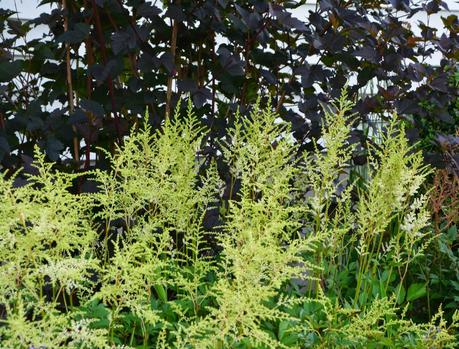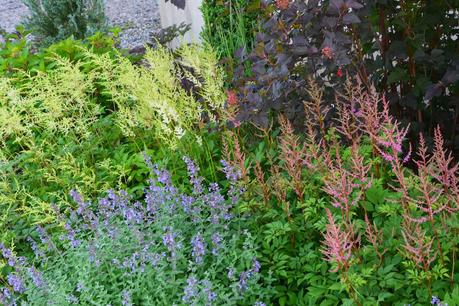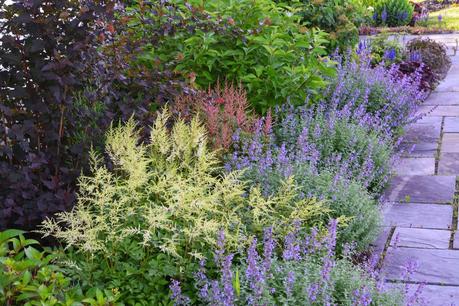 Still not sure about the color combo above, but for most of the year, it won't be a concern. Have to let this one marinate for a while before I decide to keep it or not.
The first coneflower has appeared: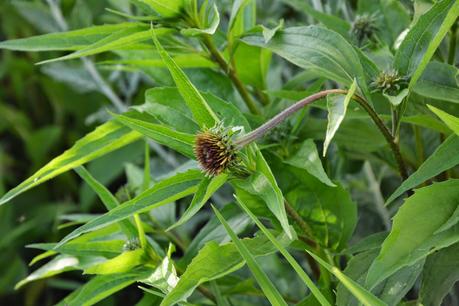 Um, what exactly do these "dots" represent? Maybe it is a secret message/code I am supposed to crack: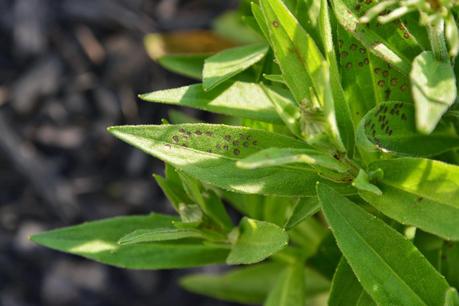 Rabbits didn't get the memo that ornamental grasses are off limits: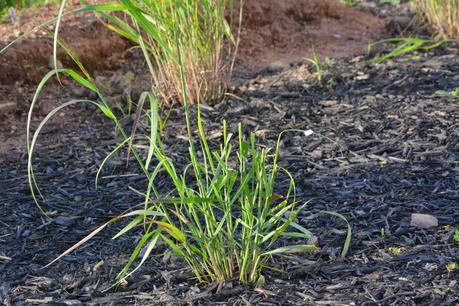 Happy Father's Day to all the dads out there from a dad who has never felt more appreciative of all that he has in his entire lifetime.