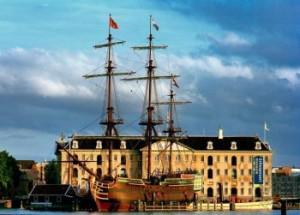 Amsterdam's history as a port town is well-known worldwide. Remnants of the seaman's influence on the bustling capital can been seen everywhere from Chinatown to the Red Light District. And beyond the food and culture these sailors shared on the city is the colourful and tolerant attitudes they encouraged in its people.
Paying tribute to the men who literally molded Amsterdam into the city it is today is the  Scheepvaartmuseum, or Maritime Museum. The massive, Colosseum-sized landmark seated at the banks of the IJ, the museum details nearly 500 years of the Dutch at sea.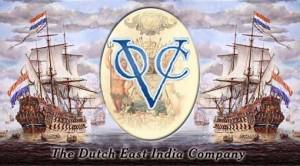 Exhibitions of centuries old maps, globes and cartography equipment stand next to historical accounts of what life was really like when sailing the open seas in the 1600s. Also known as the Dutch Golden Age, it was during this time that the Amsterdam's Dutch East India Company dominated international trade with sea routes stretching to South America, Africa, Australia and beyond.
Taking their first hand account of this history of sailing is the Scheepvaartmuseum's piece de resistance: a nearly exact replica of a 1749 VOC ship. Moored at the museum's own dock, visitors can roam around the boat's quarters and explore the cramped quarters and simple mechanics of business during that time.
The Scheepvaartmuseum is grand in scale and sure to keep you engaged for the better part of a day. But with Amsterdam's impressive sailing background, nothing less than this landmark museum could do the city's history justice.