With the release of A History Of Reasons, Toronto's CAIRO has given the world it's full-length debut – and it's a beauty!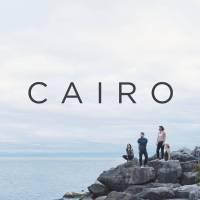 Nate Daniels
(Vocals/Guitar),
Matt Sullivan
(Drums/Percussion),
Caitlin Grieve
(Strings/Vocals),
Dante Berardi Jr
(Guitar/Vo
cals/Synth) and Joel Dalton (Bass/Key/Synth) have put together an album that is easy to listen to, and not in an "easy listening" kind of way. It's a I've got no problem listening to this album front to back kind of way. From the title track batting lead off, to Words & Meaning coming in at track 10, CAIRO have done great work putting this thing together.
SiriusXM called them the love child of Goyte and Arcade Fire, but we'll get to that stuff in a minute.
We hooked up with Nate and Dante by email to get some answers about the band, how they describe their sound and what fans can expect from A History Of Reasons.

Here we go.
Q. Your bio is maybe the poetic thing we've ever read on a band's website – should that set a tone for new listeners who are coming to the band and what they can expect from the music?
Nate & Dante: Let's be honest. Our lyrics are rarely obvious and when you think they are, the listener is most likely wrong about their meaning. It's not intentional – in fact, not much is intentional when it comes to the music; rather it's trial and error and mostly based on what we are connecting with in the moment. We just want people to lose themselves.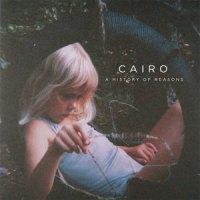 Q. Love aside, what words would you use to describe the music that you make with it's mix of Folk, Rock, Ambience and more?
Nate: It's easiest to describe the music in moods. Taunting, sardonic, cynical, and idealistic come to mind. Those are the sorts of key words they'll need in Songza to find us (haha).
Q. Now that we've gotten that settled, who are your musical influences as a band – is there anyone that you look up to or say "it'd be really great if we could make something like that happen"?
Dante: I think we are most impressed by artists/bands that just do what they do and avoid pandering. By that I mean they stay true to their artistic visions but walk a fine line in order to be able to monetize those efforts. Examples of this for me are people like Sufjan Stevens, Patrick Watson, Alt-J, Half Moon Run, Chris Thile (Nickle Creek, Punch Brothers). Not all of these are musical influences for CAIRO per say, but people we look to as honest and transparent. They are genuine and that comes through in their art and performances. When faced with an industry which is becoming more and more near sighted I look at these artists and it gives me rest when I am frustrated to know there are people out there doing it their way and succeeding on some level. That's what we want more then anything.
Q. Dream time: If you were able to book a tour with any 3 other artists/groups that you wanted, who would you go out with?
Dante: Radiohead, Patrick Watson, Father John Misty.
Q. What's the plan for CAIRO in 2015 after A History or Reasons is released? Videos? Tour Dates? Festivals?
Dante: World Domination. All the things. Our name in LIGHTS!!!!!!!!!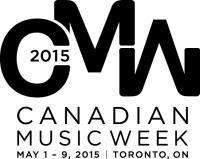 note: While we have no doubt that world domination is on the radar, Toronto fans should keep their eyes open for Canadian Music Week info. CAIRO has been confirmed on the CMW website.
Q. If we got a look at your personal playlist right now, which 3 artists would we find in the top 3?
Dante: I have been listening to a lot of old Brain Eno stuff, really weird ambient instrumental albums with people like David Byrne, and Jon Hassels. I have been cycling Joey Badass' first two EPs. Also one of my favorite Canadian records which is pretty much perma-in rotation is Aidan Knights "Small Reveal". I am aware how bi-polar that list is, but I genre bounce quite a bit. Keeps things fresh.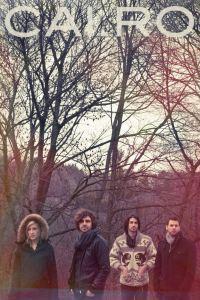 Q. Last one, in 50 words or less, what can people expect when they buy A History of Reasons and listen to the whole album for the first time?
Nate: I think the fans who have been with us since the beginning are going to be surprised by a cleaner, bigger sound. Those who are hearing us for the first time will have the pleasure of hearing an album that strays from everything that is on current mainstream indie radio but still offers something for everyone whether you want something catchy, meloncholic, rocky, or upbeat. (There are even a few love songs – blegh).
Find CARIO online at these fine locations:
Website: wearecairo.com
Facebook: wearecairo
Twitter: @wearecairo
And buy A History Of Reasons on iTunes right now.