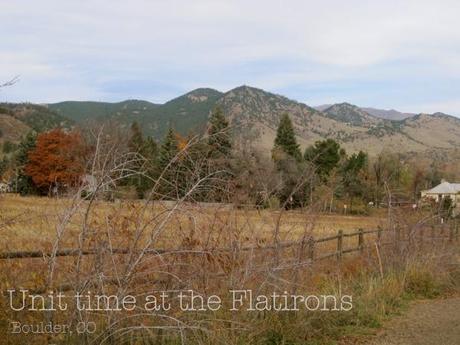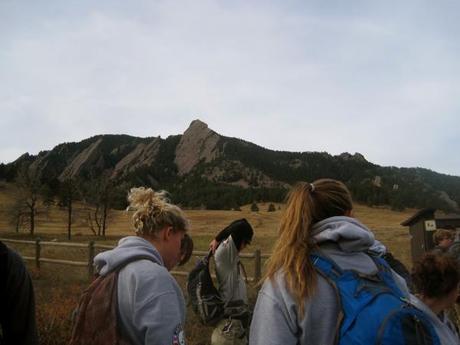 Today we were lucky enough to have a full day of unit time. Unit time is pretty much code for hiking, and hike we did up in the Flatirons right in Boulder. For some unbeknownst reason I decided to go on the strenuous hike (other options included a moderate hike and hanging out in the grass playing can jam).
A good portion of the two miles up looked like this: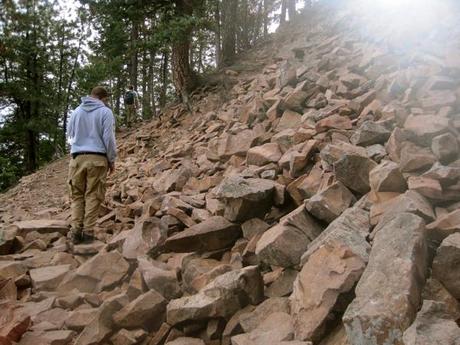 Oh and did I mention that we have to hike our uniforms? Best thing ever, no?
The incredible thing about hikes like these are that the way down goes ridiculously fast. I swear I made it down in 15 minutes.
We spent a bit of time in Boulder after the hike but had to hurry out quick since Obama was coming to town and a good chunk of the roads were going to be closed down. Emily and Hayley were on the hunt for lentil soup so we headed to a Middle Eastern cafe called Arabesque.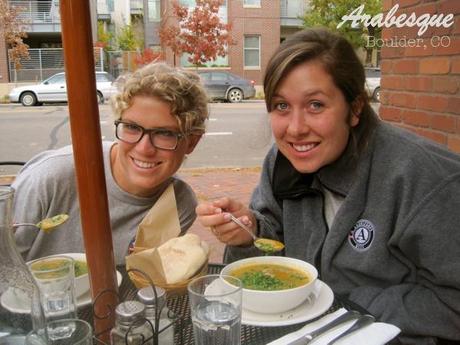 The water tasted like lavender. A good lavender, not that whole 'am I drinking water or perfume?!' thang that a lot of infused waters have going on. I definitely filled up my water bottle with the stuff before we left to find the non-existant Whole Foods on University and Arapahoe.
So, if you're in Boulder and in desperate need of lentil soup or lavender water make sure to stop by Arabesque.
And now it is time for me to go check my laundry. Apparently a laundry thief has been going around stealing wet hoodies so I'm making sure to get there before the door unlocks. Although now that I think of it, the laundry thief could just turn the power off, wait for the door to unlock, and then steal the hoodie. Sh*t.
Amy x