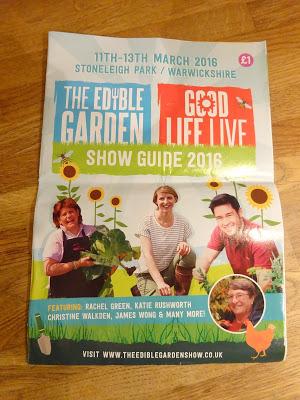 I went over the border into England and headed down South at the end of last week, to spend the weekend with Lovely Hubby at his digs in Newbury.  The reason ... we were going to the Edible Garden Show and Good Life Live on the Saturday and it was closer to him than it was to home.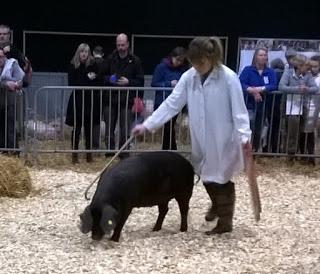 We had a great time, reconnecting with our love of Large Black pigs, the sort that we will be back breeding in the not too distant future.  One of the reasons we chose this property was the woodland that they will be able to live in.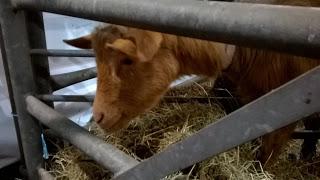 And while we were there we fell in love with Golden Guernsey goats and got the details of breeders of these relatively rare goats.  Goats, pigs and chickens seems like a good mix of animals to both of us.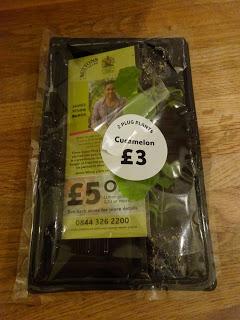 We also gave ourselves the day off from our 'no spend year', and purchased a few things.   A couple of Cucamelons for just £3.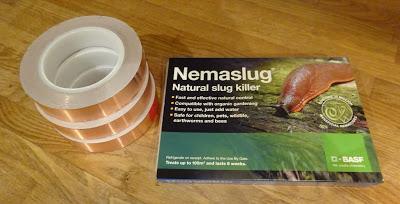 Some copper tape and Nematodes for slug control in the polytunnel so I don't have to resort to chemicals.  The slugs have overwintered extremely well in amongst the plants in the relative warmth of the polytunnel.  I have sore fingertips today as I have just managed to get it all the beds in the polytunnel done, it gives you little cuts like paper cuts if you are not careful :-(  
But one tunnel done and one to go so it's not too bad.  Once my fingers have healed I will do the net tunnel and on a couple of the outdoor beds if I have enough tape.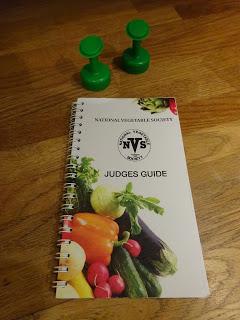 Two little tops that turn drinking bottles into fine waterers for young plants and a judges guides, to give me standards to aim for ready for this years country shows and vegetable competitions.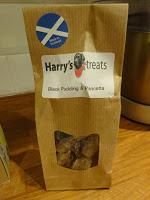 A little treat for the dogs .... because we are soft like that  ;-)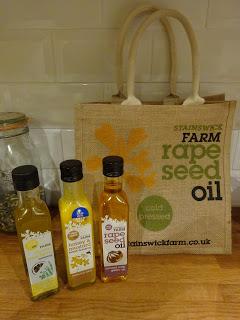 And a big treat for us, supporting a small business and buying some delicious oils to use on our homegrown salads.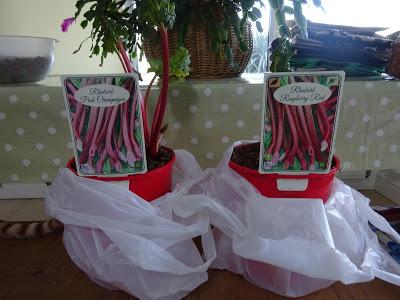 And finally we bought a couple of new Rhubarb plants.  A 'Pink Champagne' and a 'Raspberry Red'.  I don't know what the rhubarb is that we have got in the rhubarb patch at the moment but both of the plants seem to stay green and not turn that lovely shade of red that makes rhubarb look so much more delicious.
I spent an hour yesterday planting these two and moving the strawberry plants that were in the bed. We never got to eat any of them last year as the birds pinched them as soon as they turned red, and I didn't want to net them as we have the bird bath there and I didn't want any birds to get entangled in the netting, so now the problem is solved and we will have much more rhubarb later in the year.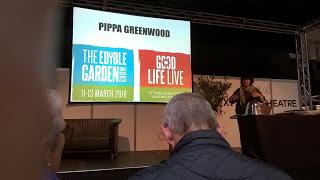 We sat and listened to a talk by Pippa Greenwood, well I listened and Lovely Hubby snoozed, all about the pests and bugs in the garden and what to do if you have them, she advised copper tape and Nematodes for slug control .... I smiled  :-)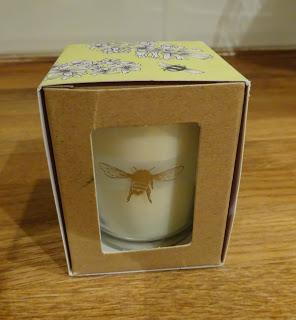 There were lots of magazine stands at the show and one of them was The Simple Things, the guy approached me as I walked past so I told him that I already have a subscription and that I have every copy since the very first edition .... he grinned, said 'well done', and gave me a little scented candle for my loyalty.
We had a really good day, spent more money than we have spent all year, but as you can see it was all on very useful or very necessary things so it was nice to have a day off, an amnesty from our 'no spend year'.
Sue xx