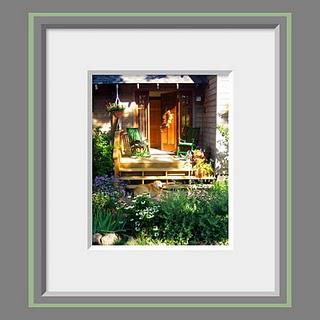 With the latest winter storm leaving the USA I thought it would be fun to share this photograph taken in the dog days of summer. This was the choice of Glenda Ganis of Los Angeles, California, who won this 8x10 by participating on my Facebook page. Congratulations Glenda!
If you would like a chance to win one of my fine art photographs then head over to Facebook and "like" my page. That is where the fun happens. Then when the next contest rolls around you will be ready to win!
Stay warm my friends!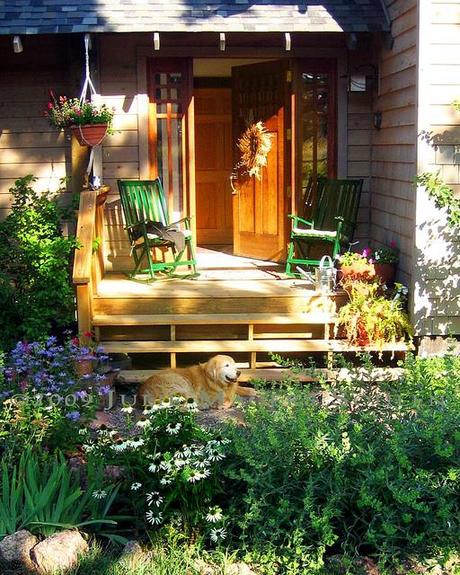 Golden Bliss
A dog days of summer photo of an inviting front porch next to a perennial garden full of flowers and a golden retriever dog basking in the warm light.
click here for more information on this photo