Here is a glimpse at Marc Jacobs and Victoria Beckham Fall 2011 collections.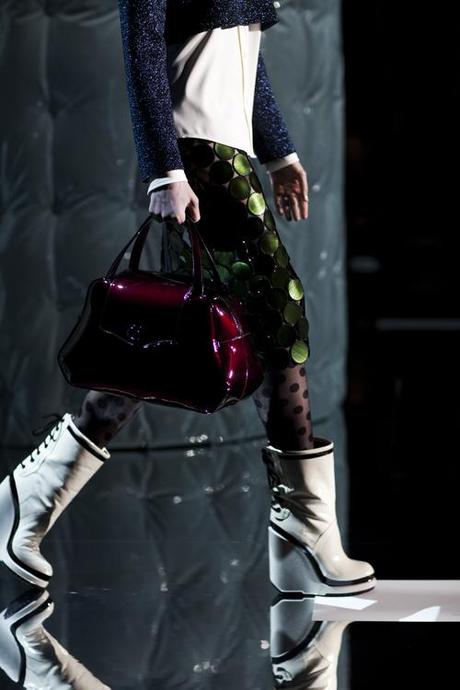 We all know that Monsieur Jacobs is a fashion genius.  He is able to persuade us to wear the most unlikely of attire which goes on to become fashion classic.  How does he do it?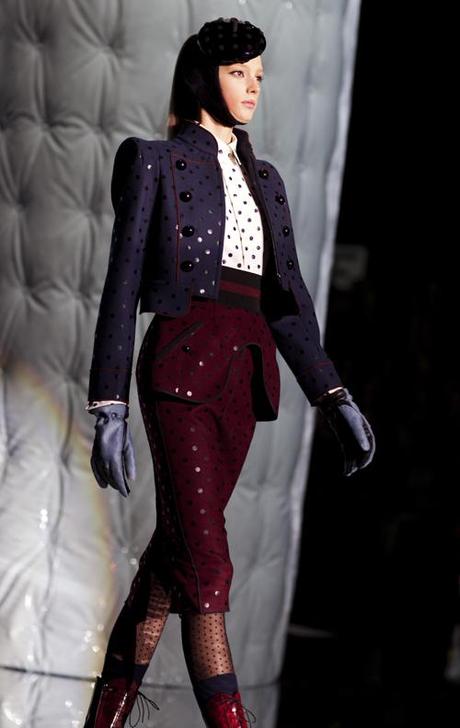 The look is very 40s inspired, don't you think?  The cut of this skirt is divine!  Not sure about the bonnet though (it is a bonnet, yes?)
Mrs Beckham is on every fashionista's radar this season.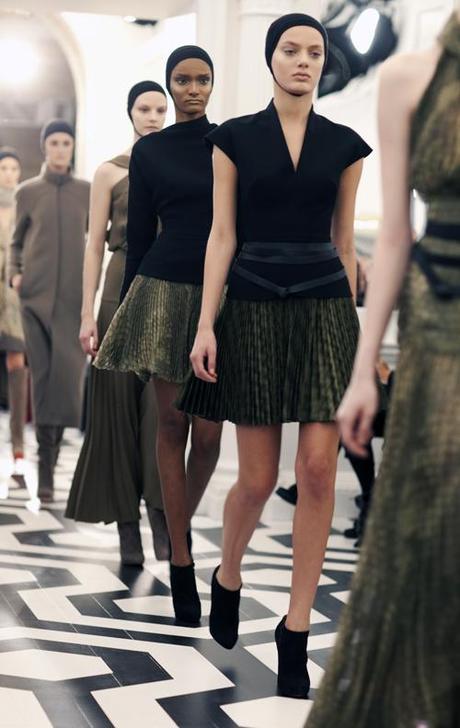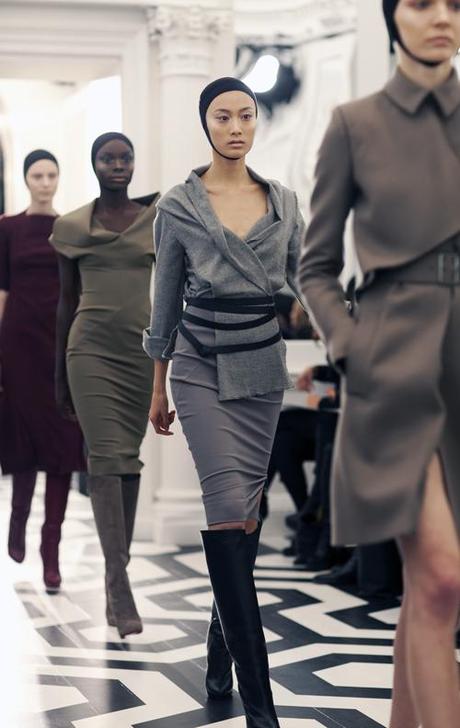 What is it with bonnets? I hope they don't expect us to wear them.  
H
Photos by

The Sartorialist

.