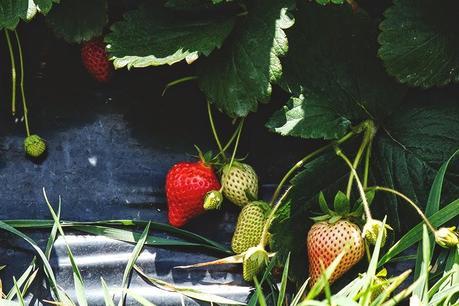 As I told you before I miss those summer days deeply! I miss the blue sky and the vibrancy of colorful flowers and summery fruit. 
I love the abundance of summer fruits! Strawberries are my favorite! They are so good for those delightful and refreshing desserts on hot summer days. I just can't get enough of those strawberries, really! And I even have frozen strawberries from last summer! I use them in smoothies and ultimately in my chololate panna cotta with macerated strawberries, so simple and amazingly delicious.
// Here some shoots from last summer.

ENJOY THE WEEKEND!