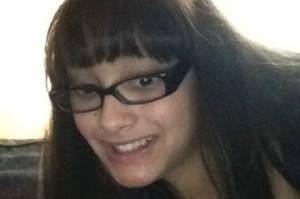 Shay's smile masks an amazing array of health and learning challenges.
I'd never heard of Turner Syndrome until my friend Lori told me about it last week. Her daughter Shay has dealt with more health challenges in her short life than I can even conceive of, and now those challenges all rolled together have a name.
Lori is hoping to take Shay to visit her grandparents in Nashville next month for Shay's 16th birthday and Thanksgiving, but myriad life challenges have made it nearly impossible without help. I've committed to do just that, and to share this so others have the chance to help too. Read Lori's hopes for Shay.
Lori is a single mother of three who, despite raising three daughters and managing Shay's developmental disabilities, also runs her own business and volunteers countless hours for causes she believes in, such as fundraisers for breast cancer, Crohn's disease and colitis. Her selfless support of others in need is inspiring, especially given the needs she faces daily in her own family. I'm happy to support her, and I hope you'll consider it too.
To support Lori's trip for Shay, click here.
For more on Turner Syndrome:
Turner Syndrome Society of the United States
Complications of Turner Syndrome