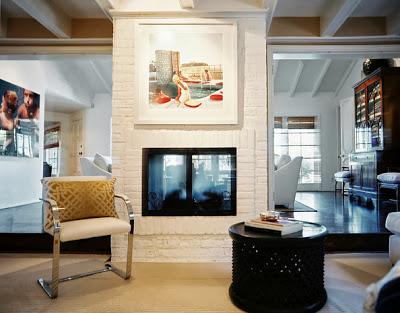 via Lonny
I am working on a project that involves ye old, dated brick fireplace surround from the late 70's, early 80's.  It's funny, some people really see painting over the brick as a "no no".  I have every confidence that this is the way to go for a fresher, brighter, more contemporary room.  My clients may need a little more convincing....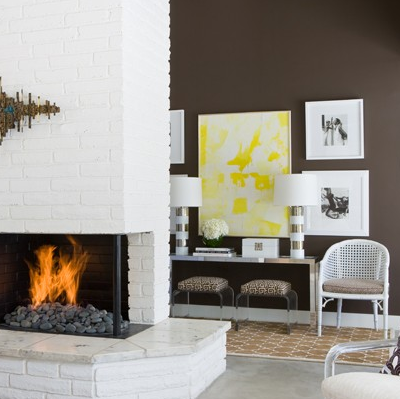 I think painting over the brick and the idea of painting in general for a lot of people is fear based.  It's the easiest thing to change if you are unhappy, and the easiest way to instill a dynamic change in your decor.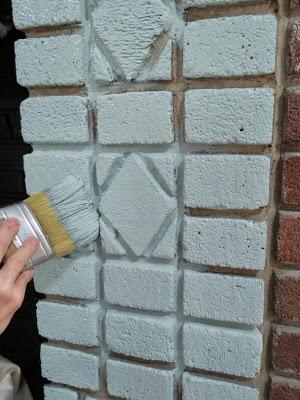 Picture all these fireplaces as they once were; red bricked and soot stained (I'm assuming).  The rooms fall flat!  Nothing says dated like a brick wall in a traditional home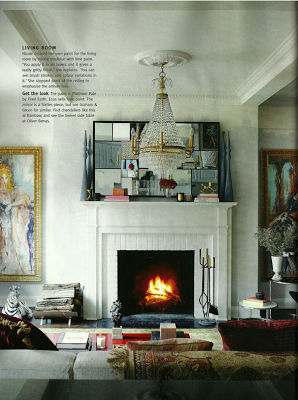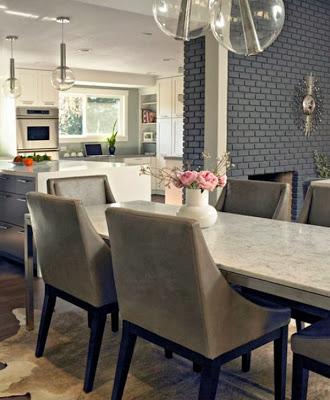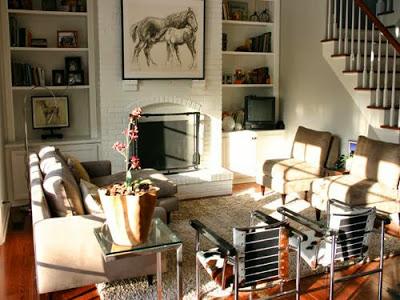 via My best friend Craig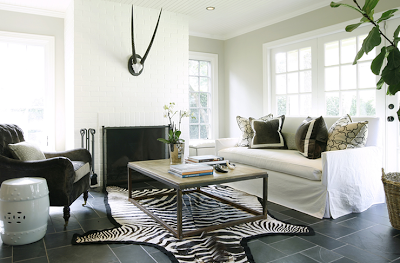 via Decorpad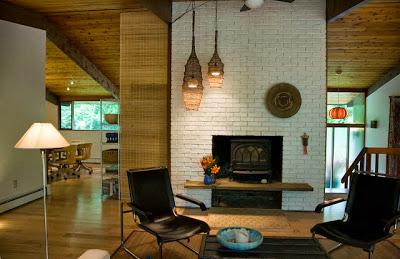 via The claw foot tub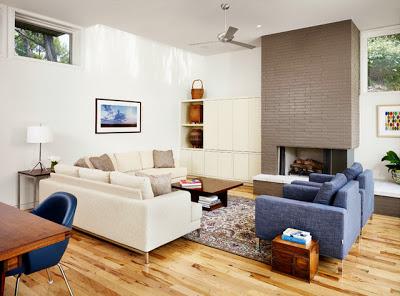 via Houzz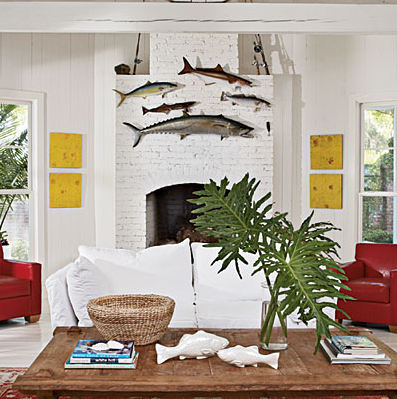 via Simplified bee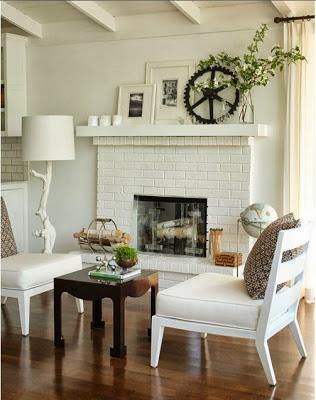 via Cococozy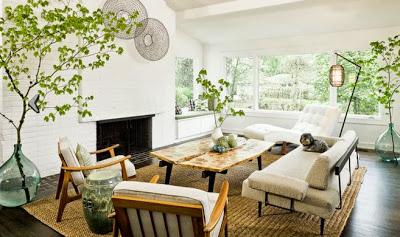 ph:Lincoln Barber
In this photo, the mortar creates a graphic design to the bumped out fireplace .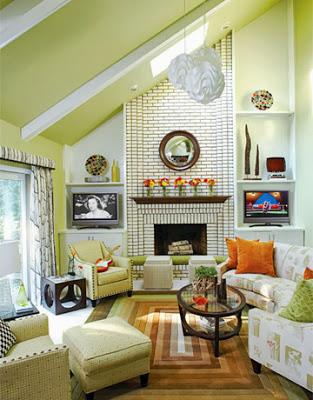 Be sure to pay attention to the interior of the fireplace as well. The back wall gives its original look away.  I would suggest painting it black.  Take Note ~ This application requires a primer and specially rated paint that can withstand high temperatures.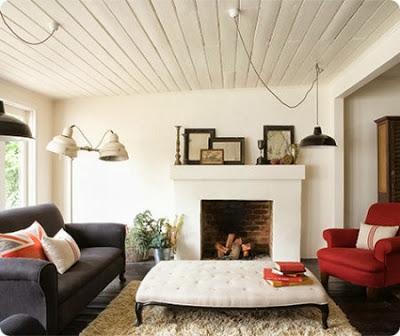 And lose the brass frame while you're at it
I don't think I need to utter a word, I'll send over the blog post and let the pictures speak for themselves.This may however be a case of do as I say, not as I do.  I can nether confirm nor deny this look exists within my home's four walls.    I however, am using it as another reason for why we should just move ~ but my husband isn't budging!