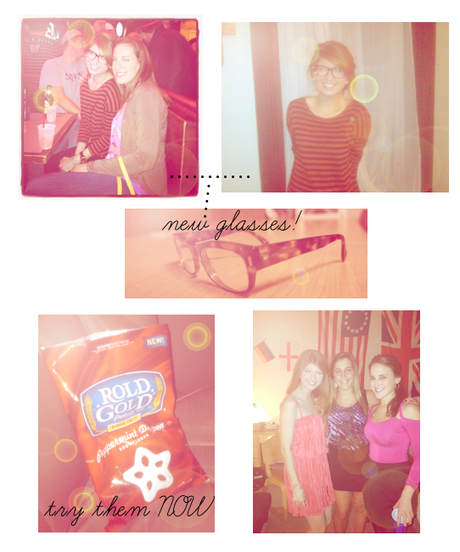 I have been wearing my new glasses non stop, and not only because can I finally see  (my old ones really needed an update)! 
Along with that I cannot get away from all of these holiday themed snacks, I do not know how much I have talked about it, but I love love snacks, well I guess just food in general!  These peppermint white chocolate dipped snowflake shaped pretels are to die for! 
Snagged that little pink dress from forever 21 this weekend, its so comfortable and came in other colors as well! 
Hope you all had a great weekend,  don't forget to enter the gorgeous gold&pearl earring giveaway!