I feel like a lot has happened this year that hasn't made it onto the blog. This is going to be a long one, so you might want to save it for when you're nursing your first hangover of 2017.
This is equal parts an apology post and a highlight reel. A lot of the things that have been going on IRL have affected my writing, my mood, and my overall creativity, and the content here has suffered as a result. I know you're all obnoxiously understanding, but I'm obnoxiously accountable, so let me have this one. I've had some time off between jobs to relax and recharge, and before ringing in 2017, I wanted to let you know what's been going on lately and share a few stories.
I was in a unlucky job situation.
I started a new job at the end of August, and I knew within the first week that it wasn't going to work out. And as if prophesied by my initial concerns, it didn't. I stopped working there in December. It sucks being excited about a new position and relieved your days of job searching are over only to be unhappy, but the challenges of this job were bleeding outside the lines of my work life. I was permanently crabby. My eating habits were bad. My sleep quality was poor. My job became the only thing I could talk about, and I selfishly dominated every conversation with agonizing details about my professional struggles.
But the worst part about that job was this: it made me think that I wasn't good. As a professional. As a team member. As a person. That's how I processed my experience there. My biggest mistake was believing those things. Anyway, that's a storyline for a future book. I'm excited to share that in 2017 I'm starting a new job that brings me back to my roots in a Learning & Development role. Everyone at my new employer (you've heard of them, maybe they've given you a ride...) has been super welcoming and nice, and my experience has been overwhelmingly positive despite the fact I haven't officially started yet.
Speaking of jobs, I went to New York on my own for an interview and stayed a few days.
Back in March, a company I applied for a job with flew me out to New York for an interview. And yes, that did make me feel like a really big deal. I've always wanted to go to New York-when I was a kid, I used to say I was going to live in New York when I grew up (before I knew anything about cost of living)-and so when when this company paid for my airfare, I decided to stay for a few days.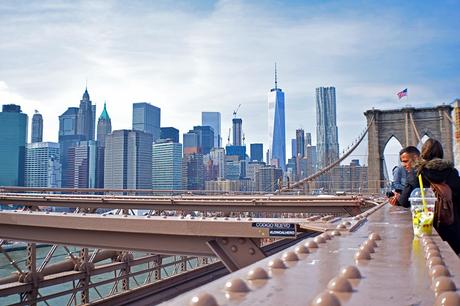 I didn't end up getting the job shakes fist, but I got my first solo vacation out of it. It was my first time traveling alone, and even though I got on the wrong subway more than once, I saw everything I was hoping to see. I went in a helicopter ride around Manhattan, took the ferry to the Statue of Liberty, walked the Brooklyn Bridge, wandered through Central Park, went up in the Empire State Building, took pictures in Times Square, visited Rockefeller Plaza, and looked at the art inside the Met. Easily my favorite thing I did in New York was go for afternoon tea at the Plaza Hotel. Sitting there with my pot of tea and tiers of pastries and finger sandwiches was probably the first time on the trip I thought to myself, "I wish someone else was here to experience this with me." But then I would've had to share my scones, so...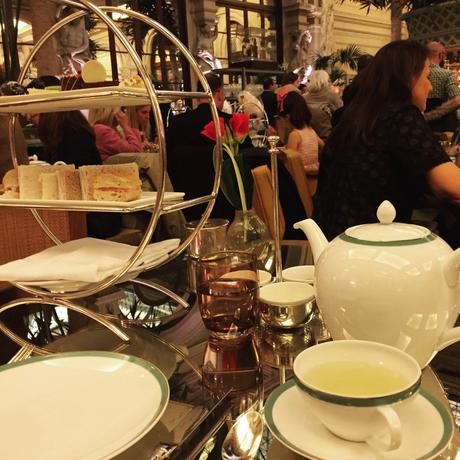 I also didn't get mugged, but I was making a concerted effort to blend in and not look like a tourist. Not using a selfie stick definitely helped. The worst thing that happened to me - which was really par for the course of bad things - actually happened on Fifth Avenue. I was sitting outside the Met, and I felt like garbage. I think I forgot to mention I was only in NY for three days, and I was cramming in a lot, and I wasn't eating or hydrating in a healthy way. So I'm sitting outside drinking water I bought from an overpriced food cart, and this guy comes up and is trying to ask me something and I'm just not in the mood, so I cut him off with an admittedly curt, "No, thank you," before he could even finish, and he says, "You're too pretty to be so mean, bitch." Yes, it was totally rude, but I respected the juxtaposition of this random, insulting guy amidst all these wealthy people milling about, walking small, sweatered dogs.
I was only in the city for a few days, but I think I understand where the rude New Yorkers stereotype comes from: it's the tourists. Even though I was one of them, the tourists were hands-down the worst part of the New York Experience. They walk slow. They get in the way. There's too many of them. The ferry to the Statue of Liberty was probably one of the most exasperating experiences of my life, followed very closely by riding on the London Eye. Because I was traveling alone in New York, when I went on the helicopter ride I had to share with another group that turned out to be a Swedish family of four. I was sitting in front with the pilot and before we took off he told me if I got tired of hearing the kids, he could put me on the pilot's channel without the historical info playing. We were in the air about two minutes before I asked him to switch me over.
I also traveled to London, Copenhagen, and Salerno... in just over a week.
Just as a matter of financial transparency, one of my best friends works for airline, which is the only way this was possible. She was generous enough to take me along as a travel companion and let me take advantage of her flight discount. We were taking planes, trains, and buses everywhere, and so for the entire trip we were in this constant state of weird jetlag where we'd stay up until 2 a.m., giddy for no reason, posting on Instagram to get the best reach based on what time it was back in the States.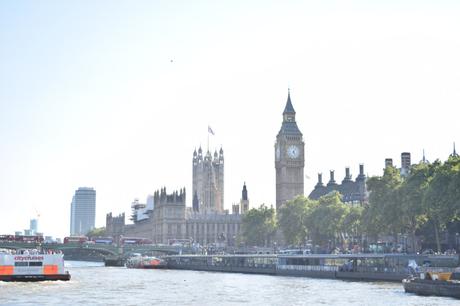 One example of this: We were only staying in Copenhagen for less than 24 hours, so on our only night there - after we went to Tivoli (the oldest amusement park in the world) - we stopped at a White Hen and spent 100 Danish Krone on ice cream, alcohol, and other junk. It's important to mention that one Danish Krone is equivalent to 15 cents USD, so it was easy to feel like a big baller in Denmark. We brought all our junk back to the hotel and realize we don't have a bottle opener, but more importantly, we don't even want any of the stuff we just bought because we just want to go to bed. This happened throughout the trip, but it was especially rough in Copenhagen because our arrival didn't go smoothly.
It's about a two hour flight from London to Copenhagen, so by the time we got to our hotel in the city, it was around 7 p.m., because we also lost an hour from the time zone change between England and Denmark. The hotel we stayed at in London wasn't what I'd call a shithole, but it was definitely shithole adjacent. It was a bargain, but it was a lot smaller than it looked in the pictures and the bathroom was basically a closet.
I booked the Hotel Phoenix in Copenhagen for us, and you could just by the marble floor and the full-length mirrors in the lobby that the accommodations were going to be much better than where we stayed in London. When we got in, we were exhausted from taking a train to Heathrow Airport, flying to Denmark, taking a train from the airport to Copenhagen, and dragging our luggage along Copenhagen's cobblestone streets. I gave our information to the man at the front desk, but he couldn't find our reservation. So, like the smug American I am, I pulled up the email confirmation on my phone like it was the key to the city. In the nicest way possible, the man informs me, "Oh, I see what happened. You booked for 2017."
Aside from being mortified, I felt horrible that after traveling literally all day I messed this up for us. He couldn't put is in another room because the hotel was fully booked. Luckily, he was genuinely very nice and called another local hotel and got us all set up there. The other hotel actually ended up being close to the train, and the room was still better than what we experienced in London.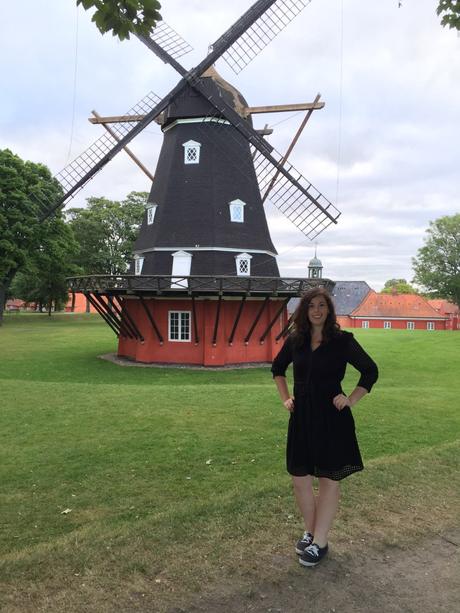 Far and away, my favorite part of the trip was Italy. And not just because you could eat gelato for every meal. Traveling is expensive, and we were trying to save money wherever possible without compromising our safety. That's how we ended up at the budget hotel in London. The hotel we booked in Italy was actually a bed and breakfast in Salerno called Dimora Salernum. If you're ever going to Italy and don't mind staying in a smaller town with close access to the water and boats to Amalfi coast, I highly recommend staying here. It was suspicious at first, but the hosts there were the most generous people we met the whole trip.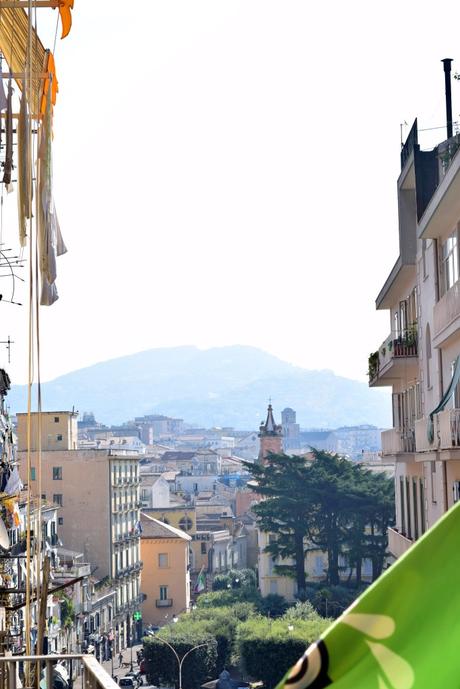 When I booked Dimora Salernum, I sent a message to the proprietor letting them know we were going to be getting in pretty late. Around 10 p.m. late. We were flying into Rome, and we nearly missed our flight. If the flight had left on time, we would have missed it. Fortunately - possibly the first time ever this was a good thing - the flight was delayed about an hour. Rome is about three hours from Salerno, so after leaving the airport we had to take a bus and a train to get to Salerno. Rosa, one of the owners who I'd been communicating with, offered to pick us up at the train station. Now, this could be a result of my inherently distrustful nature or my upbringing in Chicago, but both me and my friend were nervous about this. This could easily be a kidnapping setup.
We get to the train station, and we're so tired that at this point that I figured as long as I can rest a little, I can formulate an escape plan in the morning, if necessary. Rosa and her husband Carlo were waiting for us at the train station with a taxi since they were having car trouble. They insisted on loading our luggage and rode away on a scooter while we took the cab back to the bed and breakfast. We met up with them again outside this giant door. Rosa pulled out this key chain with a skeleton key and tells us to use it for this door. Once inside, it's dark and damp, and we're sure this is it. We're being delivered to someone to pay off a debt. But instead we're directed to this tiny elevator that uses a different key and has one of those cages you have to pull closed to operate.
When we finally make it into the bed and breakfast, it's light and bright, and it's the nicest place we stayed for the entire trip. Rosa gave us a breakfast order form and the next morning, she wheels heaven into our room. My friend made a special request for peaches one day and the next day? There were fresh peaches. #BreakfastGoals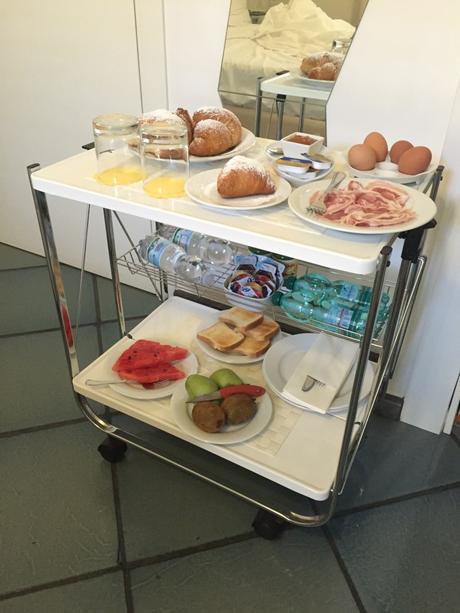 We planned on spending the last day in Italy on the beach, but the beaches in that part of Italy are not the kind of sandy oasis you might imagine. They're crowded, and often full of pebbles lurking under the sand. We ended up - in a moment of impulse buying - renting a private boat to take us out on the Mediterranean for a few hours. So this somewhat shady boat company would only accept cash, so this young Italian girl escorted to the ATM to get the money and walked us to the boat.
At one point during the ride, we got off and went into the water... with life jackets. The boat captain said the water was 70 meters deep, which is about 230 feet, which is about 222 feet beyond my comfort zone.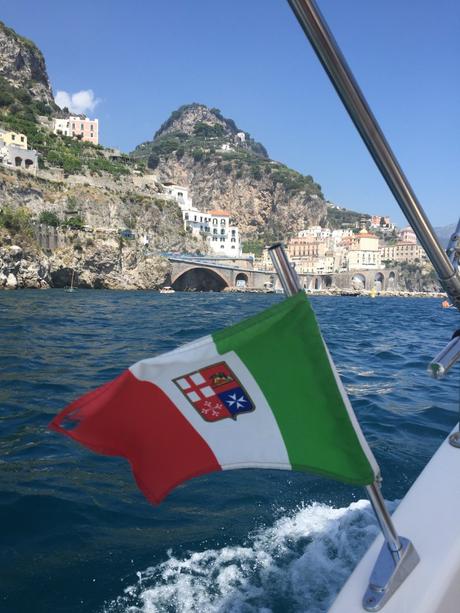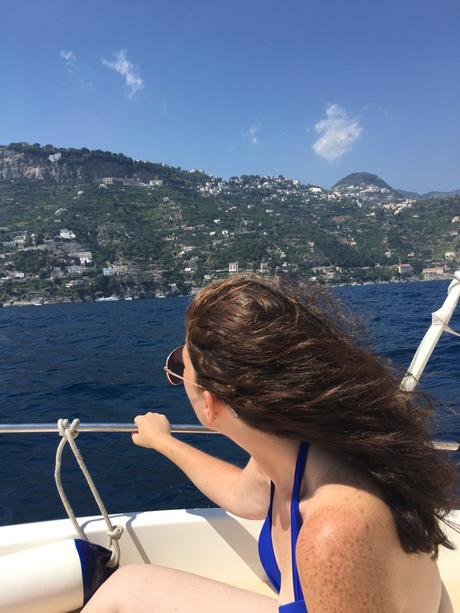 Rosa even packed breakfast for us to eat on the train the morning we were heading back to the airport in Rome. Seriously, the hospitality in Italy was beyond anything we could've imagined, and it was a far cry from the kidnapping scenario we imagined.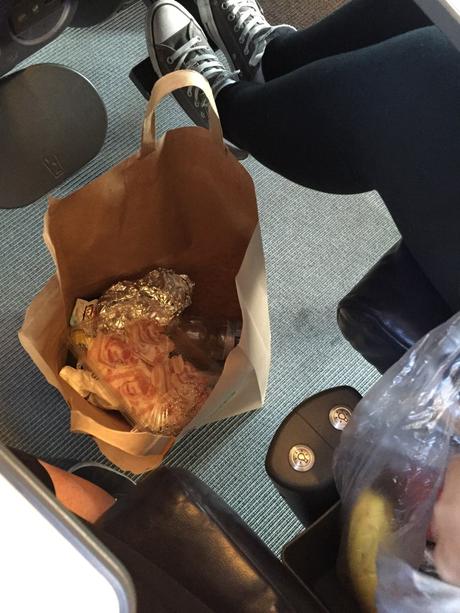 When I look back at 2016, it's hard to believe that New York and the trip Europe happened within the space of a year. Both passed so quickly and created so many memories it feels like the kind of experience that's been fermenting in my brain from an earlier point in my youth.
I know after the killing of Harambe, the results of the election, and the death of several beloved celebrities a lot of people are ready to forget 2016 ever happened. I know I've had moments - perhaps more than usual - that I've imagined moving the bookmark to 2017 and snapping the history book shut. But the more time goes by, the less inclined I am to condemn an entire calendar year. I've had my share of disappointments and triumphs, but it would be unfair to write 2016 off entirely. This year doesn't belong entirely to me, after all. I share 2016 - and every year - with everyone that touches my life, and I'm lucky to say that everyone is still here and still healthy.
I saw two of my friends get married and buy their first home this year. I watched friends starting and searching for new jobs. One of my friends started her PhD program. As for me? I have the support and love of my boyfriend, my friends, and my family. This year I was honored as one of BlogHer's Voices of the Year. Set foot in three new countries. Earned three job offers. Received a hell of a lot of rejection. Built more character than I'll ever know what to do with.
There are a lot of things I want to happen and that I want to make happen in 2017. If 2016 is any indication, this coming year won't be anything like I imagine, but if I've learned anything in the past 365 days it's that I'm stronger, scrappier, and more resilient than I realize, and I'm excited to meet whatever's coming my way.
This year was crazy and busy and stressful, but still a good one. Cheers to 2017!