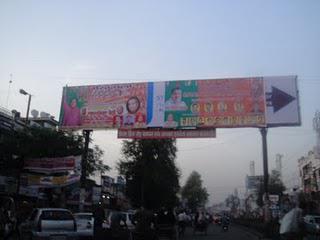 Meerut - Where politics takes precedence over directions
Meerut is a town situated approximately 70 Km from New Delhi in the state of Uttar Pradesh. It has been a special town of sorts for me because my family comes from Modinagar which neighbors the city. Although I was born and raised in New Delhi, my father has told us numerous stories of his childhood which feature them (he comes from a large family of 10 brothers and sisters) traveling to Meerut. The city became all the more prominent in my life when I ended up marrying a girl from Meerut. So, in the last 5 years, since I got married, I have been to Meerut a number of times.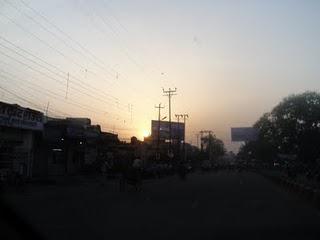 Last week I drove to Meerut (about 3 hours) to surprise my wife on her birthday as she was visiting her parents at that time. What was supposed to be an overnight stay at my in-laws turned into a two night stay because apparently they had some work that required Anubha (my wife) to stay another day? I just think it was all planned to make me stay another day :-)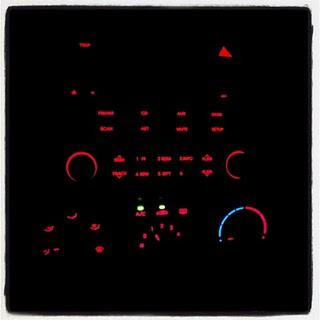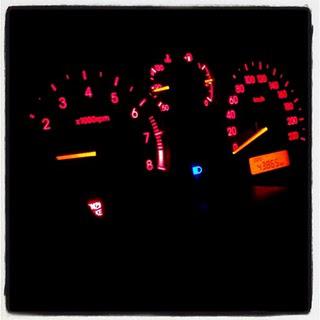 Nevertheless, not to let go of an opportunity, I decided to take my brother in-law along with my wife and daughter for a drive around Meerut in the evening. The poor soul had no choice, but being a gracious host that he is, he drove me around the city as I took some moving (we were after all in a car) photographs.
In the history books, Meerut is famous for the Indian Rebellion of 1857, aka The Sepoy Mutiny, wherein Indian sepoys in the British East India Company revolted against them for having to use rifle cartridges that had a coating of animal fat. It is also termed as the First War of Independence.

 
The city has transformed a lot over the last few years. With malls and new residential developments coming up all over, there is certainly a change towards the positive. Unfortunately it is also a city that is in the news at times for all the wrong reasons. Not to disappoint or discourage, Meerut makes for a great day trip from New Delhi, especially for fans of sports and history.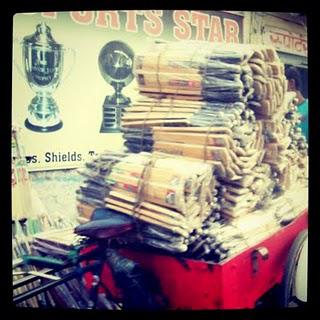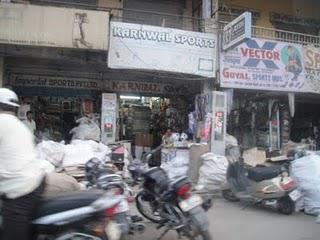 To start with Meerut is the largest producer of sports goods and musical instruments in India and definitely one of the leaders in the world. India just having won the Cricket World Cup it was only right that we started the drive by visiting the "Sports Market".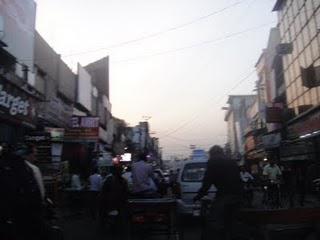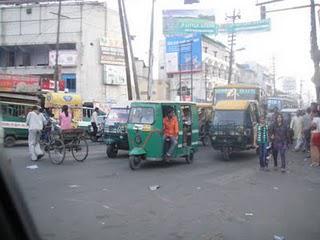 Traffic in Meerut can get pretty crazy even for an Indian like me. I know it's pretty bad in New Delhi or Gurgaon (my home town), but one really needs patience and some good driving skills to drive in the smaller cities of India like Meerut.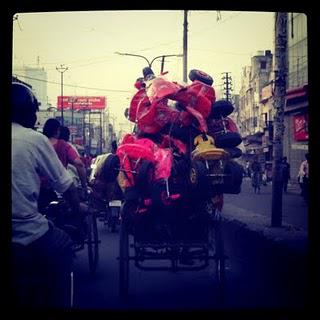 There is something fun and amusing round every corner in India. You just have to keep your eyes open and your camera ready.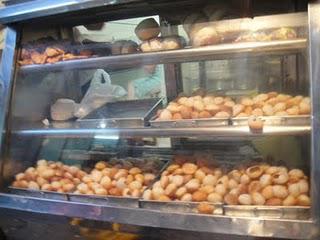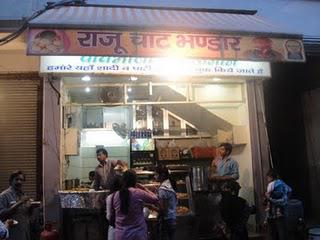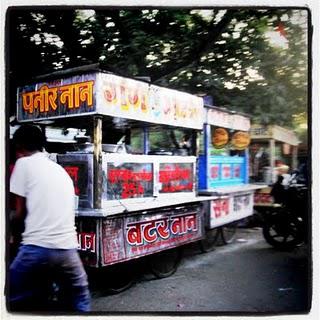 Indian street food is something that is famous, or rather infamous in some cases, all over the world.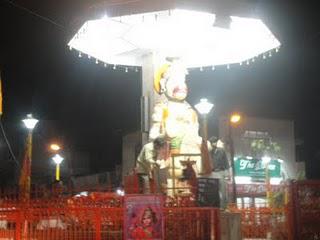 Religion is extremely prominent in Indian lives and what more proof is required than a statue of Hanuman in the middle of a roundabout.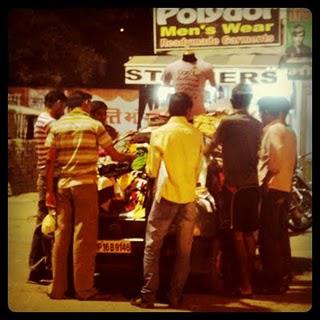 The best part of traveling to a new place is having a look at it from the eyes of an outsider. What might seem normal for a local can be fascinating for a tourist. Here we have clothes (rejects from a clothing factory most probably) being sold on the bonnet of a car.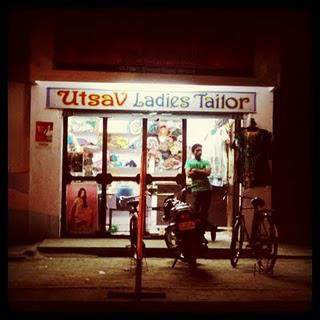 Everyday life is something all travelers love to capture.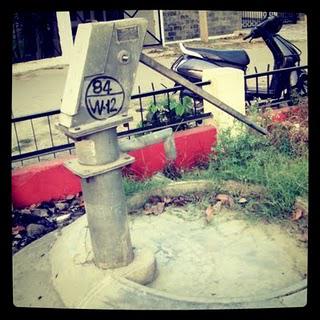 Old World Charm – A Hand Pump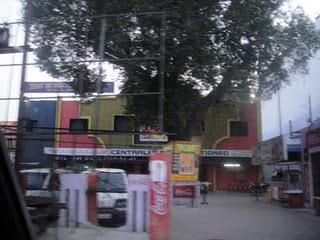 A stand alone cinema in the day-and-age of Multiplexes is a dying breed that can still be found in the smaller cities of India.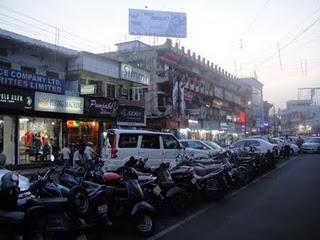 Abu Lane – Where the locals shop for their every day needs. The middle of the roads serves as the parking.
To End the drive, here are some random photogrpahs...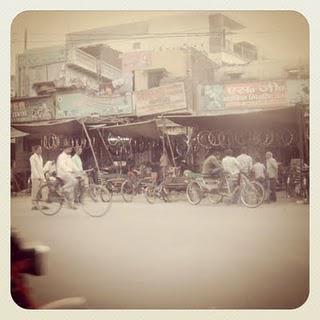 Cycle Repair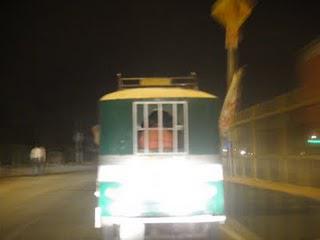 Jail on Wheels?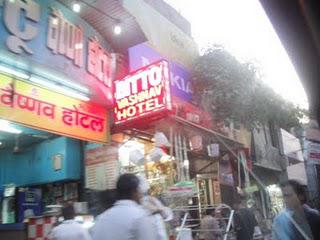 The Neon Lights of Meerut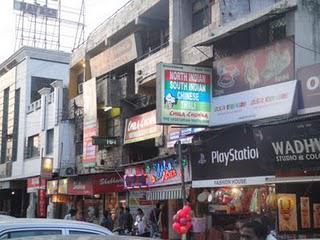 Billboards-a-Plenty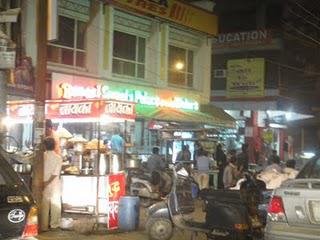 Sweet Tooth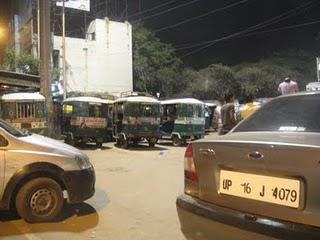 Calling it a Night – An Auto-Rickshaw Stand
Thank you
Raghav