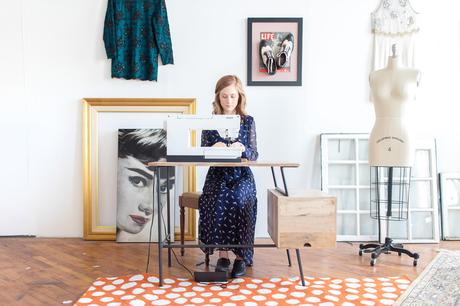 Sewing is cool. Most people don't believe us. Was Buddy Holly cool before he donned a pair of black, wayfarer sunglasses? Was Tom Cruise cool before he danced across the big screen in tighty whities? Was Bill Gates cool before his first billion? Being cool is about being admired. The cool are envied because of their self-confidence in a unique skill. Jesse James, a custom motorcycle builder, is cool. I can't weld the front end of a chopper, but he can't line the inside of a bra cup. Our screw ups are equally as painful.
For my next piece on Coca Cola's blog, The Journey, I'm showing the world just how cool sewing is by documenting a day in my life, weekend edition. If you're new to this blog and wondering why I'm writing for one of the largest beverage retailers, well, their blog  highlights innovative people in various fields. I have taken on the role of being the spokesperson for the sewing community – preaching about our world, how much fun we have and the fabulous things we create. So, join me as I begin sewing a dress, interview a local costume maker for my series Handmade and meet up with 2 of my favorite local sewing bloggers. How do I end my uber-exciting, sewing-centric day? You'll have to hop on over to Coke to find out!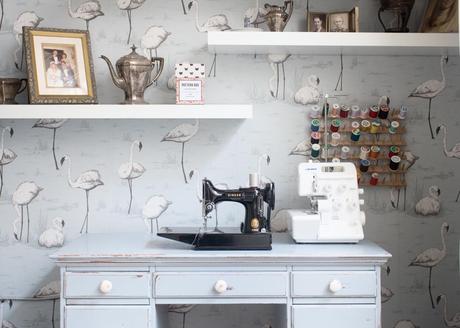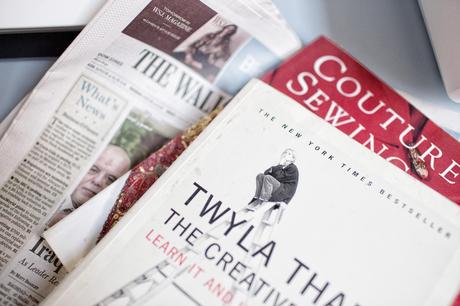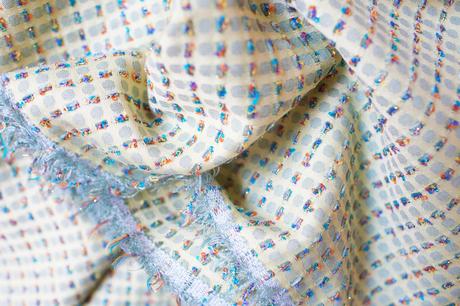 5:00 AM In my opinion, if you are not up before 7:00 AM, even on a weekend, you have already wasted too much time. No one becomes successful by sleeping in. While the wealthy wake up to a solitary view of a beach or a sweeping view of a grand city like New York, I wake up to a site just beautiful as those moneymakers. The first thing I see when I get out of bed is my sewing machine. While my de rigueur machine is a PFAFF Expression 3.2, which is a beast boasting over 200 stitches and an IDT feeding system, I brought out my 1956 Singer Featherweight this weekend. YOLO, right? Weighing 11lbs, it hums like a 1960s Ford Mustang, but rides like a brand new Porsche.
5:15 AM In need of coffee STAT. While I let the java get my blood pumping and my muscles loosened, I read. Call me old school (I prefer the word vintage), but I like taking in my information tangible style. Two books I am constantly reading are Claire Schaeffers Couture Sewing Techniques and Twyla Tharps The Creative Habit: Learn It and Use It for Life. Perhaps one of the greatest choreographers of her generation, Tharp offers her theses on creativity. As scrappy doo as I can be, I am also very methodical, and Tharps prescriptions for creativity offer me a system for turning my ideas into realities. She also provides examples of how the unique behaviors and patterns other luminaries such as Beethoven and Maurice Sendick gave birth to their masterpieces. I find inspiration knowing quirks are not setbacks but advantages. Wasnt that the gist of Malcolm Gladwells book, David and Goliath? Last on the daily reading list is The Wall Street Journal. Why? Because the WSJ always does it right. Duh!
9:00 AM Post 10 mile run, I shower and eat a carb and protein loaded breakfast homemade granola with bananas, dates, chai seeds and almond milk. I am now in the right headspace to sew. Although temperatures are lingering in the low 80s, typical degrees for August in Philly, fall is on my mind. Currently, Im working on the prototype, muslin as we seamstresses refer to it, for a dress. Channeling a structured jacket with its double breasted front closure, face-framing flat collar and center back pleat, its going to be one of those pieces that can transition from fall to winter to spring. At least thats the plan. This morning, Im doing the first steps of any garment construction stay stitching, sewing darts, etc.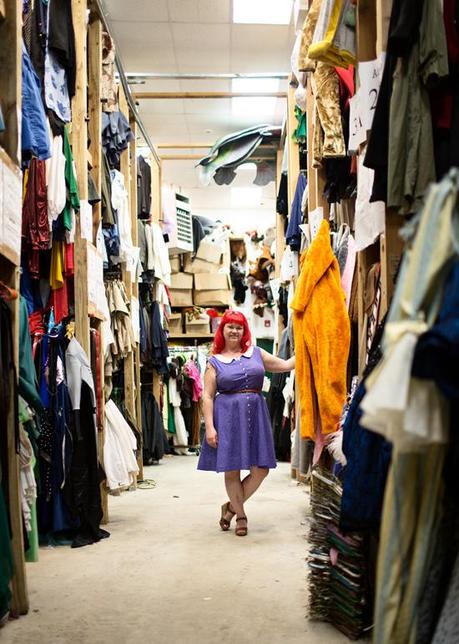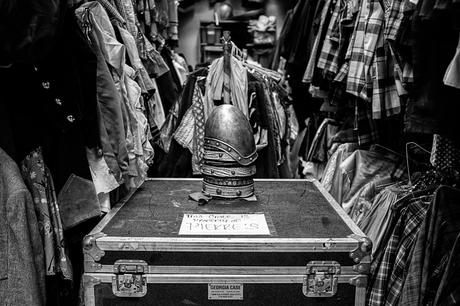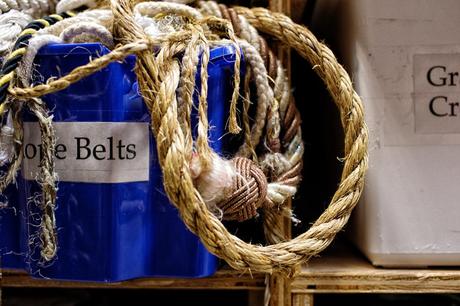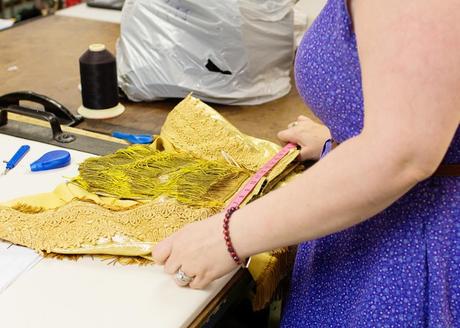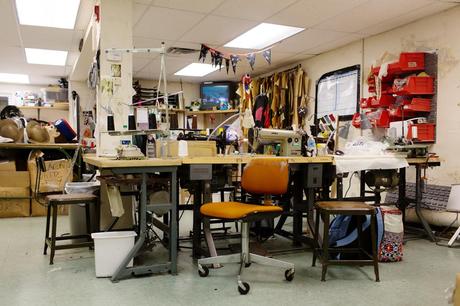 1:30 PM One of the many series on my blog is called Handmade, where I find and interview local people and businesses that are making a living selling hand crafted products. Just like beer drinkers, its important for me to connect with the Philly community. Not only for cross promotion opportunities, but it also boosts my sewing mojo knowing that other people have a passion to create as much as I do exist. Up today is Pierres Costumes. I walk past it every evening and its wonted faade gives the impression that its nothing special. I am wrong. After being greeted by Jennifer Valosen, manager of the store, she shows me the front showroom and the sewing studio just behind it. But it is the room way in the back that made me drool a floor to ceiling closet that houses all the costumes. And you thought your wardrobe was overflowing?
While interviewing Jennifer, I am equally fascinated and inspired by her story. She was the sewer who said she would never touch a sewing machine after her first project. But as she put it, sewing found her and she had no choice in the matter. While attending college for communications and public relations, she worked in the schools costume shop. Instead of pursuing her major after graduation, she followed her passion, working at several theaters before ending up at Pierres.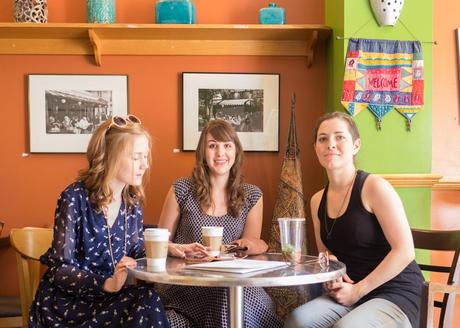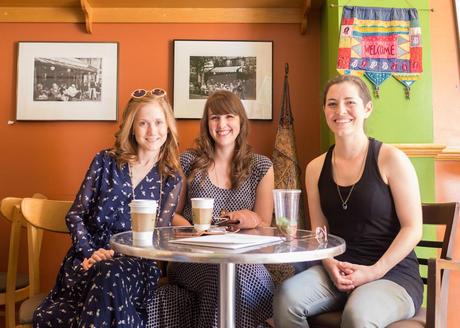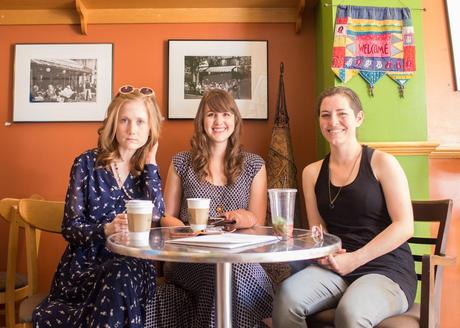 3:00 PM For as far reaching as the Internet is, it can also be very small. Two years ago, Andrea, a local sewing blogger, moved to Philadelphia, 2 blocks away from my apartment. Despite our proximity, it has taken us this long to finally meet in real life. Along with Claire, another local sewing blogger, we hit up Caf Ole. This java jaunt isnt your ordinary place to get a caffeine fix. Sunday mornings here are as rowdy and lively as your nights downtown. Over some cups of joes, Claire, Andrea and I talk geeky, sewing nonsense like making swimsuits, stretching elastic, grading patterns and more. Unlike online dating, when bloggers meet up, especially sewing bloggers, it does not turn out to be the worst date ever. Pun intended, our conversation from start to finish is seamless; there are not awkward silences.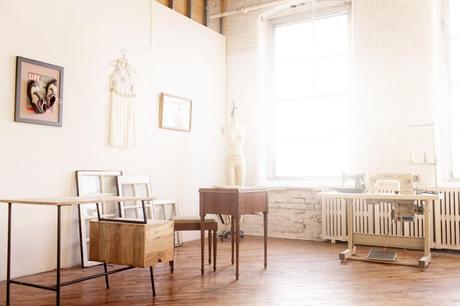 5-8:00 PM With a couple of hours to kill, I head to my haven – Madalynne Studios. At 350 square feet, it is my zen zone. I come here, usually alone, to photograph and to sew. On the third floor, it gets a little stuffy in the summer, so I open the windows. Sitting in front of the breeze, I continue to work on my dress. Unfortunately, I ran out of matching thread 30 minutes in, so I switched to another love of mine. Bra making. Six years after I started sewing, I delved into this category of sewing as a challenge. The fit, the fabrics and the techniques used to construct a bra are markedly different from garment sewing. Like any challenge I take on, I dove in head first and havent come up for a breadth yet. Im that hooked. Developing this skill set has even led me to amazing opportunities teaching an online class in November as well as teaching 2 in-person workshops this winter. Who would have thunk Miss Maddie would be a teacher?
Listening to the breeze whirl in as I cut a new bra pattern, I cant help but think how lucky I am. My W2 may not have six figures on it, but if I had to quantify my quality of life, it would amount to much more.
 Click here to read the rest…