Singapore…It's a city. It's a country. It's highly urbanized. It's highly developed. Singapore is an interesting place to visit in Southeast Asia. We were looking forward to going there after our tour around Malaysia and we weren't disappointed.
One of the best ways to see most, if not all, of Singapore is to go way up into the sky on the Singapore flyer. The Flyer is a 42 story tall ferris wheel and is currently the tallest ferris wheel in the world. The Flyer has large enclosed capsules that keeps you from the heat of Singapore and the other elements. For 30 minutes we looked out the capsule windows down at the city below. We saw the Singapore F1 track, golf courses, Marina Bay Sands Resort, a soccer pitch, condos, city hall, ships, etc… It was a great view and I'm sure we could have seen even further, but the grey lingering ghost of smog blocked our distant views.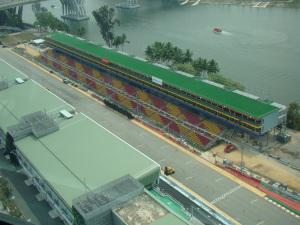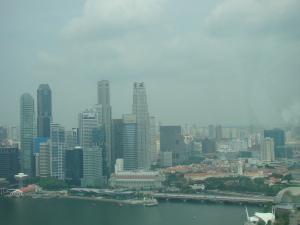 The views from the Singapore Flyer may be the highest in the city but, the views on the ground are equally impressive. After visiting he Flyer and enjoying a quick lunch, we headed across the Helix Bridge. This impressive steel bridge connects Marina Bay Centre with Marina South.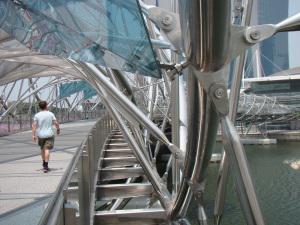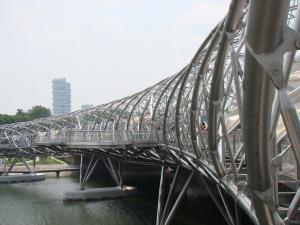 On the other side, we entered the luxurious Marina Bay Sands resort. This resort includes three 55 story buildings with a large park on top. We didn't get to see much of it but, we did walk around the mall. To be honest, we didn't go there to shop, but for the free air conditioning. Yes, we were that hot! We did see an interesting canal inside the mall. You could hire a gondola and sail through the canal as if you were in Venice. Well, minus the shopping and restaurants surrounding you.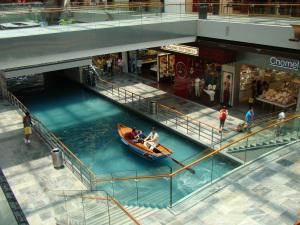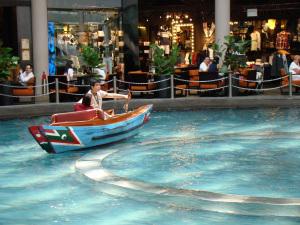 We had enjoyed enough luxury for one day and decided to step back into the past at the historic Fort Canning Park. The Fort had been originally built for a governor, but was used by the British during WW2 as a command post. Eventually the British would be defeated in Singapore and the Fort was then used by the Japanese military. They would use it for three short years, and with Japan's defeat at the end of the second world war, the British regained the Fort again. Today, the Fort is a reconstructed museum depicting how it was used by the British military forces.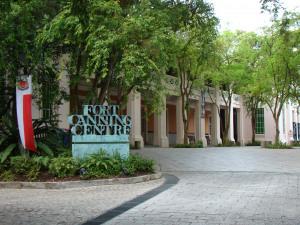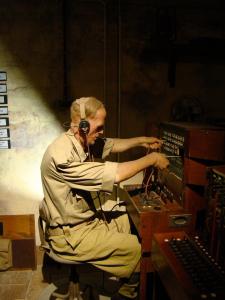 Even though Singapore is somewhat small in population and land size, it's big on attractions. There's a lot to see in this highly developed city-state. It was a nice ending to our trip to Malaysia and Singapore.
You can find even more photos here.