Quite a few times when we have been going down to the allotment our first sightings of change is the remains of a leaf stork to flowers or a sudden appearance of weeds. So yesterdays findings were a pleasant surprise, the glimmering rubies nestled in the straw under cover of emerald leaves. We did expect on closer inspection to find the signs of perfection on the outer most view and the signs of slugs when you turned them over, but there was very little slug activity.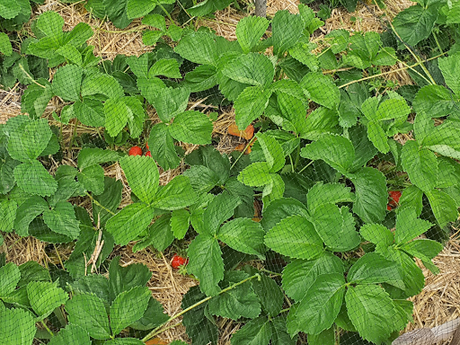 Our lass picked the strawberries and although from the photograph below you might think a punnet not bad, this out strips our returns from the whole of last season and hopefully is a good sign of things to come considering all the nurturing our lass has given the plants. Transporting all the runners from our old plot, weeding and now straw bedding with netting protection. Our rewards will be at least many fold the effort put in.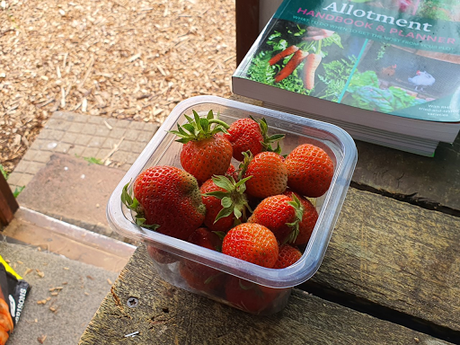 The only thing lacking was cream and as it was shops shut Sunday, I was a heathen and had them with custard, our lass will wait for some cream that we will buy today.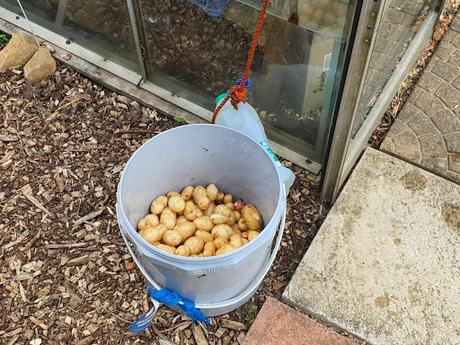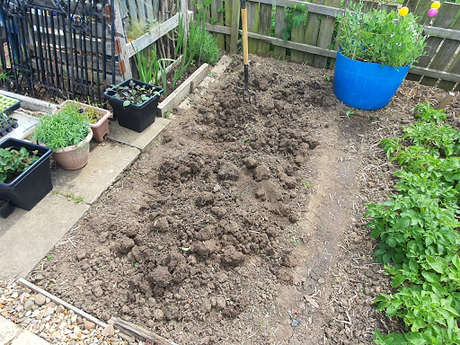 New potatoes that we had for tea from the bed above, our lass has now added chicken manure dug it over and transplanted the last of the cauliflower seedlings. Photographs to come. The new potatoes should just have been ready in 60 days, these were sown back on the 14th March and so have had nearly 90 days, also a lot of the soil was still very clayey it is going to take some time to get the soil as we want it. Free of detritus would be a start as we continual keep finding bits of glass and nails. One day the soil will be just right and that shouldn't be too far away.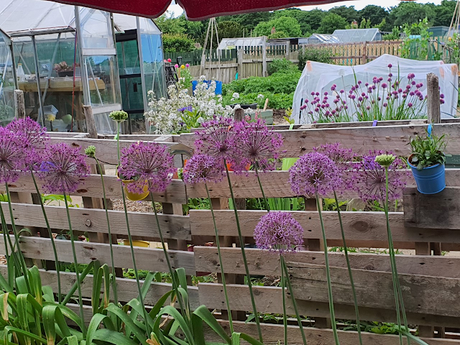 Our break time view of the alliums in full flower attracting more than their fair share of hover flies.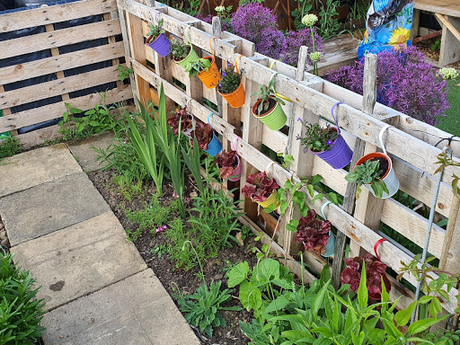 More color and hopefully by hanging them high they will be out of the way of the slugs.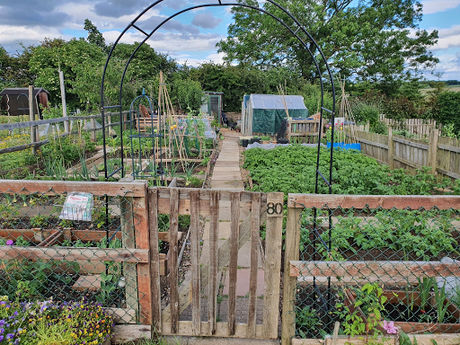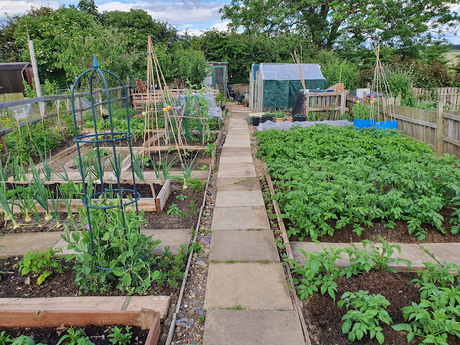 As we say good night to the allotment we take a look back at the current growth we have, our next agenda is to get more flowers in for our lass.it is all far too green we need a bit of color in our life.