I'm all for trying new things, so when I was offered the chance to go to Hamilton Park Racecourse for their Ginger Grouse Festival of Food & Drink Raceday I jumped at the chance. I've never been to a racecourse before. Plus James Martin was demonstrating at various slots throughout the day... of course I was in!!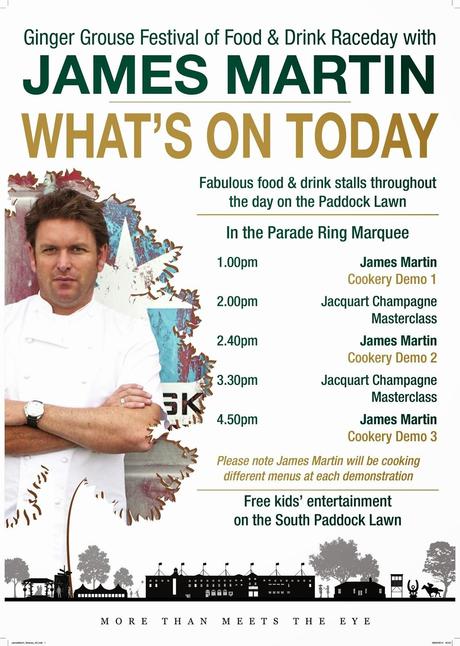 I had zero clue what to wear... the weather wasn't looking all that brilliant and so I decided on my M&S denim skater dress teamed with brown leather knee high boots, and my North Face Parka just in case.
I jumped in the car and hit the road... my new car doesn't have sat nav but I roughly knew which direction to go in thankfully. The Racecourse was really easy to find though with plenty signposts from the major routes and the parking was well organised too. I've found in the past that events like this can sometimes be a bit stressful in that respect. Just as I walked up to the gate, Laura from Life as an Hourglass also arrived who I had invited to join me. Perfect timing!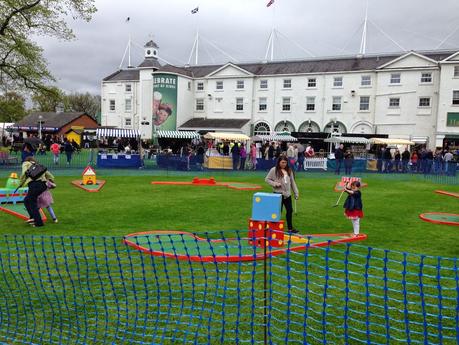 Putting green for the kids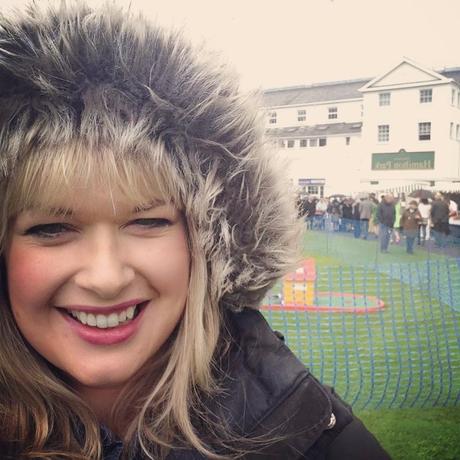 Luckily I was wearing my warm jacket as it started to rain :-(
I didn't have the kids, so it was a chance to relax & enjoy the afternoon; plus it was an excuse to take a break from all the painting I had been doing!! After a quick wander to suss out what was what and a quick peek at James who was busy with his first demo, we had a delicious hog roast roll with apple sauce & crackling. Mmmmm!! Was very good indeed!!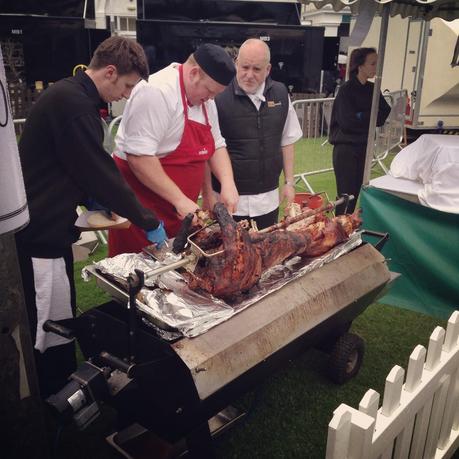 I also bought some Oreo cookie fudge from the Inverness Fudge stand - yum!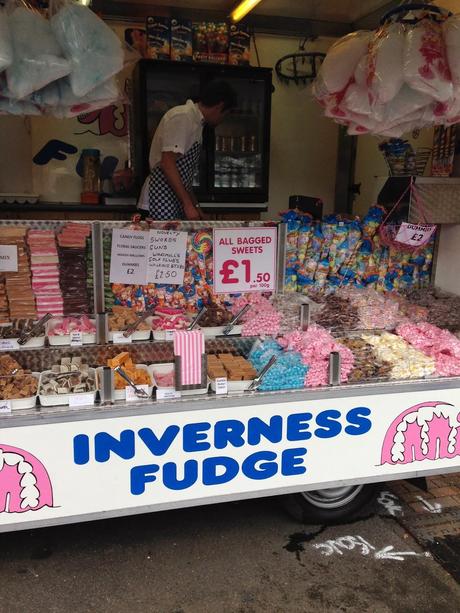 There was a champagne tasting in the Parade Ring Marquee which we of course didn't want to miss, so after soaking up some of the atmosphere at the track we headed back for some fizz!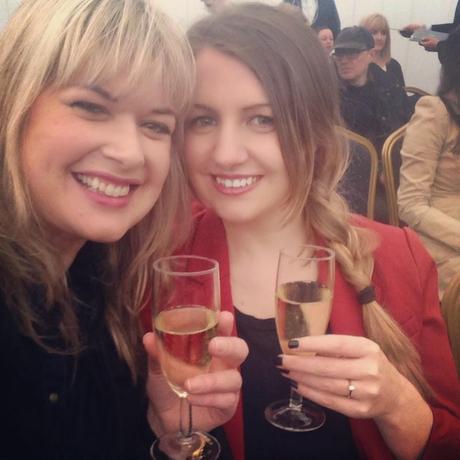 This was followed swiftly by James. He was highly amusing & I thoroughly enjoyed his demo, plus we had front row seats! We didn't get to taste anything though which was a bit disappointing - the lamb he prepared looked amazing as did the beer battered fish and tartare sauce. We did get a chance for a quick pic though!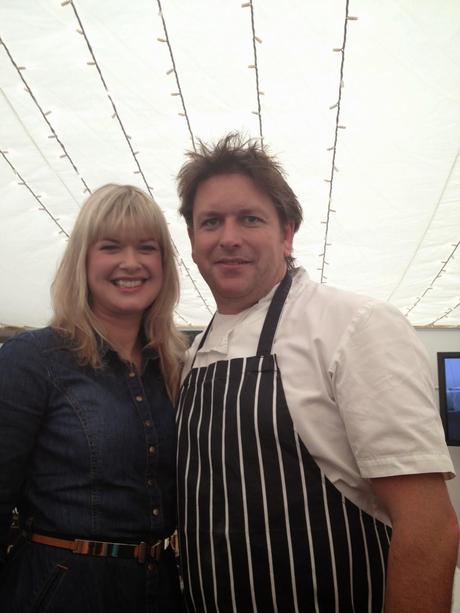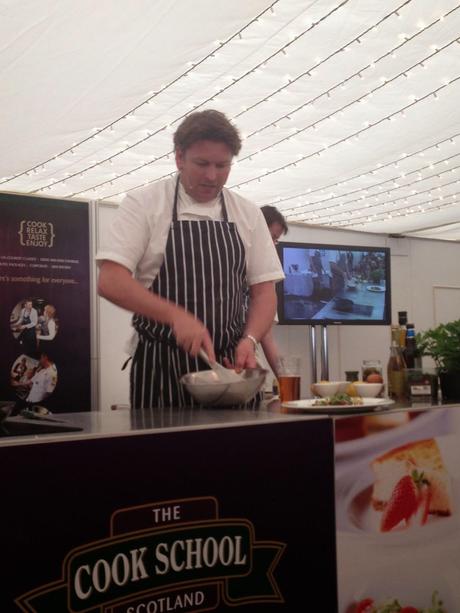 There weren't as many kids kicking about as I had imagined, as the event had been advertised as a family fun day. There seemed to be plenty to keep children occupied for a few hours. Inside one of the tents we spotted face painting. There were also a few swings, a bucking bronco, crazy golf & a bouncy castle, plus an intriguing inflatable maze of some sort. I think that my kids, aged 3 and 4.5 years, might have been a bit more difficult to keep entertained as they're a bit young/too small for some of the attractions - one for older kids I reckon. I also doubt they'd have sat through the James Martin demo... just as well I was on my own!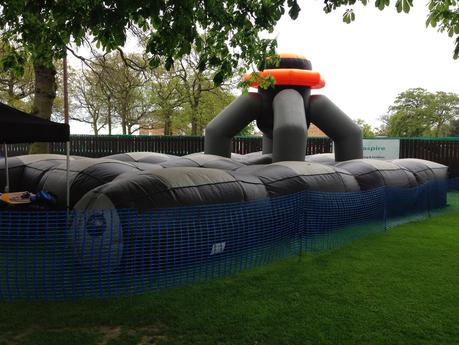 The inflatable maze
With it being my first time at the races I didn't know what to expect, but the atmosphere was great. It was certainly something different to do of a weekend. Although I think it probably would have been more exciting if we'd had the slightest clue about what was going on and if we'd risked placing a bet! I was more interested in James and the food!!
There are quite a few upcoming events at Hamilton Park Racecourse over the summer months including Ladies Night on Saturday 2nd August that's worth checking out. Have a peek at their website for more.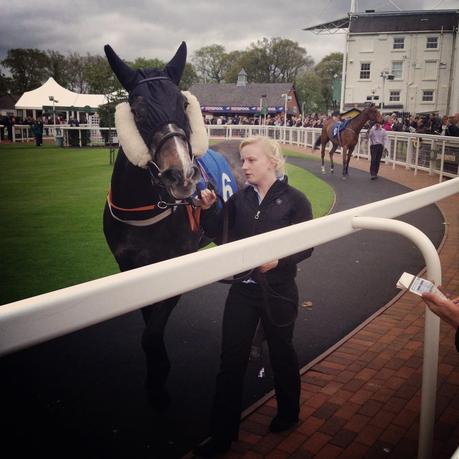 Laura and I received complimentary tickets for the event in exchange for an honest review. Opinions, as always, are my own.