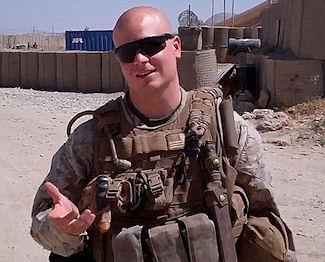 US serviceman Sergeant Scott Moore posted an unique invitation on YouTube asking actress Mila Kunis to accompany him to the Marine Corps Ball in November in North Carolina. The cocky marine - who is serving with the 3rd Battalion 2nd Marines in Afghanistan - brandished his rifle and sported full combat gear in the video filmed by one of his buddies.
The video was shown to
Mila Kunis
on Fox411 during a promotional interview and the Ukraine-born Mila accepted the invitation.
The Presurfer