About 2 weeks ago I started publishing the "Images of Synthesis" on Facebook and Flickr, commenting how they were done (you find them on the Good-Will website up to the recent month, I try to keep a rhythm of publish one new picture per month).
These images started in November 2009, after a painting pause of 19 years, after the end of the "Early Paintings" in 1990, where I thought I would never paint again. You can read here how the Images of Synthesis started from out of an inner opening during a deep crisis. I will go on re-publishing the pictures on Flickr and Facebook with comments over the next months.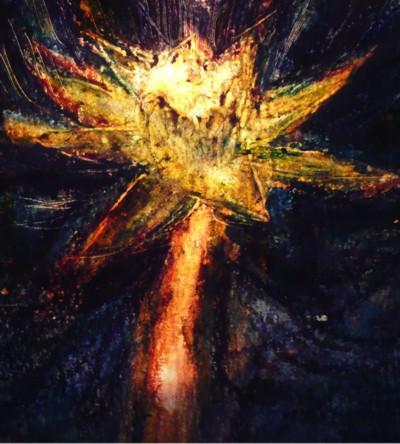 "The Hidden Flower – Born Nine Months Later", 18 Dec. 2009. You can read here and
here
more about the origin of this painting.