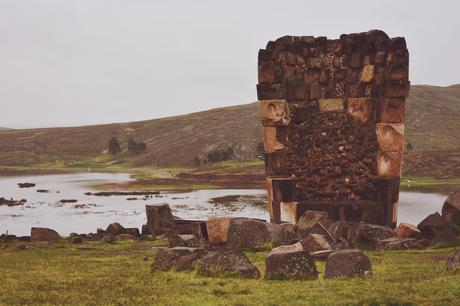 Lake Titicaca is one of the top attractions of Peru. But about an hour away, there's a little known place called Sillustani. While it's not a top attraction (by that I mean, you wouldn't plan a trip to visit this place), it's still worth spending an hour or so here.
So what is Sillustani?
During the pre-Inca civilisation, the ancient Aymara people who are the original locals in this region - built mysterious perfectly cylindrical towers Chullpas, as burial for the elite such as kings, high priests, noblemen, and their extended families.
These tombs are found in many places in South America, but the ones in Sillustani are the most well-preserved.
These tombs are also very scenic - located in a small hillock that oversees Lake Umayo.
How to get there?
If you are visiting the Peruvian side of Lake Titicaca (which is on the banks of Puno), the closest airport is in Juliaca. Sillustani is midway between Juliaca and Puno. So, one way to visit this place is to make a brief halt while going to or from Puno.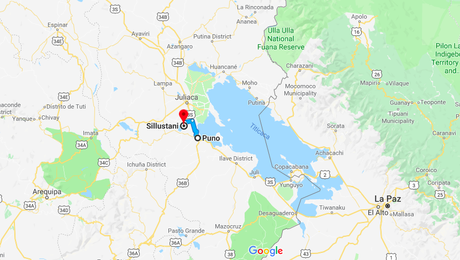 The way to Sillustani
Why visit Sillustani?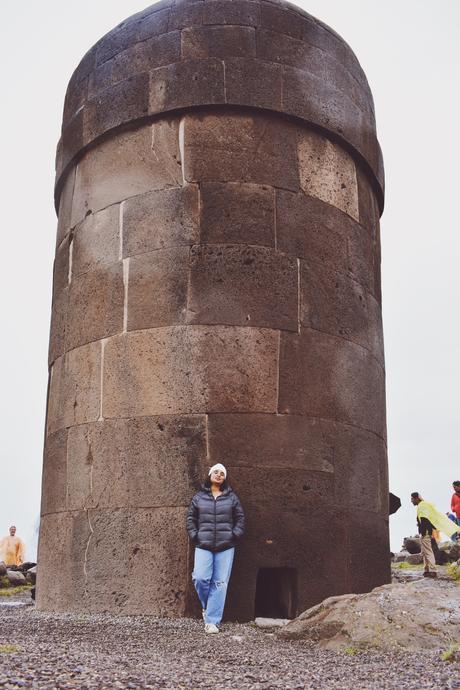 Posing against a tomb
For one, it's incredibly scenic. I landed there one cold, rainy afternoon. When the guide proposed that I hike up a wet, slippery hill to see the ruins, I really had some reservations. Did I really want to risk a sprained ankle for some broken down looking tombs. From the bottom of the hill, they didn't look at all impressive.
But, she convinced me to give it a shot. So, after a brief (40 min climb), I saw myself ooh-ing and aah-ing at all that I saw.
The tombs are tall and cylindrical, made of thick, heavy bricks, and look incredibly rugged - like they could easily survive another couple of hundred years.
On the right, I am standing against one of the larger tombs. It had a small hole in the middle where you can let yourself through (not sure if that is allowed, but everyone was doing it so 😜). But there are no mummies inside, so it's not worth the hassle.
It's amazing that visitors to these incredibly important sites are allowed to walk anywhere, over, or touch almost any artefact. Apart from a little string of yellow tape for safety around some of the more crumbling tombs, no other barriers exist to protect these ancient treasures.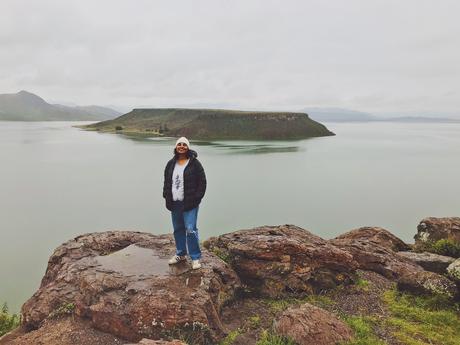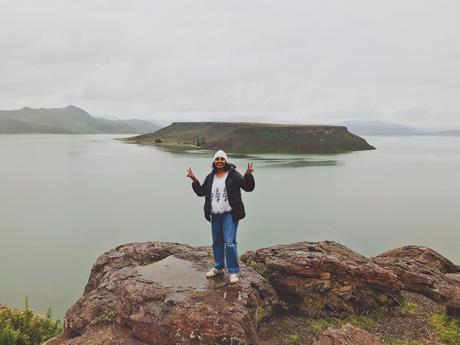 Around the hillock is the beautiful Lake Umayo. It's pretty huge, but doesn't seem deep - more of a lagoon than a lake. It was once supposed to be a part of Lake Titicaca. It's incredibly pretty, and even though the weather was a bit of a dampener, I loved walking around and clicking photos.
There are a couple of villages around this place that are pretty interesting to visit. We stopped at one of them for a toilet and tea break. It felt a lot like going back in time. The people there are tribal, rely on shamans and witch doctors, and live a very simple life relying on local resources. They don't even visit the nearby towns much!
Overall, what looked like it would be a dull, touristy thing turned out to be quite a nice experience. I am always up for a bit of a hike, and I am so glad that I pushed myself to do this in the rain. I really loved visiting the tombs and seeing how the locals live.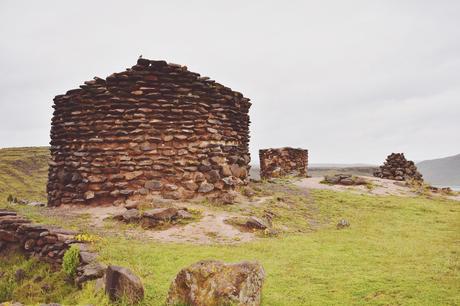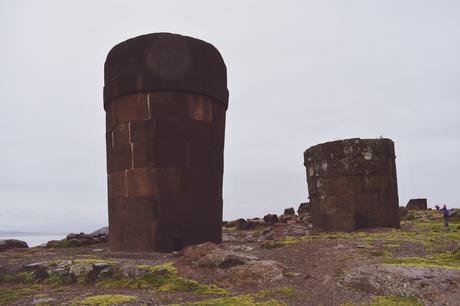 Ending this post with two last photos of this place.
Overall, this was a very pleasant couple of hours spent here. It's not one of the famous attractions of Peru, but it makes sense to visit if you are in the area.