One of the toughest things to do in a classroom or on a baseball field is to challenge every single student and player throughout the entire class or practice.  In baseball, every player has unique needs.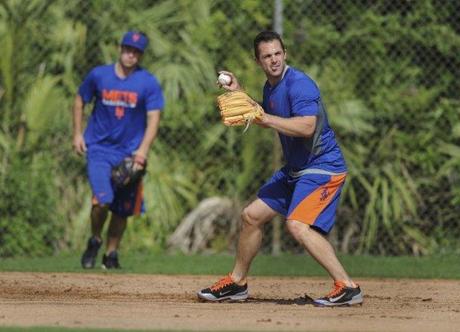 It's your career. Make time for the extra work that you need.
However, perfectly tailored instruction for each player during a team workout is virtually impossible.  That's why it is unreasonable to expect a coach to be fully responsible for your development.
When a coach organizes a practice, he does his best to hit all the needs of the team.  He needs to make sure players hit and field.  He will try to get some base running in too along with some bullpen sessions for his pitchers.  Basically, his emphasis will be on the development of the team as a whole.
That's why players should always view practice as the minimum amount for them to do.  If a player arrives on time for practice and leaves soon after the coach dismisses him then he probably is not getting the individual work he needs.  The player who recognizes that practice is the minimum will arrive earlier to practice in order to get some individual work in before the official practice starts.  He will stay after for some extra reps or BP in order to work on his other specific needs.
People who are fortunate to travel to Florida or Arizona to watch MLB Spring Training practices and games will see this all the time.  Pitchers will get in some additional running before and/or after official workouts because the running they do with all the pitchers is just the minimum.  Batters will be seen bunting in the cages or working on hitting the ball the other way off the tee before and after official workouts because those things may not be covered in team batting practice session.  Fielders do this too by moving over to side fields with a coach who can hit them specific types of grounders.
Most players arrive and leave when they are told.  Don't be like most players.  Be a player that recognizes that what he is asked to do between the hours of a coach led practice is usually not enough for their individual needs.  When that is the case, the player should take it upon himself to get the extra work needed to make him a better player.