I brought two cookbooks from the library home with me.  Pages and pages of beautiful food photography, swoon-worthy flavor combinations, and I found what I was searching for:  inspiration to feed us dinner again (and again.)
They play so well together.  Then they bicker.  Then someone hits someone.  Then they love each other again.  People say, "Boys!"  Maybe.  I'm more of the opinion that they're simply siblings, ages five and two.
This weekend will be friends and family, a rodeo, meeting a new babe, the opening of our neighborhood farmers' market, dad love.
Right now, an empty coffee cup, piles of laundry, a to-do list, my garden tending awaiting, bellies full.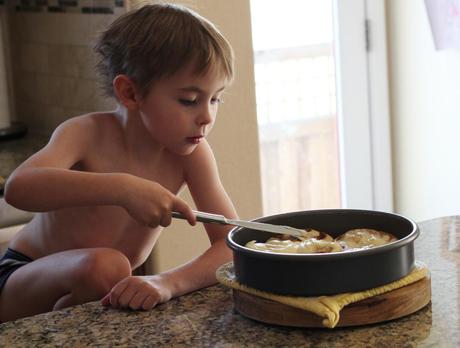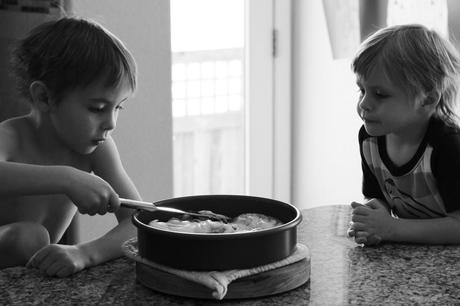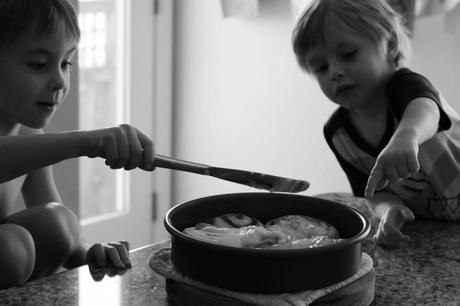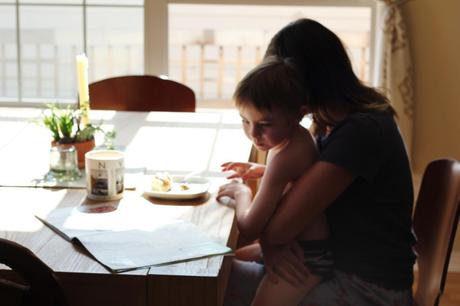 Wishing you a wonderful weekend.