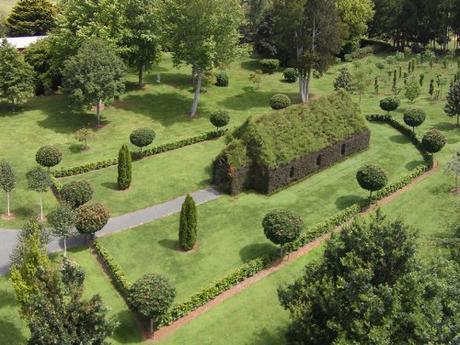 Barry Cox spent four years building a church with living trees on his 1.2 hectare property near Cambridge, on the North Island of New Zealand.
Cox owns a gardening company, Treelocations, which replants whole, live trees using enormous mechanized spades. Using his trademark Tree Spade, Cox transplanted a variety of mature trees, then carefully trained the tree branches, to create a structurally complex, one-of-a-kind tree church.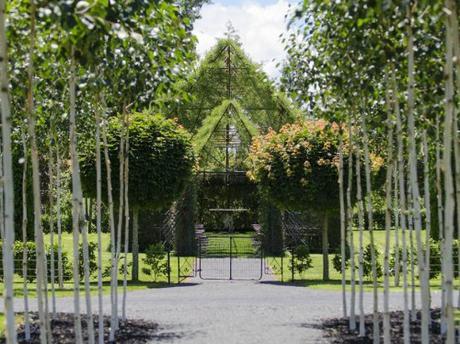 Cox had spent several years of his youth on the back of a motorcycle, exploring Europe and America, and developed a deep appreciation for church architecture. Drawing on that passion, he decided he would try creating a church with living trees.
The tree expert then carefully selected from a wide variety of different trees for the church. Some have stone-colored trunks; others, with sparse foliage, ensure that the church will always be illuminated by sunlight.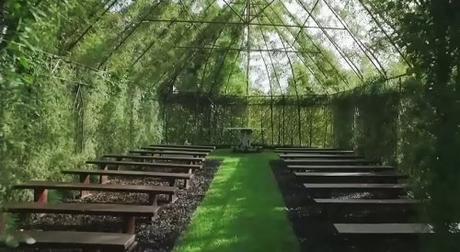 The trees used are:
Alnus Imperialis – Cut Leaf Alder  (Roof Canopy)
Leptospernum – Copper Sheen. (Walls)
Camelia Black Tie
Acer Globosum
Thuja Pyramidalis
Beginning in 2011, using mature living trees enabled Cox to complete his church (and the iron frame that supports it) in just four years. The tree church can seat 100 people and is set across three acres of beautiful gardens and also includes a labyrinth walk.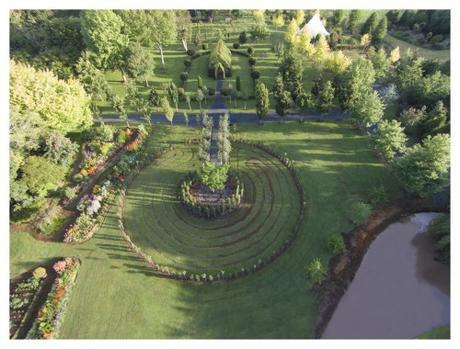 Cox has a website called Tree Church where he says his Tree Church Gardens are available for public visits and private events.
The Gardens are now closed because it's winter in New Zealand, but will be open from October 18, 2015 to August 5, 2016, Sundays and Tuesdays 10am – 4 pm. Admission is $10 per person.
H/t EarthPorm
~Éowyn