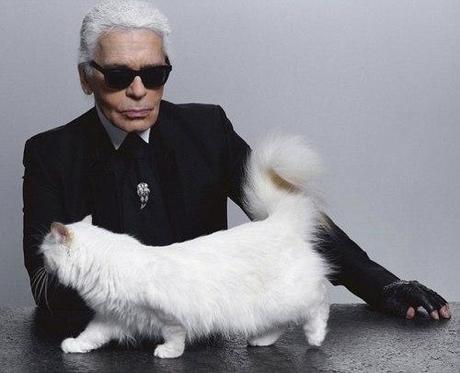 'I never thought I would fall in love like this': Karl Lagerfeld reveals he would like to marry Choupette
DailyMail: He dotes on her so much that he admits she is like a "kept woman". So perhaps it is no surprise that Karl Lagerfeld has revealed that he would marry his pet cat if he could.
The fashion guru said that he never thought it was possible to love the one-year-old as much as he does. German-born Lagerfeld's love for his cat, called Choupette, which translates as Herbie, is the stuff of legend in fashion industry circles.
He showers her with attention and pays for two personal maids to provide 24-hour care for her at his Paris mansion. She has her own pillow and dines with Lagerfeld at the table twice a day on her own specially prepared meals.
Choupette even has her own iPad and when  Lagerfeld is not there, the maids write down everything she does in little books so he can catch up on it later.
Her trusty tablet computer must come in handy when Choupette wants to check her Twitter feed – @Choupettesdiary has 27,442  followers.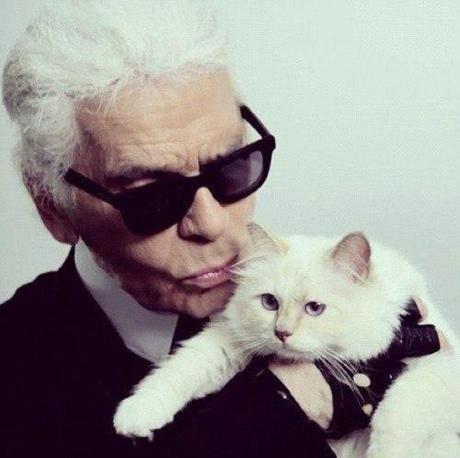 The cat's biography reads: 'I'm a famous beauty who refuses to eat on the floor & my maids pamper my every need. I am Choupette Lagerfeld and I am a spoiled pussy. #Chanel  #KarlLagerfeld.'
In an interview the designer said that, much to his disappointment, there is 'no marriage, yet, for human beings and  animals'.
He said: 'I never thought that I would fall  in love like this with a cat'.
Alrighty then.
DCG