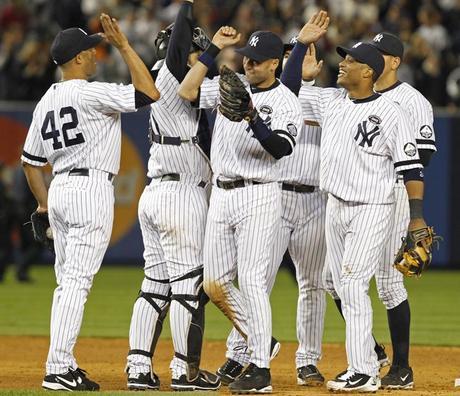 It's Opening Day, bitches! And CDTF will be at Yankee Stadium to see it all go down. I just picked up my press pass (printed my tickets from stubhub) and texted Derek to say that "I'm here!" (my friend Carl to say "wake the hell up"). I took off because I have priorities. Baseball. So we have to make this short and sweet, because there is serious tailgating to do over in the parking lot by Gate 8. A few things:
1.  ARod will have a monster year – as long as his infamous love of clothing and Cameron Diaz don't get in the way.
2.  All eyes are on Derek Jeter, and sadly not in the way they used to be. I think he will quietly produce and give everyone the middle finger in the process.
3.  Our starting rotation genuinely scares the hell out of me. In C.C. we trust, In Phil we hope, In A.J. we curse like sailors, In Ivan we cross our fingers and pray, and…good god, all of the others make me want to cry.
4.  The Lobel's steak sandwich at Yankee Stadium is totally worth the $15.00.
5.  I should not be this excited to start drinking at 10:00 a.m.
6.  All Red Sox fans are criminals. Celebrities like Jay Z and Lebron James and David Beckham and Hillary Clinton have all been secretly photographed wearing Yankees hats. You're stuck with "serial bank robbers," Nation. To all of the Carolina fans out there who have shared their displeasure with me about CDTF – if it makes you feel any better, I think Red Sox fans are SO much worse than you guys. You all are just whiny bitches; they are serious assholes.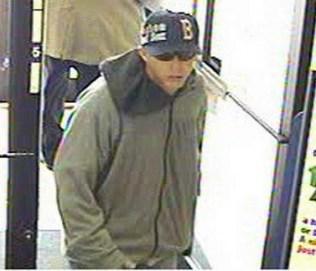 I AM SO EXCITED. Let's go Yankees! Thank you all for stopping by, and check back later in the day for a questionably sober recap.