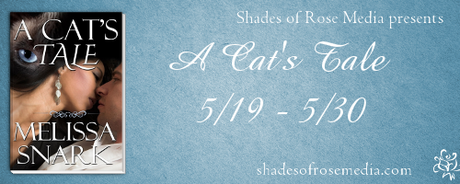 A Cat's Tale
by Melissa Snark
Genre: Paranormal Romance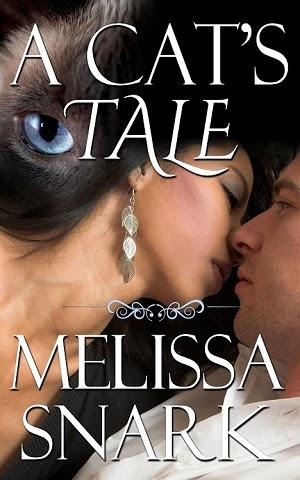 Alpha werewolf, Jared Kohl, wakes up in a vampire's dungeon, swearing revenge upon the wily Siamese werecat who lured him there with her sultry lips and the sweetest tail. To escape his undead captor, all he has to do is seduce the skittish puss and show her that trust is often a hot and hard lesson to learn.
Enslaved feline shifter, Josephine Young, has learned the hard way not to believe in anything or anyone—not men, not love, and certainly not the blood-sucking mistress who tossed her into the cage with the hungry beast she'd betrayed. But Josephine does what she must to survive, including tempting the dominant werewolf to give her more than promises.
Imprisoned for their blood, Jared and Josephine fight for survival and discover a passion that neither can walk away from. Can these two predators survive long enough to prove that cats and dogs can be more than enemies?
Buy Links :  
Amazon
Barnes & Noble
ARe
Excerpt
"Ooph." Jared's breath expelled from his lungs with the sudden addition of Josephine atop his chest. The cot creaked under the strain of their combined weight.
The curious blue-eyed cat shoved her head between the werewolf and his book. He had been ignoring her for hours to read. It was unacceptable. "Whatcha doing?"
"Plotting to take over the world. What the hell does it look like I'm doing?" He closed his book.
"Don't be surly." She stuck the pad of her palm against his chin and brushed his lips with her knuckles. "No one likes a grumpy werewolf."
"Funny, I don't recall ever worrying about my popularity."
"You should." Josephine watched as he set the book aside. "Does Shakespeare say anything about cats?"
Beneath her, Jared contemplated in silence, his chest rising and falling with comfortable regularity. "In Othello, he says, 'Drown thyself? Drown cats and blind puppies.'"
"Ouch! Hey, no claws!" Jared jumped as Josephine's claws dug into his bare chest; he grabbed her and lifted her. His laughter echoed through the small cell.
"Something more flattering."
"Henry IV: 'I am as vigilant as a cat to steal cream.'" He lowered her to rest upon his chest again.
Buy Links :  
Amazon
Barnes & Noble
ARe
Add to your Want-to-Read list on Goodreads
About the Author
Fast Facts About Melissa Snark:
 Melissa Snark is published with The Wild Rose Press & as an Indie author with four different titles.
 Her Loki's Wolves series includes THE CHILD THIEF, HUNGER MOON AND BATTLE CRY (to be released June 2014).
Her novel THE MATING GAME, an erotic paranormal title will be released in Spring 2014.
She lives in the San Francisco bay area with her husband, three children and a glaring of cats.
She blogs about books and writing on 
The Snarkology
Author Links:  
Website
Facebook 
Twitter
Goodreads
Amazon 
Giveaway
  Jewels of the Moon Pendant for Clairvoyance and Psychic Ability by Nordic Lights Collection by Maelstrom Odssonn.US Only.