Campsites with astounding views are aren't hard to come by in the Himalayas. The landscape is simply so overwhelming that almost every spot you choose to bed down for the night will offer views of crumpled mountain masses sprinkled with snow and high altitude flowers. Here are some of my favourite spots along the Manali Leh Highway.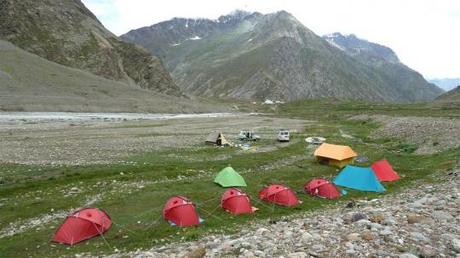 The campsite at Patseo, 7km from the start of the Baralacha-la pass. A perfect spot beside the Chandra river with access to channelled glacial melt water.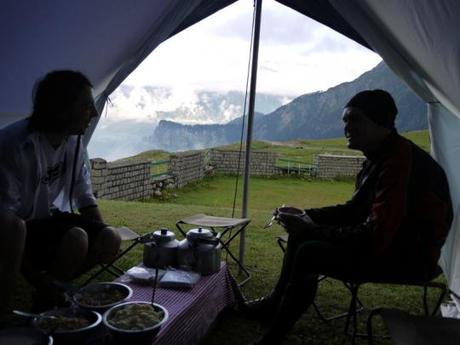 A room with a view. Our dining tent overlooking the magical Kullu valley (enough to distract Alex and Ben from their breakfast).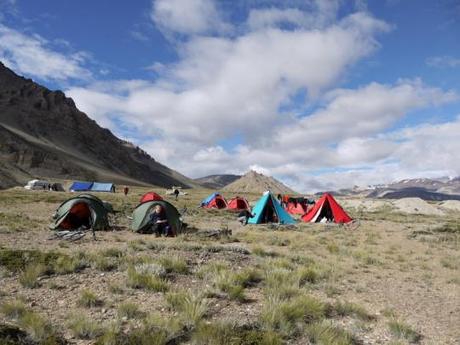 Camping on the Sarcchu plains - a wilderness all to ourselves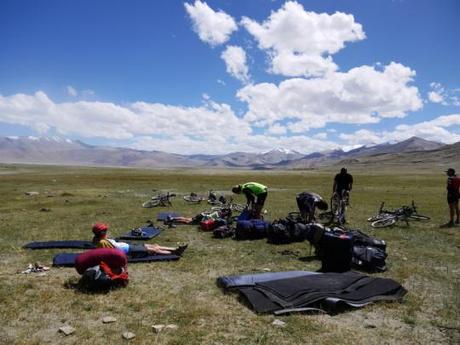 Big skies at Tso Kar, a high altitude pan and home to many migratory bird sp like the bar headed geese and black necked cranes. At 4600m it feels as if you can touch the sky.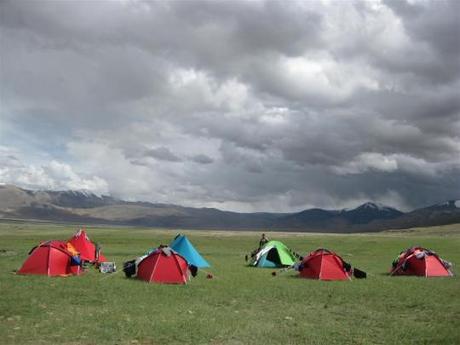 Campsite Tso Kar - meaning 'salt lake' , which is way in the distance beyond our tents. It is a treat to spot Kiang (wild ass) as well as munchkin marmots along the vast grassy expanse.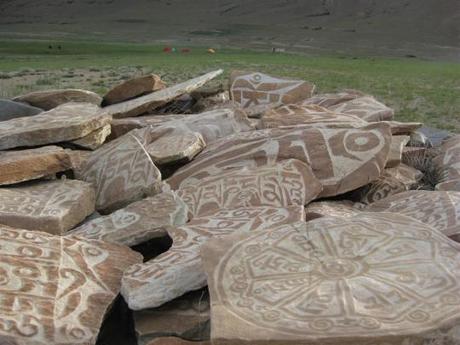 Mani stones - engraved with Tibetan prayers lie about in random walls and mounds in the grassy pastures of Tso kar (see campsite in the background).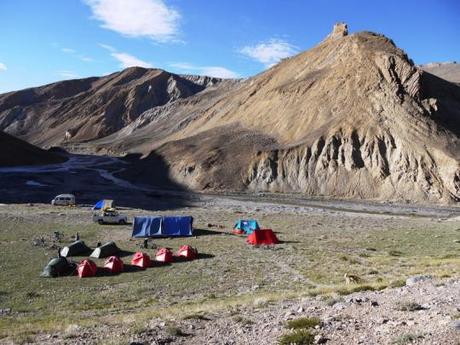 Idyllic campsite at Pang after descending the 5030m Lachalung-la pass.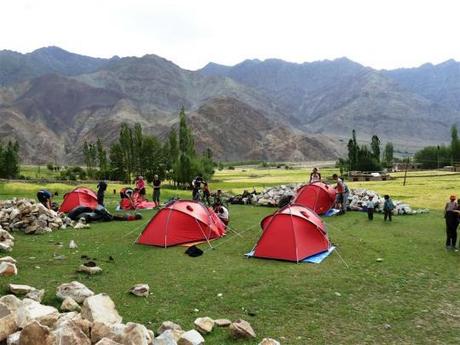 Although Shara village wasn't on our route this year, it's another of my favourites about 120km from Leh along the Indus River.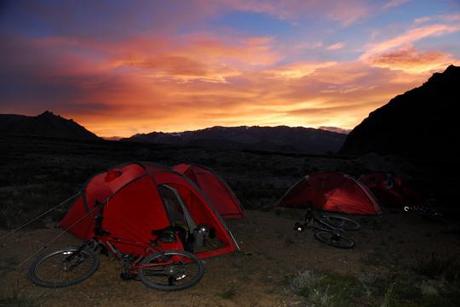 Sunset at Sarcchu (photo: A.van Tonder)