Video walls are the latest standard for displaying videos in public places. With their crisper and brighter image output, LED video walls offer a more reliable, flexible and economic solution as compared to projectors. Considering their advantages, it is no surprise that they are becoming a popular choice at many places, as they allow for optimal viewing in both daylight as well as nighttime usage.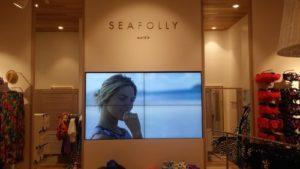 Buying a video wall involves a lot of planning. As with any new project, some ground work has to be carried out and some key considerations have to be taken into account. These key considerations include the following:
Determine the needs: Think about what the video wall will be utilized for. Whether it is for advertisement at a retail location, education in a conference room or training room, a presentation in a classroom, or high resolution mapping in a command and control center. Ask yourself "Will this video wall be interactive?" If you plan on using your hands to touch the video wall, call up or expand content, then your video wall will need to be interactive.
Layout and Sizing: Determine your audience and the type of message that you want to send via your video wall and how often these messages will change. Is your goal clear communication of specific written messages or is to make an impact with a unique design.
Video Panel: Consider the brightness of your video panel, which is measured in NITS, defined as cd/m2

. A NIT is used to measure the brightness of projectors, televisions and video walls. If you need to use the LED video walls for an outdoor event taking place during the day, it is crucial to have LED walls with a rating of more than 4000 NITS. This will ensure that the content is still readable on the screen as it competes with the sun's brightness. Additionally, if your video panels are intended for outdoor use, make sure that the unit is structurally stable and well secured. Also, you should carefully consider where you want the video panels to be installed in order to avoid overwhelming your congregation with images and video that is too intense and hard to watch.

Wiring and Connectivity: Your host system can be either at the

video wall

location or in the server room. If it is at the video wall location, you can use a wireless network connection. In case it is in the server room, you will need to have at least one cable going to a gigabit switch at the video wall location.