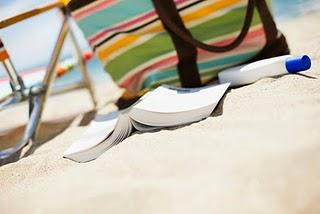 Those of you who follow me on Twitter will know that my trip to Spain this summer ended up as something of a busman's holiday so far as paperback novels were concerned. Indeed it wasn't easy lying on the beach in all that heat, trying desperately to refrain from handing out gratuitous legal advice to various characters in my choice of novels. Amongst them were:


Solar by Ian McEwan where the main character is five times divorcee Michael Beard. I found him a most unlikeable personality although curiously women (apart from his series of wives) didn't seem to mind. Clever and ruthlessly ambitious, his downfall mirrors that of so many men in public life when he lets a certain appendage control his life as much as the gray matter between his ears.
One Day by David Nicholls which set me wondering if there really are people out there who lead such shallow lives. Comic in parts, emotionally moving in others, the book skipped over the misery of divorce and thwarted love suffered by the two main protagonists although they ultimately transformed them. Will I go to see the film, now it's at the cinema? Probably not.
No Time for Goodbye by Linwood Barclay, a murder mystery full of suspense and arising from dysfunctional family life. In my capacity as a divorce lawyer I couldn't help wondering if divorce wouldn't have been easier. Nevertheless I couldn't put the book down until all the secrets and unexpected twists had been unravelled.

The Road to Lichfield by Penelope Lively, a story of suburban adultery in 1970's Britain. Maybe wronged spouses put up with more in those days because the husband in this novel, after establishing his wife has had an affair, simply remarks to her that he trusts she won't be making a habit of such liaisons. She meekly agrees she won't be, before they walk out into the future together.
Next holiday, I'm going to stick to sci fi.