It been so crazy here with this weird weather,we had snow in spring! I was so thrilled with the warm weather that I went ahead and bought some pansies just to have it snowed upon..I am just waiting to garden and looking forward to do some containers this year..
Last year..
BEFORE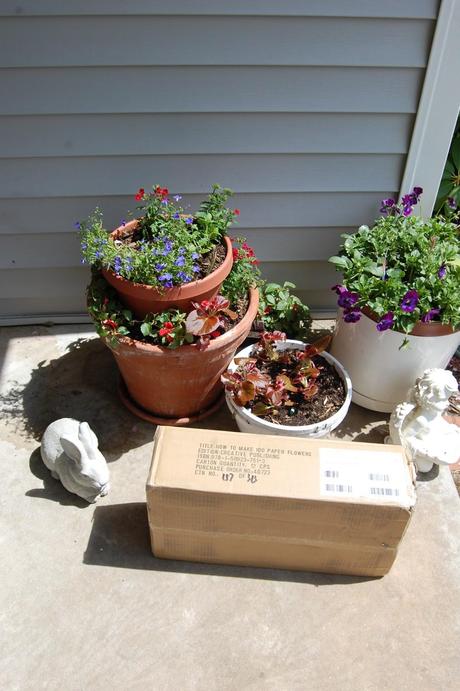 Fast forwarding to summer!
AFTER!!!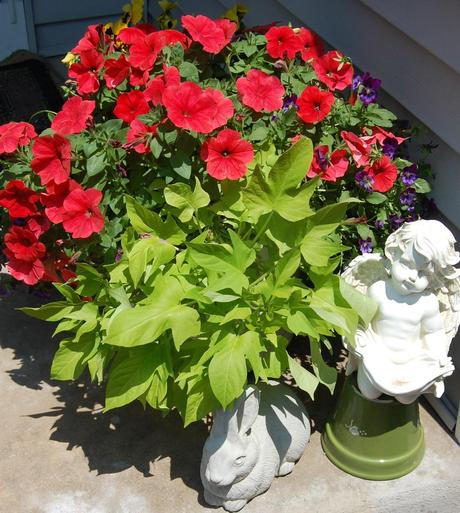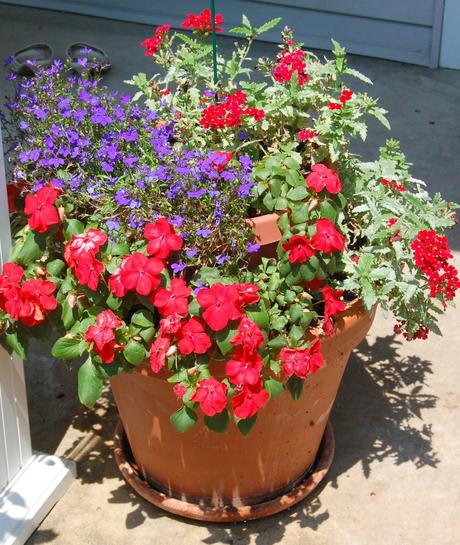 Anyway I have to be satisfied with paper flowers for now.I have been trying to work on this sampler for Karen who wants to recreate the flowers in her quilt for a small angel wall hanging basket in here room.
Here is the sampler!