With the slightly not as day-glo dupe of NARS Outremer, I put together a smoky eye for a wedding I attended last week. I was wearing a deep purple gown with a jeweled collar—it was very awards show (used a George Chakra on Queen Latifah as peg.)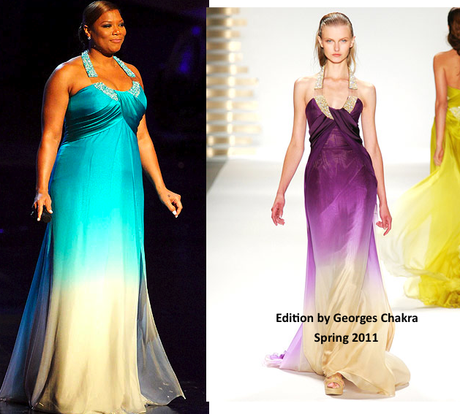 As it turns out, it's difficult to find fabric with a gradient. And I don't have the crafting will to do it myself. So I chose a solid deeper purple than that lovely violet in a jersey that didn't swoosh as much. But the seamstress did a wonderful job on the jeweled collar. Here's a blurry picture of me in said dress.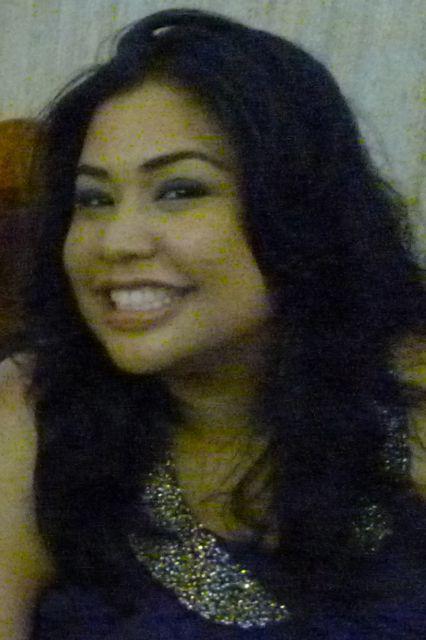 So enough context, on to the tute after the jump. This smoky eye uses techniques I got from the MUD Beauty and Bridal Class I just attended apart from my own bag of tricks.
You will be needing the following: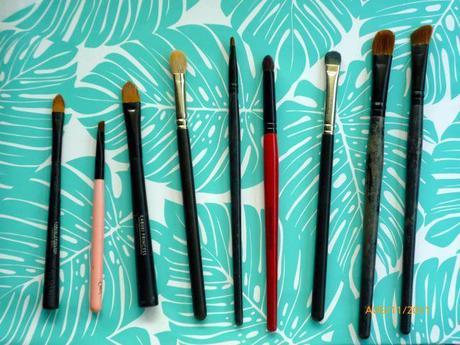 from left to right: concealer brush, eyebrow brush, large concealer brush, fluffy blender blush, detail brush, bullet brush, eyeshadow brush, eyeshadow brush large, eyeshadow brush slanted.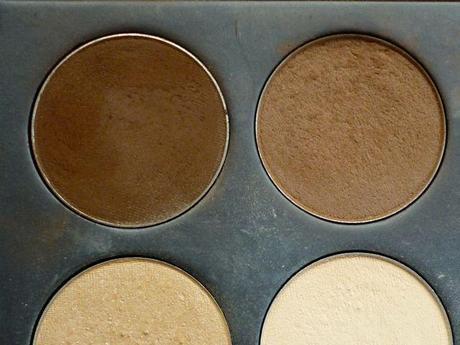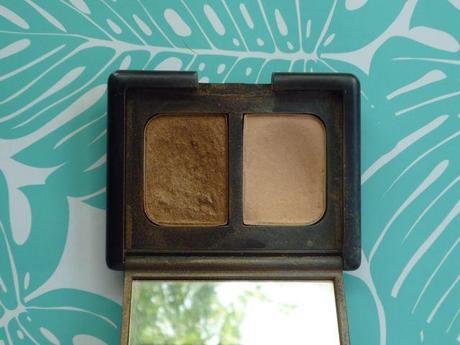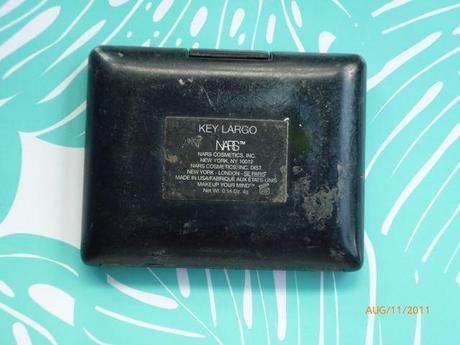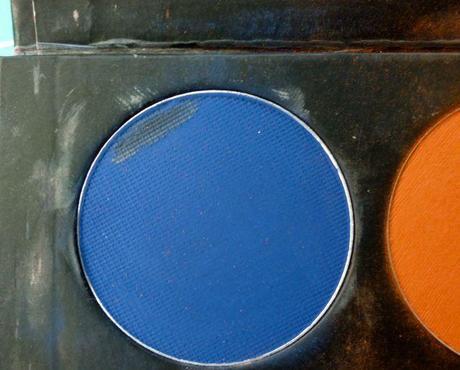 See the full gallery on Posterous
Matte neutral brown and neutral taupe (MUD Espresso and Taupe) for your eyebrows
Satin or shimmer beige and bronze (NARS Eyeshadow Duo in Key Largo) for highlight and midtone
Matte (or shimmer if you prefer) bright blue (Kryolan Eyeshadow in Night Sky) for the deep shade
Black eyeliner, blue eyeliner and mascara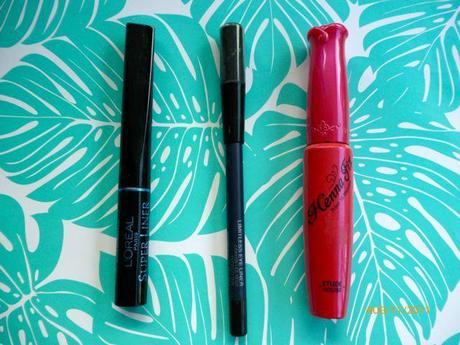 L'Oreal Super Liner in Carbon Gloss
Smashbox Limitless Eyeliner in Indigo Ink
Etude House Henna Fix Proof 10 Mascara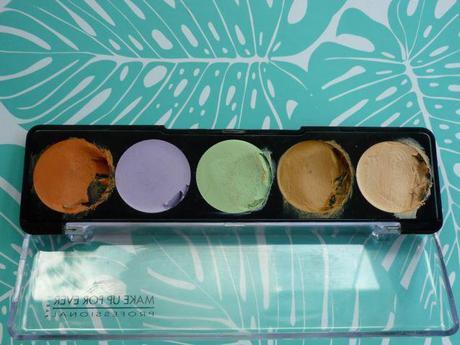 Make Up Forever Camouflage Cream Palette (5 —The basic corrector shades of Make Up Forever) 
*Because I have dark circles around my eyes, I use a corrector which consists of the orange at the left and darker flesh light second to the right mixed together. Feel free to use an eyeshadow base or anything that may neutralize and prep your eyes. I also use this to "clean up" and brighten the area under my eye, dabbing on foundation after.
Loose powder (not pictured here) I use MUD Loose Powder in Desert. Though I should probably mix it with something lighter and yellowish. 
Eyelash Curler (not pictured here)
of course, a well lit place with preferably daylight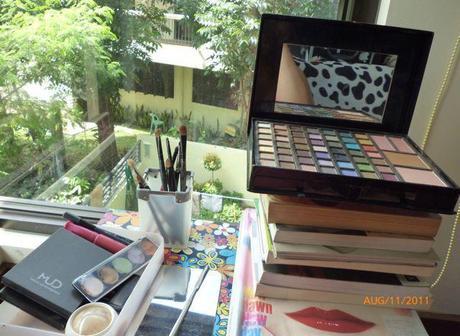 Here we go!
STEP 1 PREP THE EYE WITH MOISTURIZER ESPECIALLY THE UNDEREYE AREA.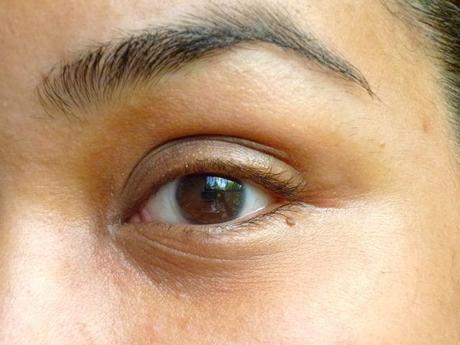 STEP 2 USE BASE AND POWDER WELL. 
Now this is something I got from classes at MUD, powder glides on powder so make sure to powder the face well after any cream product so that the any additional powder product can easily be blended.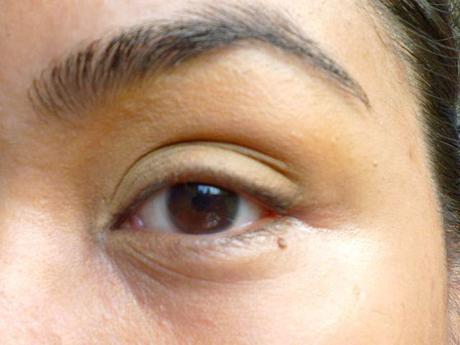 Notice how the eyelid is more even.
STEP 3 FILL IN BROWS AND LAY DOWN HIGHLIGHT.
Using an eyebrow brush slightly moist and dipped in either the Taupe or Espresso, fill in your eyebrow with short light strokes. Use the slant of the brush in the direction of your hair growth. Then using the larger eyeshadow brush, lay down the beige color from the Key Largo Duo. Pat the color for better coverage. The second image shows the area for the highlight while the pink arrows shows the direction of the brush strokes. Remember to blend out the sides of the eye.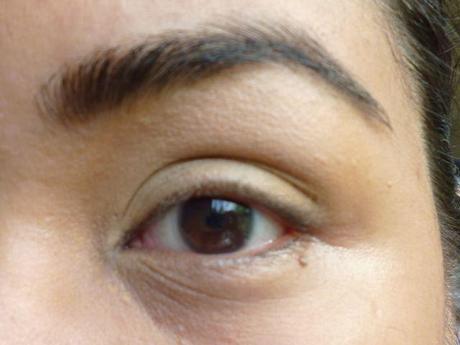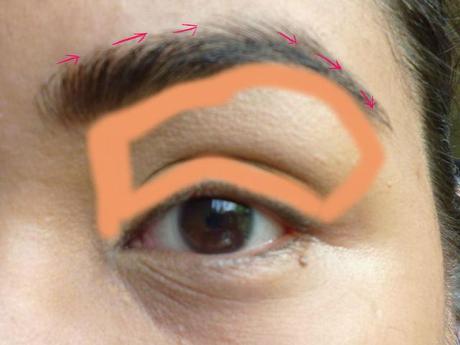 See the full gallery on Posterous A strong brow frames a full-on make up look. 
STEP 4 APPLY THE MIDTONE
Using the slanted eyeshadow brush, apply the bronze color from the Key Largo Duo making sure that it only reaches slightly above your crease. Enough that you can see the color if your eyes are open, but still with ample space for the highlight. The second image shows the area for the midtone.  Use the slant of the eyeshadow brush to fit into your crease. Now this is a discovery—you can definitely use any brush as long as you're able to control the application, but I've found that a slanted eyeshadow brush just fits in the crease. Make sure to blend upwards into highlight color and outwards.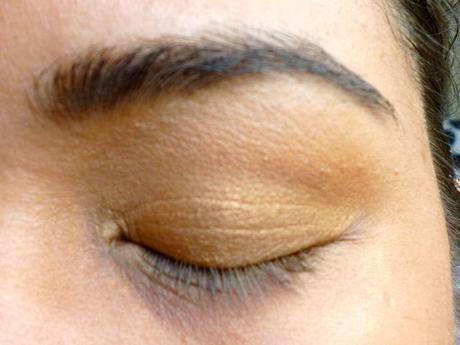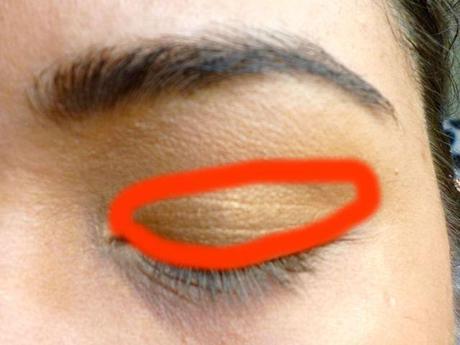 See the full gallery on Posterous
STEP 5 APPLY THE DEEP SHADE
For this smoky eye, the deepest shade is closest to the lashline and blends out into the colors. To intensify the color and make it last longer, I used an eyeliner pencil in indigo ink to draw a thick line then blended it out first.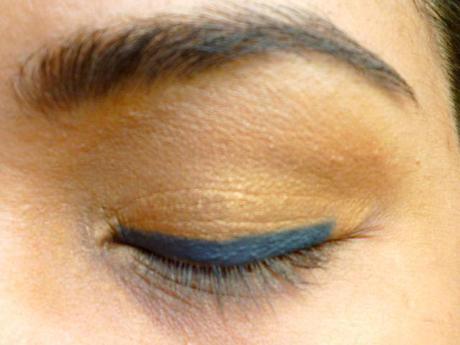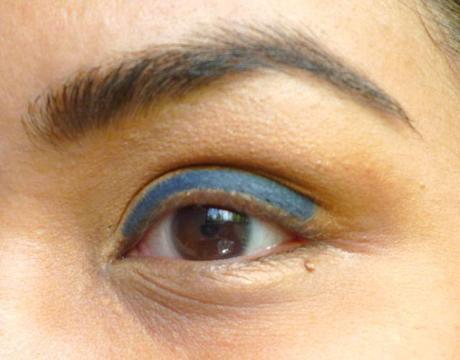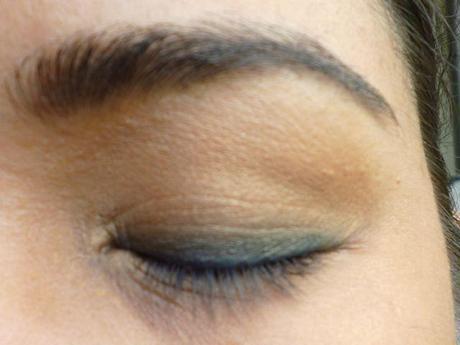 See the full gallery on Posterous
You can definitely make it reach just to your crease, but I wanted the bronze to still be seen so I kept it maybe 3/4 of my eyelid. 
Then, I loaded up the smaller eyeshadow brush and patted it over the area I just drew in. After which I blended it out.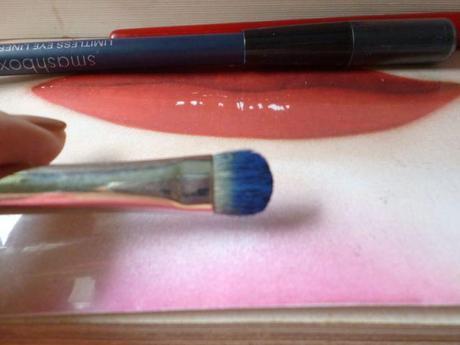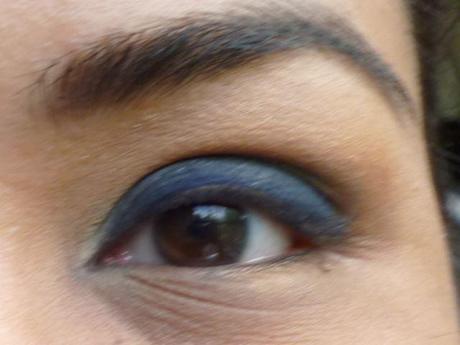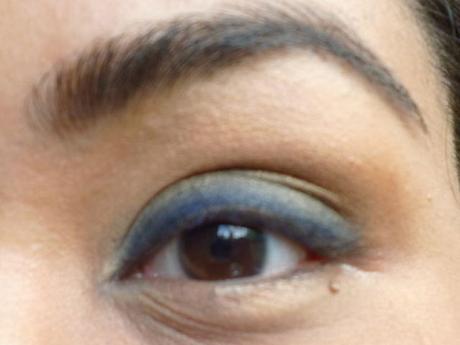 See the full gallery on Posterous
Feel free to add color making sure that the bronze and the blue are still seen. Just make sure to do it slowly, it is easier to build up color than it is remove. So apply a little then blend out, making sure to balance out both eyes, too.
STEP 6 CREATE A DROP SHADOW AND ADD EYELINER
With the same eyeliner pencil, I lined my lower lashes making sure to create a solid line and letting it extend slightly below the lashline. Using the thinner top edge of the same eyeshadow brush you used for the deep shade, pat in the eyeshadow color to seal the color in. Now add eyeliner to your upper lashline, staying as close as possible to your lashline. You may skip this step but I feel that it helps out the mascara thicken your lashes. If you're going to use false lashes, you can add them at this step.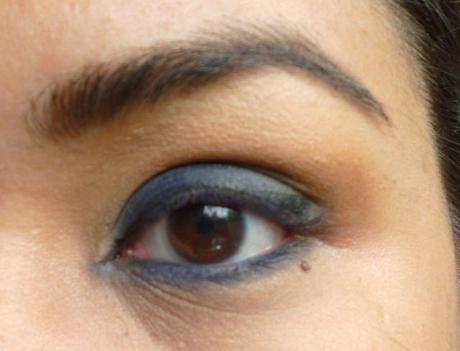 STEP 7 APPLY MASCARA AND USE CONCEALER TO CLEAN IT ALL UP.
Complete the smoky eye with generous coats of mascara. Make sure to begin right at your lashline and wiggle up. Take your concealer brush and apply under your eye to cover up the discoloration or to brighten as needed making sure to help the drop shadow stay even. Powder well. If you'd like intensify the eyeshadow color, making sure to blend each color upwards into the next. You can also accent the look with highlight color by the tear ducts.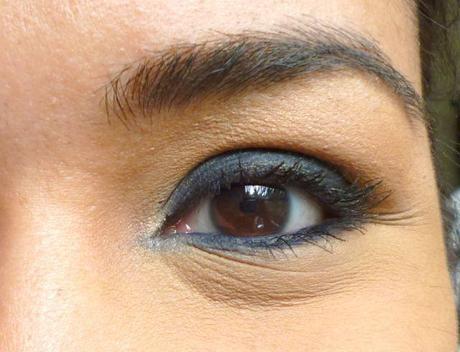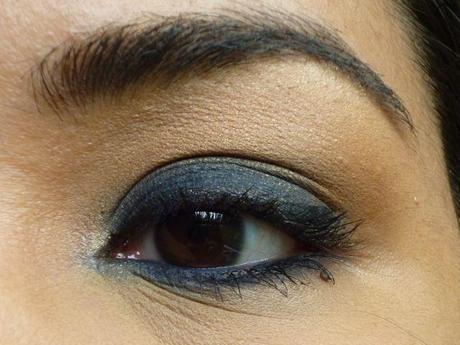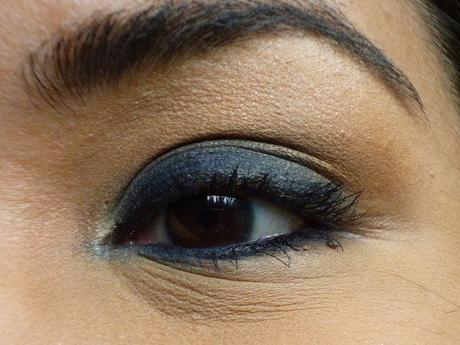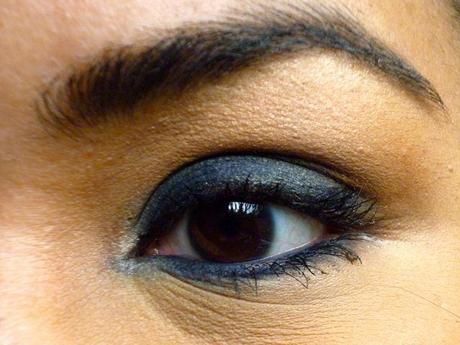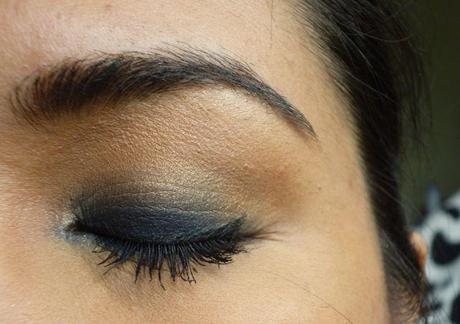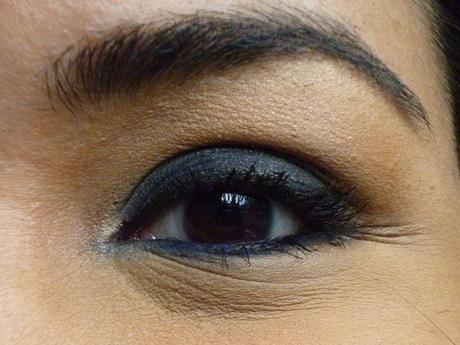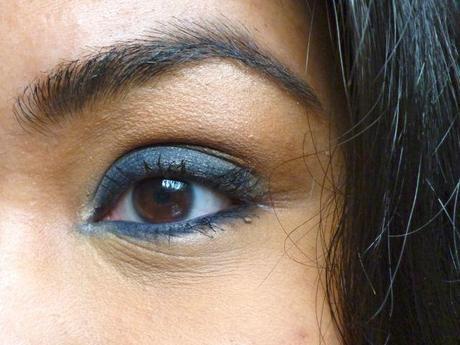 See the full gallery on Posterous
And you're done. Here's the difference between your smoky eye and your non-made up eye. Freaky, ain't it?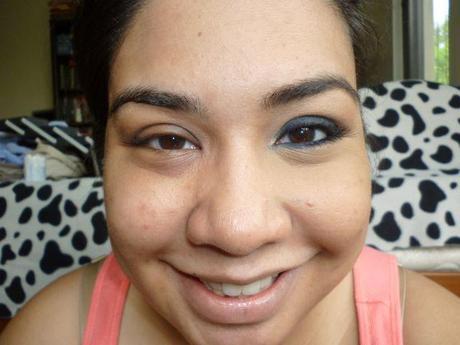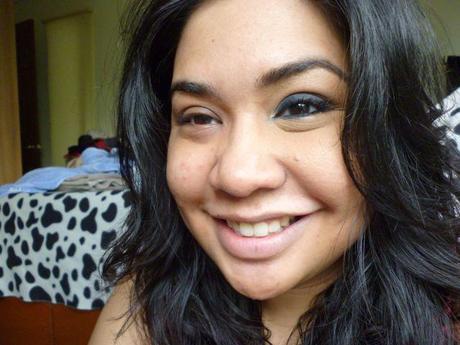 See the full gallery on Posterous And yep, that's how I'm going to be around the house today. 
[UPDATE: It is now 4:14pm, the photos were taken 1030am, I've cried—I'm a weepy fool, I've perspired and my left-eye smoke is still there.]
WHERE TO BUY:
Make Up Designory products are available at PurBeauty 2/F Serendra (the entrance facing Market!Market!) Go there with the a full stomach and a list of what you NEED (or sige WANT most of all) lest you buy everything. Taupe is the bestest thing ever. Look at their other eyeshadows, pati na rin their cream foundations, loose powder and pressed powders. And their brushes. See what I mean? I haven't even talked about the other brands you can find in PurBeauty (Shiseido, Orly, Jane Iredale, NYX, Charm brushes, DollFace Cosmetics, Graftobian, Temptu and a whole lot more.)
Kryolan Professional Make-Up has a branch at the Block 1/f that hallway leading to the SM North, also at 3/f Il Terrazo along T. Morato. Their eyeshadows TOO are amazing. Nothing fancy, but when they say pigmented they mean pigmented. Also look at the Artnet Brushes for reasonably priced quality brushes. 
NARS Cosmetics are available at your Rustan's Department Stores (so Gateway, Shangri-la Plaza and Rustan's Makati) Careful not to fall into their blushes and lipsticks. They're the best. Also click through to visit the brand spanking new site of NARS. Nakakaloka ang splash image ng FALL 2011, fierce ni Ate.
Make Up For Ever  is available in Shangri-la Plaza (3/f right by the entrance of Debenham's and Beauty Bar) and Bonifacio High Street. Their waterproof line was originally made for water ballerinas, also they've got lovely lipsticks. Their foundations and concealers are really famous. And I've tried their eyebrow correcter gel, it's fabulous too. 
Smashbox Cosmetics is available at Beauty Bar. They're best known for the primers, but a lot of their products deliver what they say they will. Their palettes and sets are good deals, try to snag them when Beauty Bar has a sale. 
L'Oreal is available in Landmark, SM Beauty and Watson's. Etude House is in some SM Beauty branches, but have standalone stores in Mega Mall and The Block (I'm sure there are others, MOA perhaps?).
Permalink | Leave a comment  »