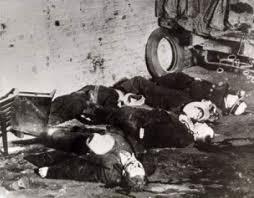 Beautiful. Simply beautiful.
Another sweep. In the Bronx. Another ass kicking.
Red Sox score seven in the seventh against New York's ace after a 3 1/2 hour rain delay.
8-3 final. 25-12 in the series. The Sox win the last two games by five runs apiece.
The highlight of the night for New York fans was David Ortiz getting plunked for the first time EVER by New York in the fourth inning. Papi took it in stride, smiling on the way to first. But you know he had to be thinking "I'll get the last laugh." And he did, with a single and double (and two RBI) in the 7th. Another stellar performance by Josh Beckett, who threw seven innings, and just one bad pitch to Curtis Granderson kept him from another shutout against them.
I can't wait to hear Mike (Fatso) Francesa at 1 PM on WFAN on Friday.
8 wins out of 9 against New York this season. Six straight wins right now. A two-game lead in the East, and they trail the Phillies by just a half-game for MLB's best record.
And the news on Dustin Pedroia is better than expected, as he has just a kneecap bruise, and should join the Red Sox in Toronto on Friday and may even be in the lineup against the Blue Jays.