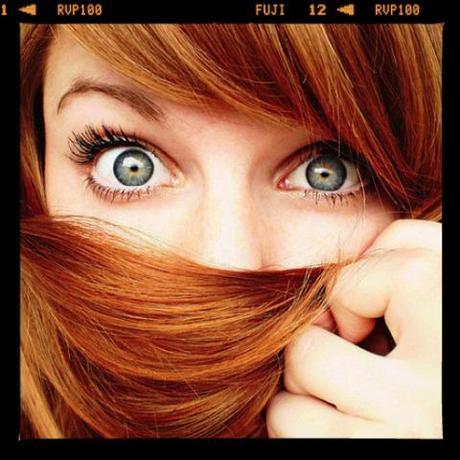 For those who constantly fight frizzy, unruly hair, the word Keratin can make a girl downright giddy. We (who belong to the not-another-humid-day-again club) know that Keratin helps tame frizzy tresses like nothing else. So when I had the chance to try nuNAAT's Brazilian Keratin line (during a record-breaking hot n' humid Texas summer) you can bet my locks were jumping for frizz-free joy.
Move over Kim Kardashian. Here's the oh-so-silky scoop: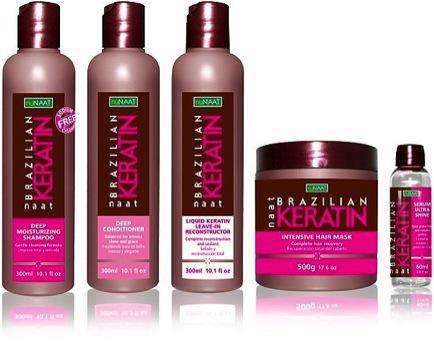 Beauty 411: The secret to this amazing collection? Balance. nuNAAT Brazilian Keratin collection restores and intensifies hair's nutritional balance, leaving it super smooth and strong. Unlike typical animal-based keratins, nuNAAT's Green Keratin formula stays in your hair longer and is more resistant to rinsing. The end result? This wonder line promotes major hydration, giving hair a major shine.
Product line details:
Deep Moisturizing Shampoo ~ Formulated with mild surfactants, Green Keratin and amino acids, all of which provide deep cleansing without being abrasive. Designed for daily use. Sodium chloride free.
Deep Conditioner ~ Contains high-capacity conditioning ingredients so hair is easily untangled. Their exclusive formula contains Green Keratin and amino acids that reduces frizz and tames unruly hair.
Liquid Keratin Leave-In Reconstructor ~ A non-rinse formula designed to replicate the look of a fresh salon keratin treatment. 
Intense Hair Mask ~ A weekly deep conditioner, this keratin-intensive hair mask fills in cracks in the hair fibers for renewed life and shine.
Serum Ultra Shine ~ Their special silicone formula creates a film that protects hair against environmental  damage, keeping it moisturized and providing extra conditioning, more shine and increased flexibility.
Beauty bottom line: Getting consistently shiny, super-smooth locks has never been so easy. And the insanely cheap budget-friendly price tag makes this Keratin line a no-brainer. (Or would that be no-tresser?) Eat your heart out, Kim K.!
You can find nuNAAT Brazilian Keratin products ($4.99+) at Walgreens, Drugstore.com, select salons, beauty supply stores, or via nuNAAT's website. Happy smoothing….
Crows' Feet, Cupcakes, and Cellulite does not accept compensation for reviews. Samples may have been provided. Opinions are 100% the author's own.