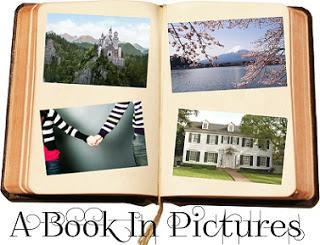 Description
'A Book in Pictures' is an original feature, in which I ask authors or readers to choose pictures that relate to their own book or their favorite book in some way, be it photographs of the setting, actors who would play the characters in a movie, or pictures of anything that inspired them whilst writing/reading. I then ask them to explain why they chose those pictures.
The Book: The Shadow Society The Author: Marie Rutkoski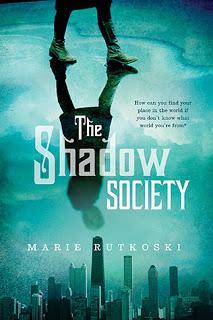 Plot Synopsis
Darcy Jones doesn't remember anything before the day she was abandoned as a child outside a Chicago firehouse. She has never really belonged anywhere—but she couldn't have guessed that she comes from an alternate world where the Great Chicago Fire didn't happen and deadly creatures called Shades terrorize the human population.
Memories begin to haunt Darcy when a new boy arrives at her high school, and he makes her feel both desire and desired in a way she hadn't thought possible. But Conn's interest in her is confusing. It doesn't line up with the way he first looked at her.
As if she were his enemy.
When Conn betrays Darcy, she realizes that she can't rely on anything—not herself, not the laws of nature, and certainly not him. Darcy decides to infiltrate the Shadow Society and uncover the Shades' latest terrorist plot. What she finds out will change her world forever . . .


Now let me welcome Marie, author of 'The Shadow Society', who kindly agreed to put together a post for me!
In one sentence, The Shadow Society is about a girl who discovers she's not human and belongs to an alternate world where the Great Chicago Fire never happened.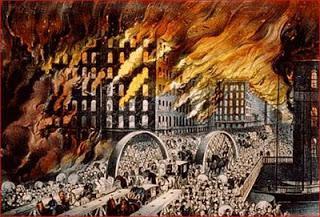 In the book, you will find out how the fire started. It was not, as legend in this world has it, started by Mrs. O'Leary's cow: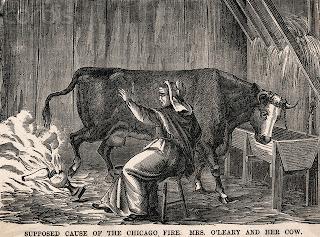 In my mind, the main character, Darcy, looks a lot like a younger Audrey Tautou: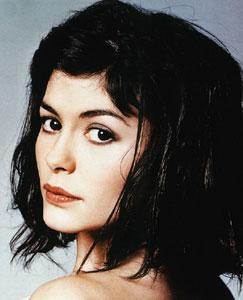 Darcy has been shuttled around the foster care system ever since she was abandoned outside a Chicago firehouse at the age of five. She lives now with Marsha, the one foster mom who seems like she might let Darcy stay for another year. Marsha loves "Desiderata" and owns a plaque inscribed with it.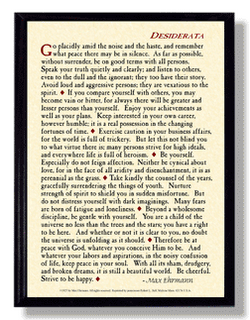 The Shadow Society
is in many ways a thriller, but it is also a romance. I couldn't help a couple of allusions one of the most influential romances ever, Pride and Prejudice.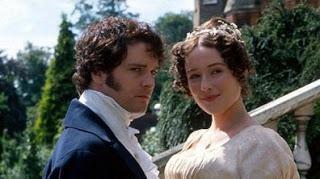 (in case you don't know, that's Colin Firth and Jennifer Ehle in the BBC Pride and Prejudice. But why would you NOT know this incredible film???)
I named Darcy in part because I've loved the name ever since I became best friends with a Darcy in fifth grade. But yes, the name is also a reference to Mr. Darcy. In the novel it is revealed that Darcy is named after a black cat, and although it is NOT revealed in the novel, I know that that cat was named after Mr. Darcy.
As for the romantic interest in The Shadow Society, Conn, there's no actor in particular I can think of who resembles him, but a friend swears that Conn looks like a teenage David Beckham. I am not opposed to that. I searched the internet high and low for a young image of our favorite soccer player. Alas, all I could find was one with Becks's shirt off. What a shame.
Hide your eyes.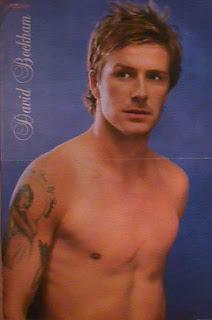 The alternate world in The Shadow Society is very different from ours. For example, people dress very formally, in a style like the 1920s, and no one wears black.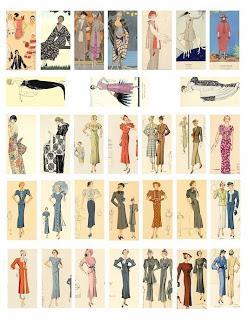 The architecture is different. I imagine it looking a lot like the neo-Gothic buildings you can find at the University of Chicago (this is how I envision the Jennie Twist Library I created for the book):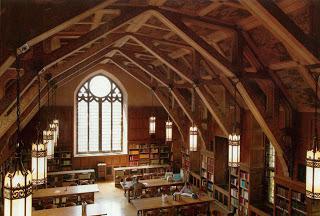 But both our Chicago and the alternate one have this in common (the Water Tower):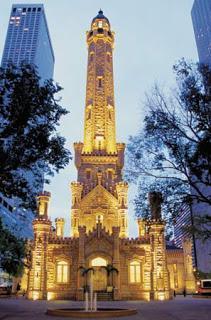 The Shadow Society
presents new paranormal creatures, Shades. Unfortunately, they all refused to pose for a photograph, so I'll make do with this, which hints at their ghostly abilities: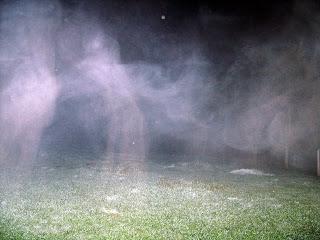 As for inspirations, I can't help but be influenced by Joss Whedon's Buffy the Vampire Slayer, mostly for its mix of humor and darkness, and also because Whedon puts a lot of thought into building a whole cast of interesting characters, as well as giving his all to the protagonist.
(this image is from the comic book series of Season 8. I wasn't crazy about the comic book in the end, but oh how I love Jo Chen's artwork).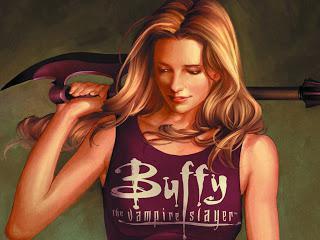 Lastly, I will leave you with this amazing image by artist Victo Ngai, who did the cover for my upcoming Tor.com short story, "Jacks and Queens at the Green Mill." The story is part of The Shadow Society world and features a minor character from that book, Zephyr. The story will be online October 16th (pub date for The Shadow Society, too!).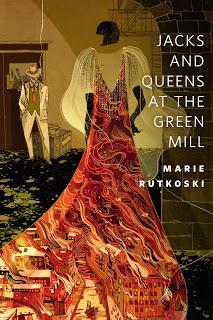 Thank you, Anna! This was a lot of fun to put together.
Useful Links:
· The 

Shadow

 

Society

 is included in the Fall 2012 Fierce Reads Chapter Sampler. It can be downloaded for free!
· Follow Marie Rutkoski on Twitter: https://twitter.com/marierutkoski
· Marie Rutkoski's Website: http://www.marierutkoski.com/
Thank you Marie- I definitely get an Audrey Tatou vibe from Darcy, and it was interesting to hear why you chose her name. I ADORE the cover for 'Jacks and Queens' and will most definitely be reading it! My review of 'The Shadow Society'