Today our guest is Heather of Book Stacks on Deck! It was a lot of fun creating her scrapbook and I was impressed by her choices! Sons of Anarchy? REALLY??
***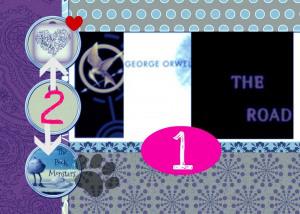 1.
Favorite Book
– My favorite book is either The Road by Cormac McCarthy or 1984 by George Orwell. The Hunger Games by Suzanne Collins is another favorite of mine as well. I guess you could say that I'm a big fan of dystopian/apocalyptic books!
2. My favorite blogs are ...
Steph Stacks (http://stephsstacks.blogspot.com/) -Steph is so hilarious & I love her reviews!
&
The Book Monsters (http://www.thebookmonsters.com/) – I love the nice & neat blog layout and their Monstrous Discoveries feature.
3. My favorite song is "Fool In The Rain" by Led Zepplin. <3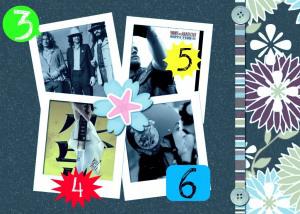 4. My favorite movie is Kill Bill. I just love Quentin Tarantino movies, but especially loved this one. I love it when mistreated tough girls get revenge.
5. My favorite TV shows right now are definitely The Walking Dead, Sons of Anarchy, and It's Always Sunny In Philadelphia. I LOOOOVE these shows. Every episode of The Walking Dead & SOA leaves me trying to find someone else who watched it to share my outrage and/or shock with. Then there's It's Always Sunny which is always freaking hilarious.
6. My favorite hobbies are reading, blogging, and roller derby! I love continually finding ways to tweek my blog to make it better and finding challenges/hops/features to participate in to connect with other readers/bloggers. Read more about roller derby here. It's so much fun!
Photo Credits
 Pic#2s -blog button pics from their blogs
 Pic#3 (Led Zepplin) by VirginMedia.com
 Pic#4 (Kill Bill) from Wikipedia.org
 Pic#5 (SOA) from fxnetworks.com
You can visit Heather at Book Stacks on Deck! Thanks for participating! =D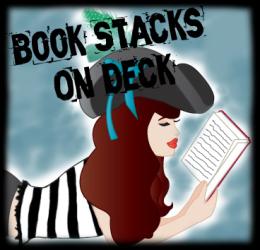 Wanna be part of this feature? Sign up now!