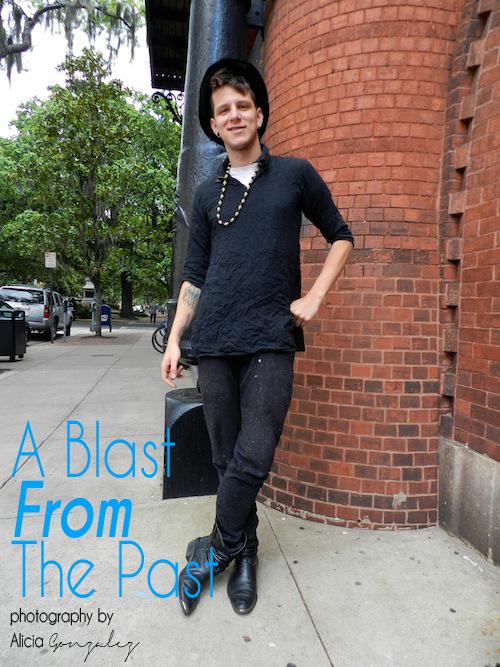 Greetings Fashionistos/as! I hope everyone is forging ahead and gearing up for finals. The streets of Savannah are filling up with laidback fashion lovers as tourist season arrives. I love sitting in Forsyth park watching all of the different styles pass me by. This week's Fashionisto is a blast from the past. I couldn't help but feel as if I was being sucked back into the Boy George era.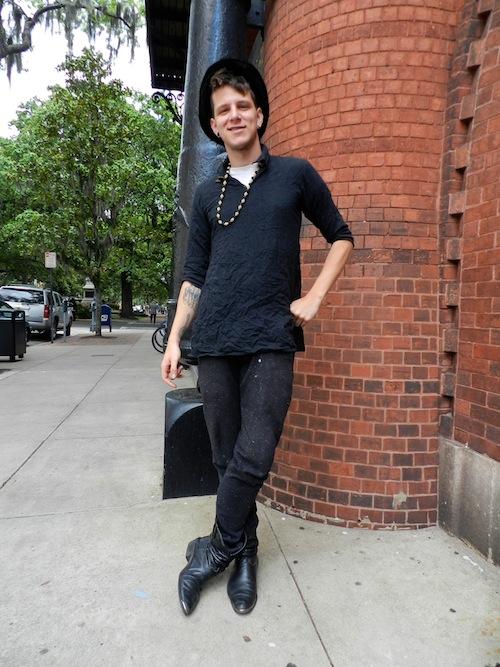 This Fashionisto's look is fun and easy going, perfect for those summer days when listening to great music is your only plan for the day. When craving a vintage look, ASOS is the way to go. You'll need this Jack & Jones hat to start this outfit off right. One of my favorite things when it comes to wearing vintage styled clothing is the endless selections available to you. Sometimes you can revive an old piece of clothing to fit just what you are looking for. Or if you're having a hard time reviving a piece to suit your taste, this '80s inspired button-down will do the trick too.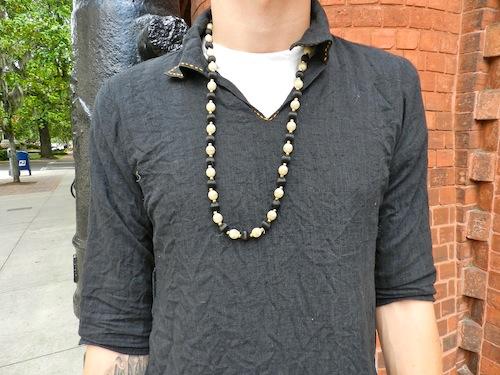 Skinny jeans for men is a growing trend and if you look back to the '80s, boys' jeans were getting tighter and tighter as the time passed. Fashion a cycle, after all, and that's why this look will have you singing the lyrics to "Karma Chameleon" in no time. For that perfect '80s vibe, check out the ASOS skinny black jeans here. To complete this look, slip on a pair of black leather boots.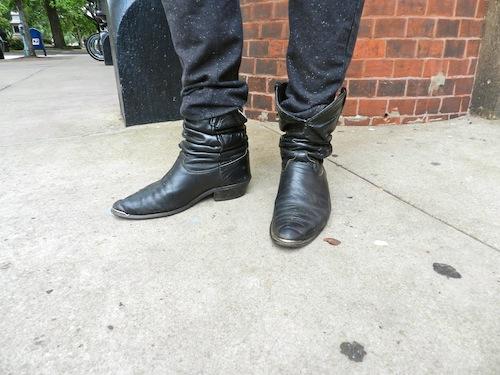 Hint: When looking to the past for inspiration, remember that fashion is always building off of past styles. Add a little spice to the '80s, not that it needs much more, and pair a vintage hat with a black top, pants and boots. To add a little something extra to the outfit, jewelry is the way to go. Clip this collar pin onto your shirt and the '80s will be calling you home in no time.
Style On,
Alicia Gonzalez
Please read my original article as posted on CollegeFashionista: http://www.collegefashionista.com/aliciagonzalez/lets-hear-it-for-the-boys-a-blast-from-the-past/