Need help finding all your beauty products???
So, since moving from the UK to Monaco over a year ago now I have become somewhat of an online shopping professional!
Working in and around a busy city of London, I was constantly surrounded by places to purchase lots of different beauty items including products for my professional kit and I had also staff discounts to take full advantage of and purchase many make up, haircare and skincare products.
I had lots of local stores and beauty warehouses that I frequently visited that I had found to love shopping at over the past years.
When I moved from the UK I was in for a shock! Where were all the beauty stores in Monaco?!! This beautiful place but with no shops for me to purchase all my cosmetic must haves that I may die without.... ahhhhhh!..........The horror!!!!!
Well apart from Sephora, which I adore that was it really?! (very similar to Space NK where I managed a store) There is also all the lovely French pharmacies that sell a wide range of skincare, make up and hair-care and very loyal to the french brands, so finding anything other than a french brand is a tad difficult.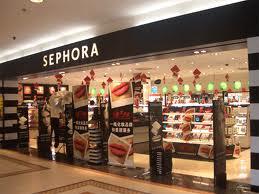 So I decided to go online and find out what other options there were! Finding websites that would  not only stock all the relevant products but that would also ship to Monaco for a relatively reasonable cost!
(Other than that it was a case of asking very nicely friends and family to send me SOS beauty parcels!)
I thought I should share with you some fantastic websites I have found and absolutely love........
www.feelunique.com


http://www.facebook.com/pages/feeluniquecom/14053281550


"Feel Unique" are an online beauty company that sell absolutely everything for every beauty need! Even better still they ship not only to the UK but Worldwide for FREE!
A really great company that I completely recommend you check out....!
Join their Facebook page also for updates on offers and promotions.
www.lookfantastic.com
"Look Fantastic" also offers an amazing wide choice of luxury beauty products and again offers FREE worldwide shipping! You must check this site out......!


www.asos.com


ASOS not only offer an great selection of clothing for men, women and children, they also offer a great selection of beauty items and often have a lot of promotions and discounts on these! Its great for more high street brands of make up aswell as high end brands.
Even better still, they also offer FREE worldwide delivery and the speed they deliver is incredible with amazing customer service.


www.glossybox.fr


A monthly Beauty Subscription service where you sign up for only 10euros a month (plus 3euro postal cost) and each month you receive a luxury beauty box filled with 5 luxury, high end samples to try! This way you can then purchase if you like them!
I must say they are fab! I have received at least one full size product in my box each month  and more than 5 samples, so very worth getting!  This way you can see whats new without spending a fortune! (I can refer you as a friend if interested!)
www.glossybox.co.uk
This is the same for anyone in the UK, a £10 a month subscription fee, plus £2.95 p&p, for a luxury beauty gift to yourself every month! They now offer several payment packages too with the option to cancel at any time (not you will want too!).
Just click on the website to check out which countries are eligible for this as I know it is rapidly expanding! Subscribe today and trust me you shall never look back!
www.houseoffraser.co.uk
House of Fraser offer a good selection of beauty brands and gift selections as well as lots of other departments. They do have an international delivery option on most products for only £6 which is quite reasonable compared to some other charges.
Just a few of my findings and shall update with anymore I come across soon!
Please let me know if there are anymore that I am missing out on as would love to know :-)
Please comment below!
Happy Shopping!