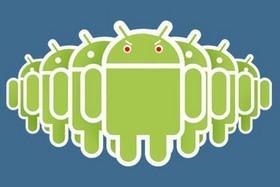 Latest study from the popular security firm, F-Secure points out that Android is accounted for 79% of all mobile malware reported in 2012. This is considered as a 66% rise than the year before. This report also shows that malware writers are focusing more on Android platform as 96% of all smartphone malware in Q4 2012 have been made targeting the Linux-based operating system.
This is bad news for all the Android fans. But, not for Symbian users. Symbian Os only has 19% of all mobile malware, which is 29% lower than 2011. F-Secure says that Symbian malware "will probably go extinct in 2013″ because of the rapid increase in smartphone market.
Learn to protect your Android device and stay safe.
[Image Source: Laptop Mag]
[Via: Report says Android had 79% of mobile malware threats Examiner]
(All the images, trademarks, logo's shown on this post are the property of their respective owners)
Roshan Jerad Perera