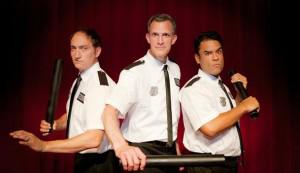 It's been 10 years since the attacks that changed America and the world. The country has experienced one life changing moment, two presidents, three wars, foreclosed houses and five editions of the Fast and Furious. What ties them all together? The War on Terror, possibly the funniest topic ever for a Boom Chicago comedy show.
Pep Rosenfeld, Greg Shapiro, Michael Orton-Toliver and director Andrew Moskos bring you the comedy show of the decade. 9/11 Forever is groundbreaking stand-up, sketch and improv about how life has changed since two planes crashed into the Twin Towers in 2001.
Starting on 1 September, 9/11 Forever will begin a limited run of just 15 shows, and given the historical hilarity of Boom Chicago in Amsterdam, tickets are sure to go fast.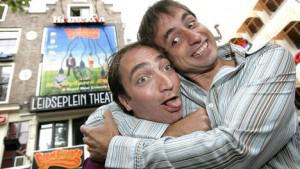 Launched by American transplants Moskos and Rosenfeld with partner Ken Schaefle, the Leidseplein comedy studio has specialised in improvisational and sketch comedy since 1993.
The group shot to fame with Comedy Central News, a tongue-in-cheek take on Dutch news and views that dominated the airwaves on the Dutch version of the channel.
Over the years, Boom Chicago has addressed issues like privacy, the role of Europe, the dangers of emerging extreme right views, xenophobia, Pim Fortuyn, 9/11 and the role of technology.
Clearly, mixing political and social issues with traditional cabaret elements is a specialty of the theater. And despite the often irreverent punch-lines, Boom Chicago's shows prove such topics are popular with audiences and critics alike – and are ultimately quite funny.