This summer, my grandmother turned 90.  Pretty amazing!  So my family decided to have a bit of a celebration for her.I was honored to be asked to help plan and style this party for her.  And I had so much fun doing it!
I was trying to keep it a little vintage, with some hints of the era she was born, in the 1920s.She also loves pinks, purples, mauves, and gold.  What a pretty color palette it was.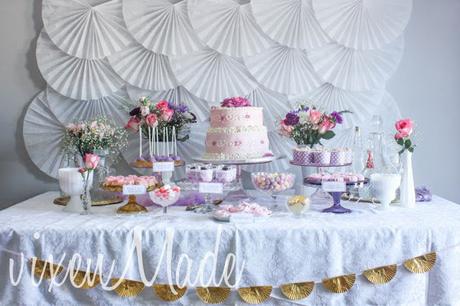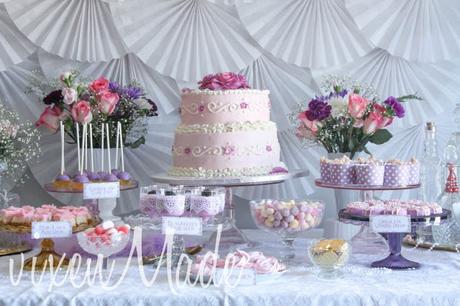 The beautiful cake was done by a local cake artist, Creative Cake Design By Darcie.  The request was for an all buttercream coated cake with flowers.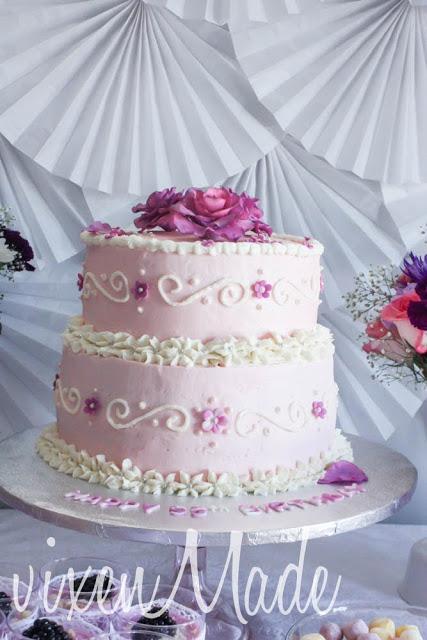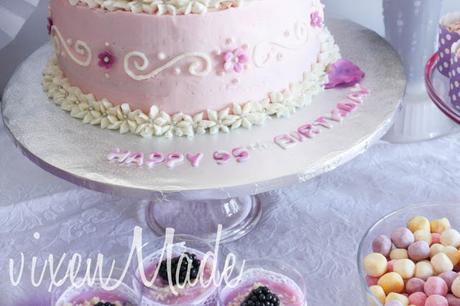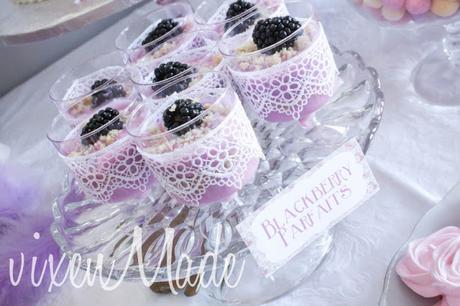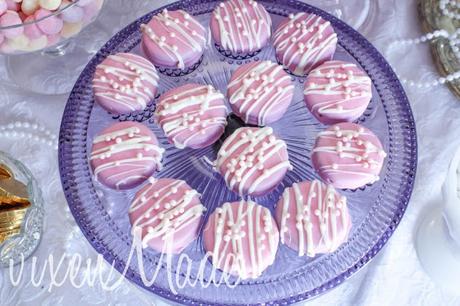 The dessert table consisted of some favourites for the birthday girl.  Pink popcorn, chocolate, squares and gummy candy.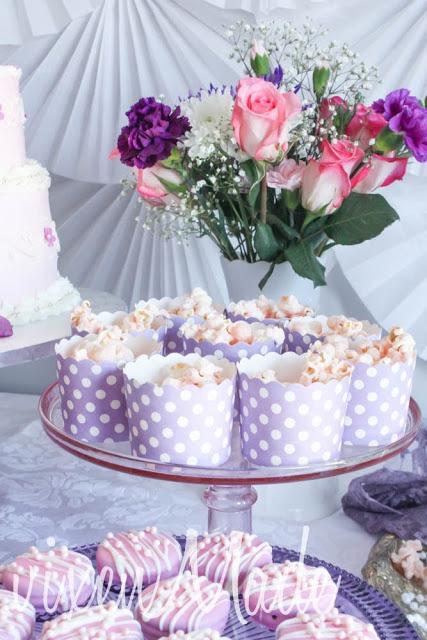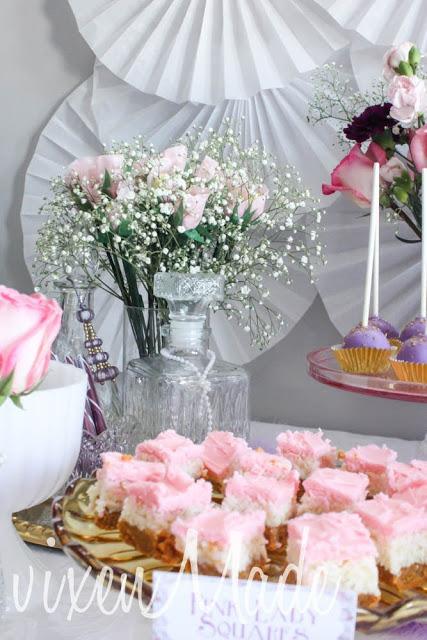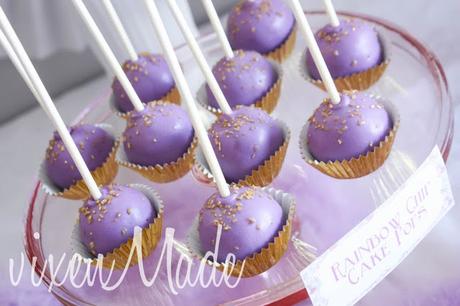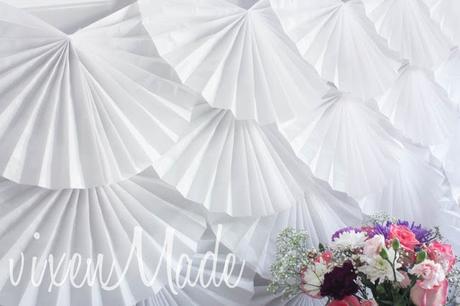 And, of course, flowers were a must.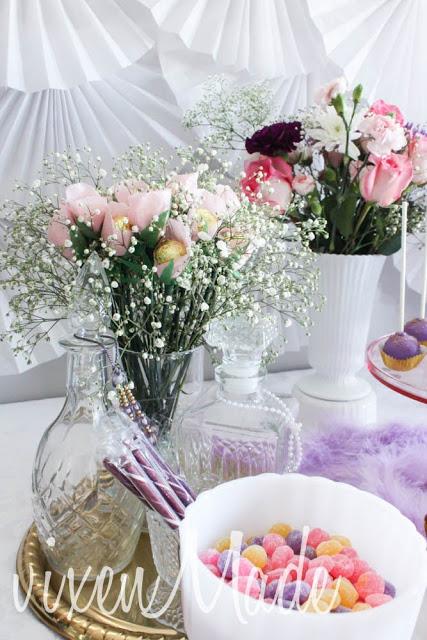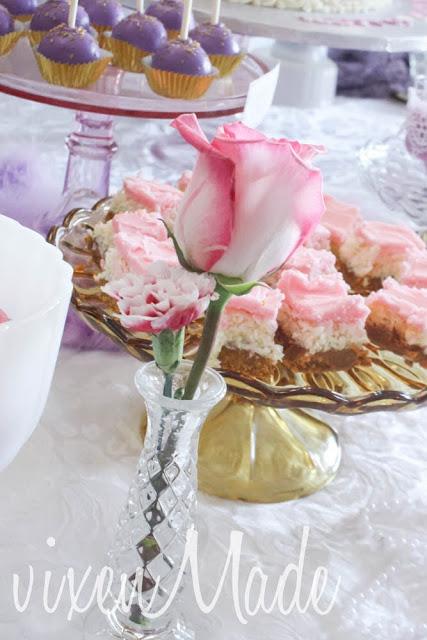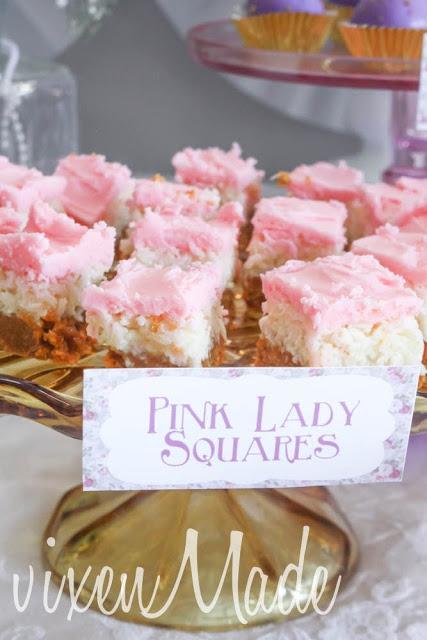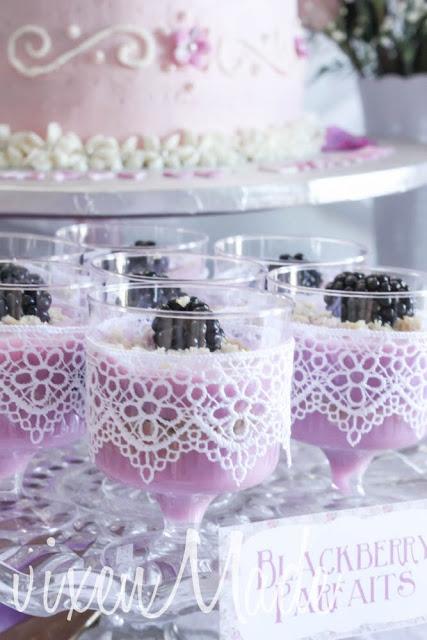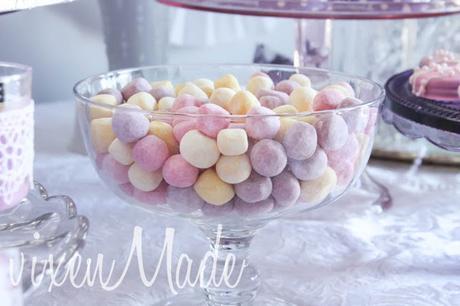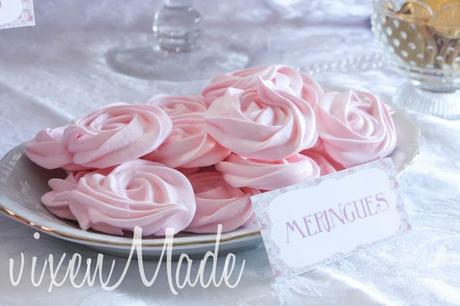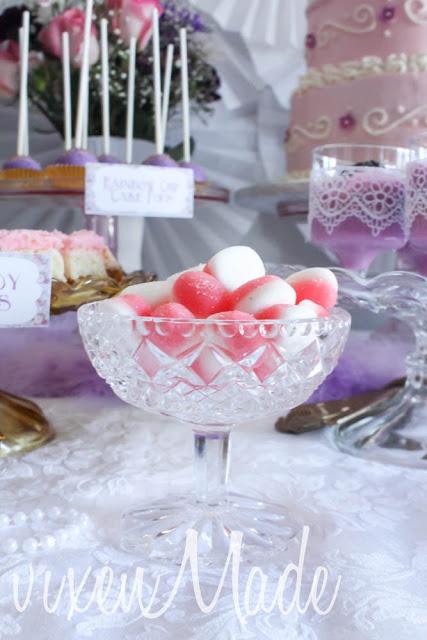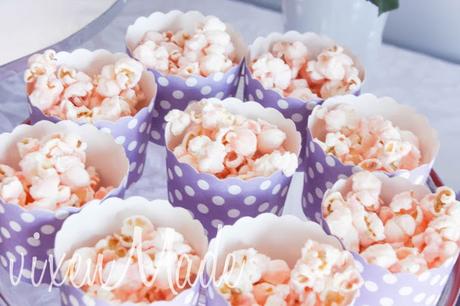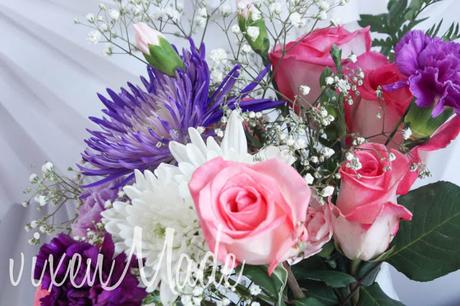 My mother whipped up these sweet treats.  Chocolate covered cherries that she adorned with gold foil and wrapped like roses.  Such a pretty touch to the table.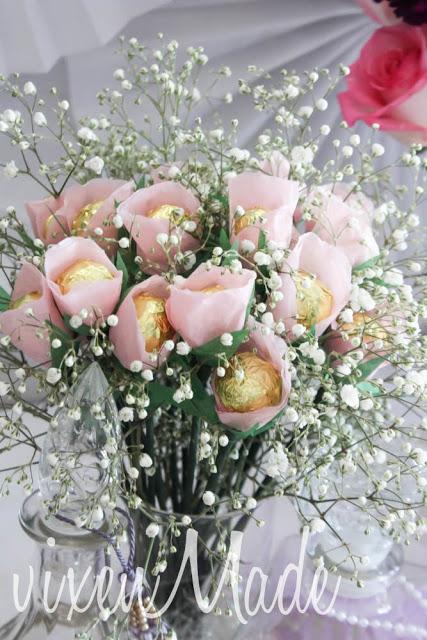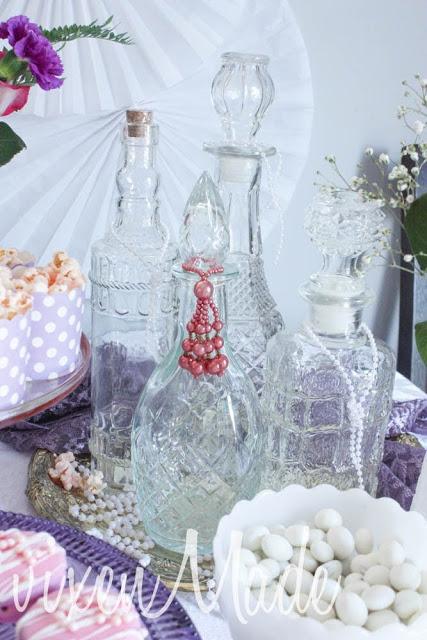 We created a bit of a tablescape with some jewelry and perfume bottles.  Including a few old pieces that were her own at one time.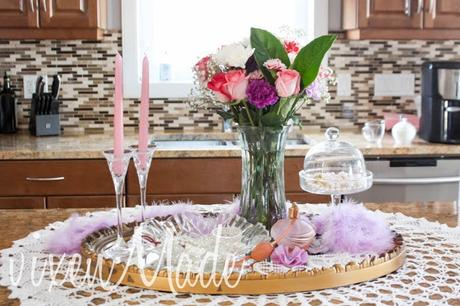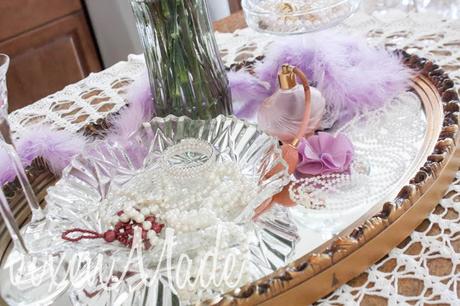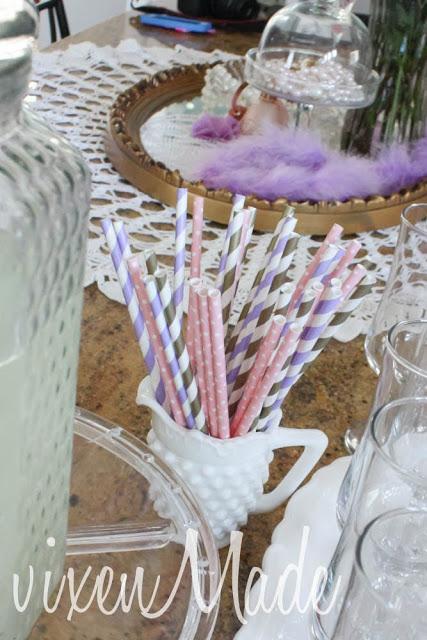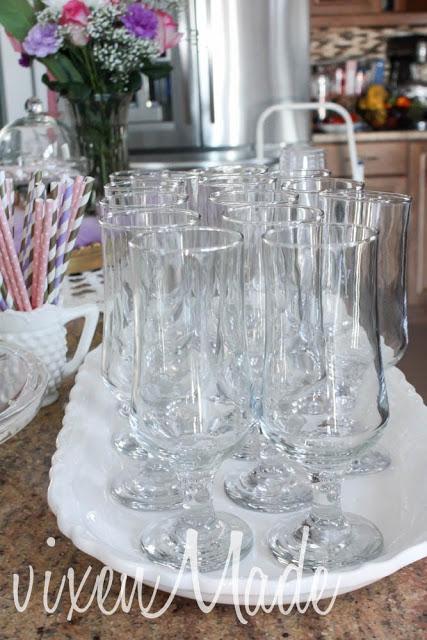 We also created a trip down memory lane with old photographs of her growing up and of her family.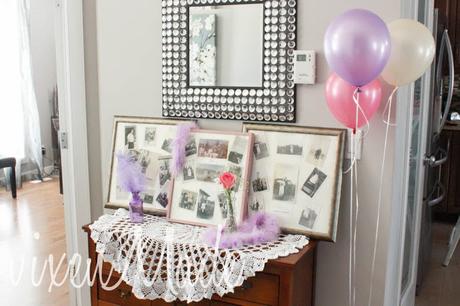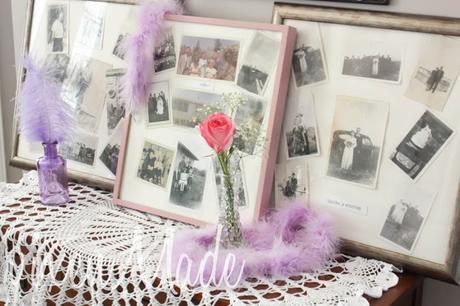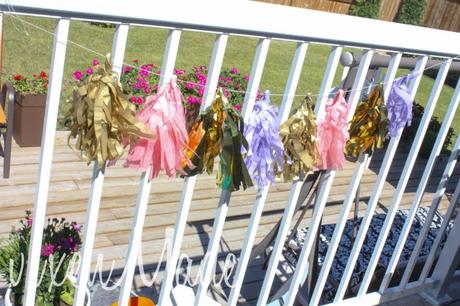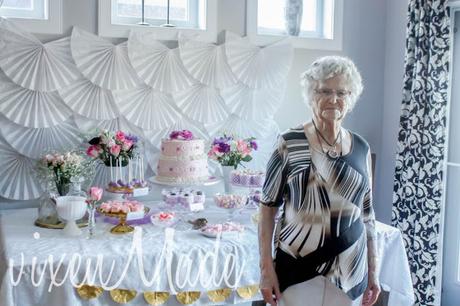 Happy birthday to the special lady!
Thanks for dropping in.