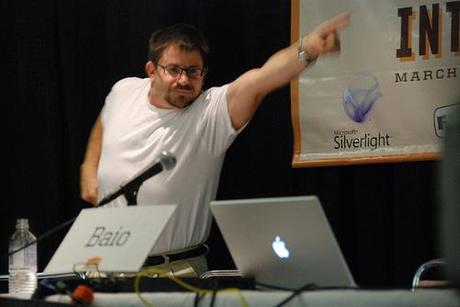 Photo credit: Dave Coustan (Flickr)
I built my first personal website in 2003, when you still had to be knowledgeable about HTML. I was so proud of what I had achieved on my own with Microsoft FrontPage that I spent the first day staring at the site and sending its link to my friends and family. In a nutshell, I felt on top of the world.
That was until one of my friends brought me back to reality. Apparently, the animated gif of the mouse lifting weights on the landing page looked cheesy. And the browsing experience was very different depending on the size of the screen people used.
After my initial disappointment, I realized that designing a website was far from simple. If I wanted to be taken seriously, I had to do some research and educate myself.
Well, ten years and five websites later, self-education is far from over. However, I have used the lessons learnt from my beginner's mistakes to understand how I can help others better.
While building a website has never been easier, thanks to platforms like WordPress, one truth remains. If you cannot grab the attention of your audience within a couple of seconds of them landing on your homepage, chances are your bounce rate will remain high.
Here are nine areas of concern that any company should address when thinking of creating or upgrading their website.
To continue reading the article, click here.
website design

This article
by
Cendrine Marrouat
is licensed under a Creative Commons Attribution-NonCommercial-NoDerivs 3.0 Unported License.